Amazon Sponsored Products
Boost Your Sales on Amazon Today!
Improve your product discovery and overall revenue with
Amazon Sponsored Products.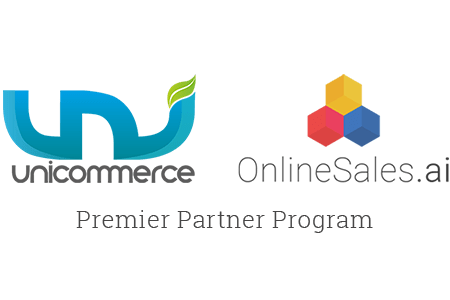 Amazon Sponsored Products
Predictive SKU Selection
At OnlineSales.ai we help eTailers understand their best performing products through a simple score. This score acts as a predictor of the SKU's performance & helps you decide which SKUs will get you the greatest ROI. This score is calculated on the basis of 50+ variables like Industry performance, Seasonality, Past click-through rate (CTR), Past CTR of a display URL, Landing page quality, Geographic performance, Performance of an ad based on targeted devices and so on.
Real-Time SKU level Bidding
With OnlineSales.ai SKU level bidding is determined on various factors like: your budget for that campaign, SKU price, industry benchmarks on CPA, CPO, ROAS etc. Our platform splits out your product feed as finely as possible: right down to the individual SKU. This way, we can give each SKU a customised CPC bid that it needs and deserves.
Automated Budget Allocation
Budgeting Decisions can be extremely complex when we consider multiple moving parts of the marketing engine – channels/subchannels, Ad types, campaigns types, categories of products, transaction volumes, attribution models. At OnlineSales.ai we have carefully tuned our budget optimization algorithms based on the experience of thousands of marketing campaigns.
High Intent Keyword Generation
Generating keywords like "Black T-Shirts" or "Sport Shoes" is easy. OnlineSales.ai takes this further by generating long tail or high intent keywords for your ads. For example: "Zara Black T-shirt size M" is an extremely high intent keyword. The user knows what he wants and is ready to make the purchase. OnlineSales.ai creates such High Intent keywords with 1-Click as well as creates the respective ad copies for it. Keywords like these have low bids and also convert the fastest.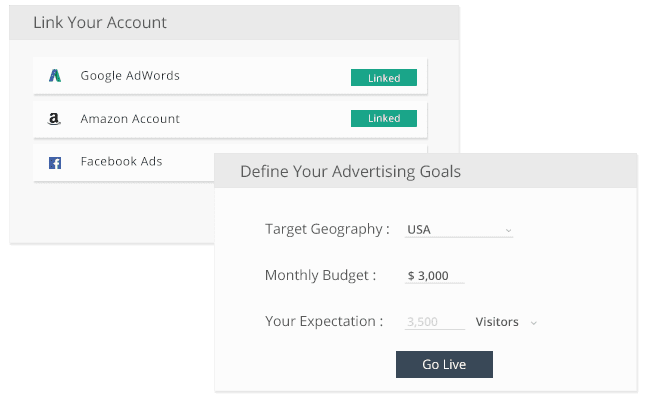 Easy Setup
Kick start your Amazon Ads with 3 quick steps. Connect your Amazon account, set your budgets and hit launch.
Track What Matters The Most
Be on top of your campaigns with a nifty dashboard. Crisp reporting to always keep you updated.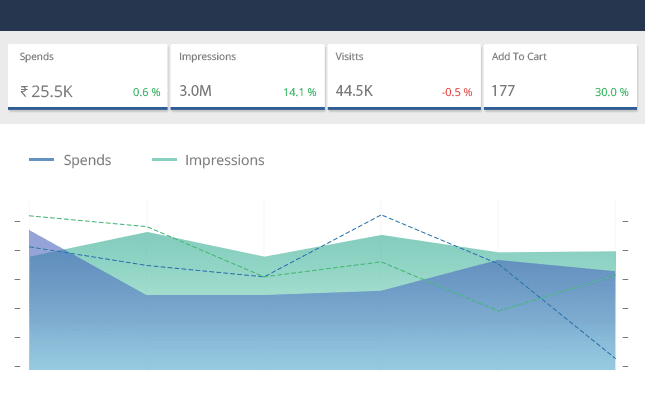 Make Your Products Stand Out On Amazon!