Does Your E-Commerce Platform Have these 5 Features?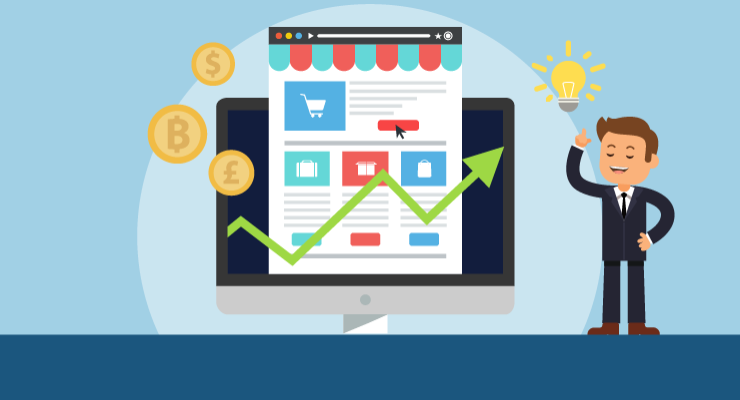 Amid the rapid growth in the eCommerce industry in the last few years,
E-Commerce Platforms have been silently experiencing cut-throat competition, due to the emergence of new platforms with competitive features.
The role of E-Commerce Platforms in the growth of eCommerce industry cannot be understated, as it is the platforms that act as a backbone for any online store to perform efficiently.
But how competitive is the E-Commerce Platform segment?
The proverb "Adapt or perish" holds extreme relevance for E-Commerce Platforms, considering how fast-paced and innovative E-Commerce Platforms have become.
So, how does an E-Commerce Platform stand out from its competitors?
To answer that question we've curated a list of 5 features that your E-Commerce Platform should definitely have.
Note: This list covers the set of features that have not been mastered by the leading platforms yet, but are currently the deciding factors for every merchant who wants to sell online.
1. Easy Customization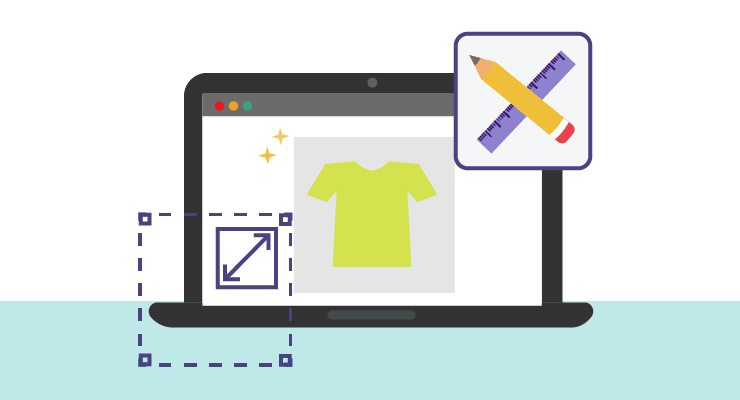 Ever wondered how Netflix has dominated the entertainment space? Three reasons – ease of use, simple UI and wide array of choices!
The same mantra can be applied to E-Commerce Platforms. You don't need to create complex page flows and over-the-top UI to stand out from the rest. In fact, you should be on the opposite side of the spectrum.
Creating a hassle-free flow, providing a variety of options and make it easy for your merchants to customize their store without any technical knowledge. It will go a long way towards ensuring your merchants don't feel the need to switch to your competitors!
Don't believe us? Check out how perfectly Shopify and BigCommerce have capitalized on this opportunity. They have tons of apps/plugins in their easy-to-use marketplace. That way, the merchant gets all the essential tools in one place without the need to leave the platform ecosystem.
So if you don't have an exhaustive app store in place, now is the right time to start building one.
2. Robust Blogging Capabilities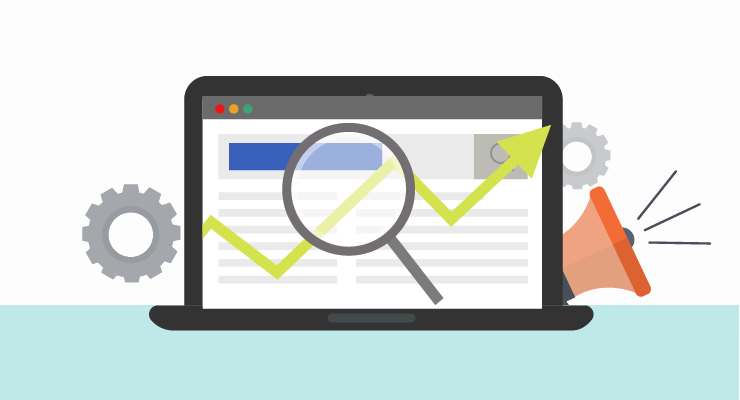 As eCommerce stores devote more and more resources towards Content Marketing, it's a sin to not provide your merchants a platform to manage their content effectively.
A blog interface is a feature that many E-Commerce Platforms don't provide out of the box. This is your chance to grab the opportunity and enable your merchants to drive more traffic to their stores through content marketing.
Built on WordPress, WooCommerce is a perfect example of a platform with robust blogging capabilities, which has also enabled them to become the largest E-Commerce Platform in the world by capturing 11% share of the market.
3. Native Marketing Solution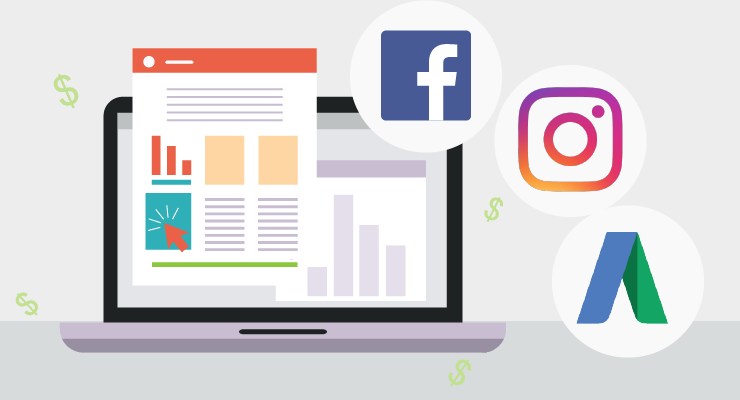 Providing a native marketing solution is as a feature ignored by many E-Commerce Platforms, but it is also a feature that will help you stand out from the competition.
While it's essential for platforms to provide the resources to start an online store, it's equally important for them to provide their merchants with the right resources to boost their sales.
That's where Native Marketing Solutions come into play. They provide the benefit of easy campaign launches and optimizations across different channels. This is a critical feature if you want to provide scalable marketing tools to your merchants.
It can also serve as a USP for your E-Commerce Platform as merchants won't have to skim through 100 marketing solution, since their E-Commerce Platform is shipped with a native marketing solution.
Adobe's acquisition of Magento is proof of how important a role content and marketing solutions play in the eCommerce space. It is only a matter of time till Magento leverage Adobe's content and marketing solutions to bolster their feature set.
You can read about the benefits of native marketing solutions in detail here.
Let AI-powered marketing tools take care of the marketing needs of your merchants so that you and your merchants can focus on what you do the best – growing your business!
4. Mobile Ready Experience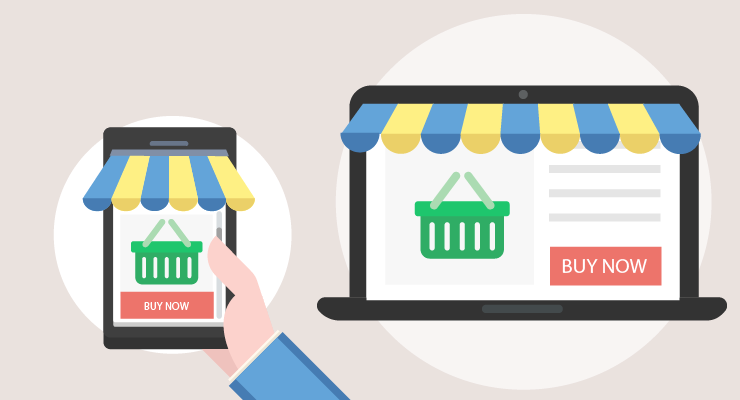 With more and more digital communication and transactions happening through mobile ($2.3 trillion in 2017), merchants are increasingly looking at platforms which provide a mobile-ready experience of their online store.
While you may provide beautiful stores even for mobile, you also need to take care that the User Experience is smooth. There are many companies who specifically work towards creating a mobile app or a mobile version for an eCommerce store, which is proof enough that there's a high demand for it.
Why not capitalize on the opportunity by providing a mobile-ready experience for all the stores created through your platform?
5. Payment Support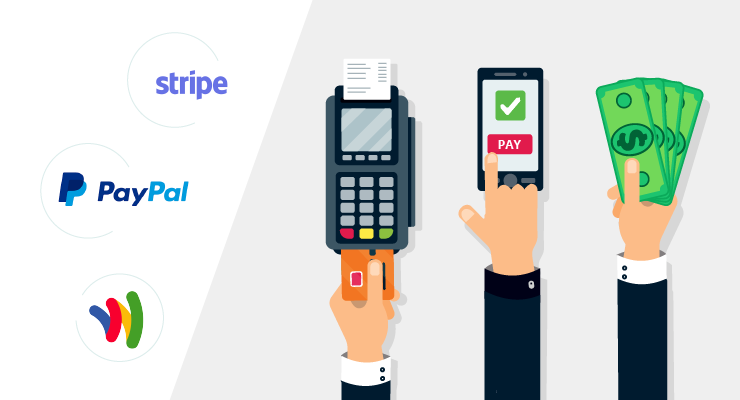 While eWallets are seeing tremendous growth across the globe, it still hasn't dominated the payments world. Therefore, it's essential that your platform provides the merchants with a variety of payment options for their store. Especially if you have merchants from different geographies. You need to focus on localization too when it comes to payment methods.
For example, if you want to see success in the Chinese market, you need to provide the option of 'Alipay' or in the case of Indian market, you need to enable 'Cash on delivery'.
Also, make sure your payment methods provide smooth cross-border transactions, as cross-border eCommerce is growing at an explosive rate.
While features like Inventory Management System, Order Management System, Shipping, Customer Service, etc. are important, the features we've covered are those which aren't getting the attention they deserve!
So, incorporate these 5 features into your E-Commerce Platform and stay ahead of the competition, because you don't want to just survive the competition, you want to win the competition!