5 Reasons Why Every E-Commerce Business Should Run Google Shopping Ads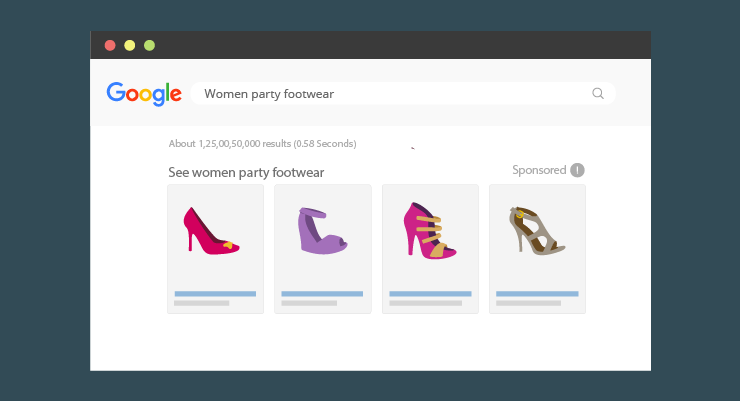 Google Shopping Ads, since its launch in 2012 have become the toast of the Digital Marketing world.
It is now the go-to advertisement channel for large and small businesses alike. The reason for such meteoric rise of Google Shopping Ads is its format and simplicity.
The details about the features of Google Shopping Ads and how they impact the sales are given below.
What are Google Shopping Ads?
Google Shopping Ads are visual ads on the Google search results page. These are also known as Product Listing Ads (PLAs).
Amazon Sponsored Products comes closest to the Google Shopping Ads with respect to its features. However, Google Shopping Ads are different from Amazon Sponsored Products in the sense that the products listed on Google Shopping Ads can be bought through your personal E-Commerce website. Whereas the products listed on Amazon Sponsored Products are sold through Amazon's platform only.
Further Reading: Google Shopping vs. Amazon Sponsored Products: 10 Key Differences
The Cost per Click (CPC) format of the Google Shopping Ads is one of its most appealing features which allows E-Commerce businesses like you to have a strong grip over the Ad Budget and Return on Investment.
Apart from the product image, Google Shopping Ads display the product price, your website name, a headline, availability of stock and discount rate.
Another feature which differentiates Google Shopping Ads from other text-based ads run through Google Adwords is that you do not need to provide Keywords for them.
You can tailor your ads to products and product categories based on the product data submitted to the Google Merchant Center by creating a Product Feed.
The Product Feed includes data about Product ID, Product Description, Price, Stock Availability, Product Category, etc.
Evolution and Impact of Google Shopping Ads on E-Commerce
Launched in 2012, Google Shopping Ads have evolved over the years. From Product Listing Ads to Local Inventory Ads (LIA's) which were first launched in Google Maps in 2013 to Google Showcase Ads which were launched in 2016-17.
The Local Inventory Ads are displayed only if the search query for your product is made within a specific distance of your brick-and-mortar store.
A search query outside the specified distance will display Google Shopping Ads. If you publish an LIA and a consumer near your brick-and-mortar happens to search for a similar product, your LIA would appear in his search result. The features of LIA are almost similar to the Google Shopping Ads with respect to presentation.
The only difference is, once the shopper clicks on your ad instead of being redirected to your product's landing page they are redirected to a Google-hosted page for your store, called the local storefront.
Shoppers use the local storefront to view your in-store inventory, find directions, and more. Here's an example of a Local Inventory Ad: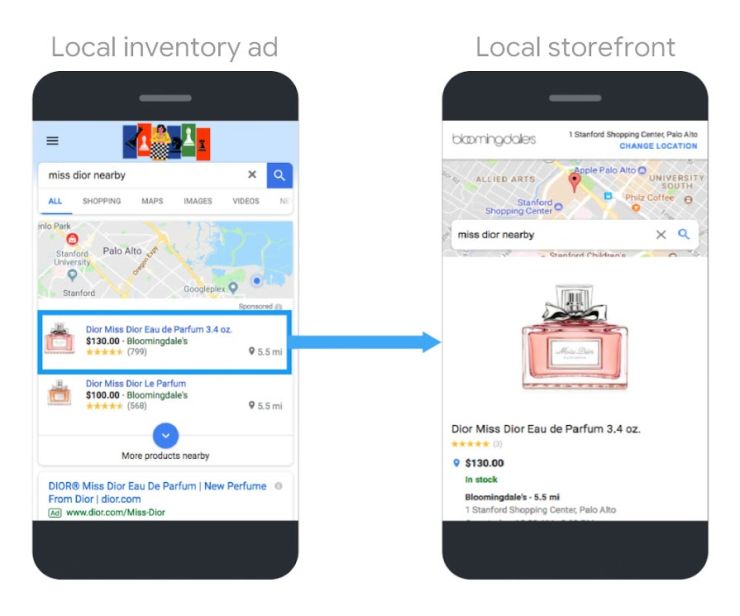 Showcase Shopping Ads are the latest addition to the Google Shopping Ads family. This ad type allows you to group closely related products together (like the same category) and present them to introduce your brand or business to the consumer.
Such Ads would appear during the search for general terms like Furniture, Menswear, etc. The ad type helps the undecided consumer who is just browsing, to make the purchase decision quickly.
A Google Showcase Ads is displayed as shown below.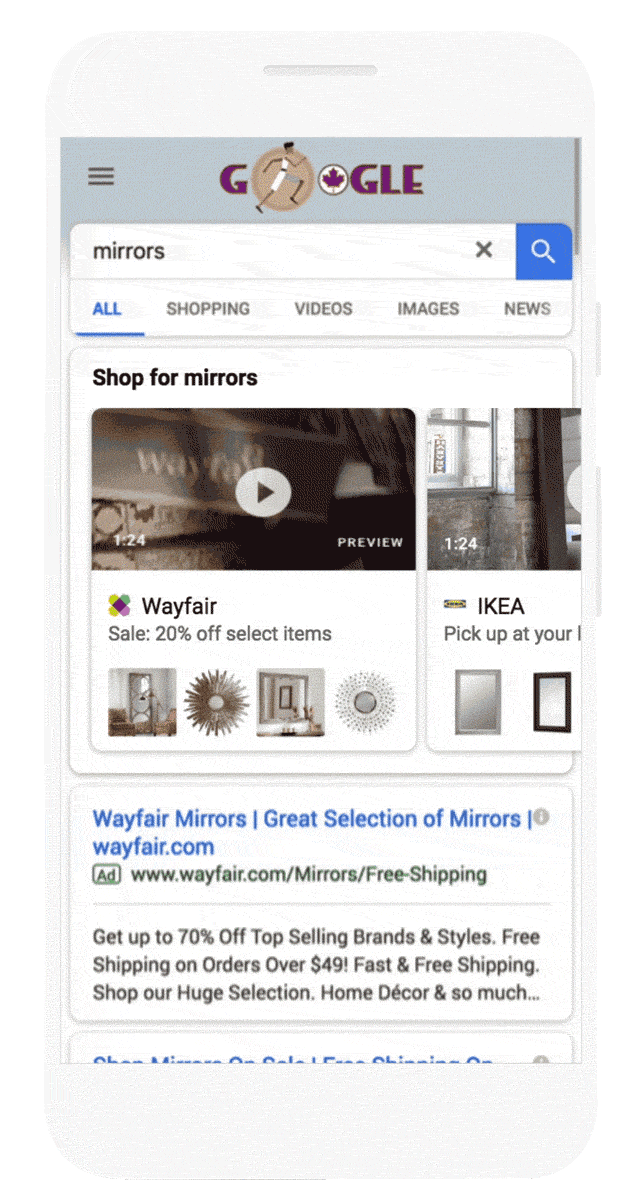 As per the Q1 2018 Ads Performance Report published by Adthena, 76% of the Retail search ad spend in the USA Market has been on Google Shopping Ads and the figure is 82% for UK Market, which clearly shows the total domination of the Google Shopping Ads in the world of digital advertising.
However, If you are not already convinced of the fact that you should run Google shopping Ads for the rapid growth of your business, the following 5 reasons should definitely do it for you.
5 Reasons Why You Should Run Google Shopping Ads for Your E-Commerce Business
1. A Picture is Worth a Thousand Words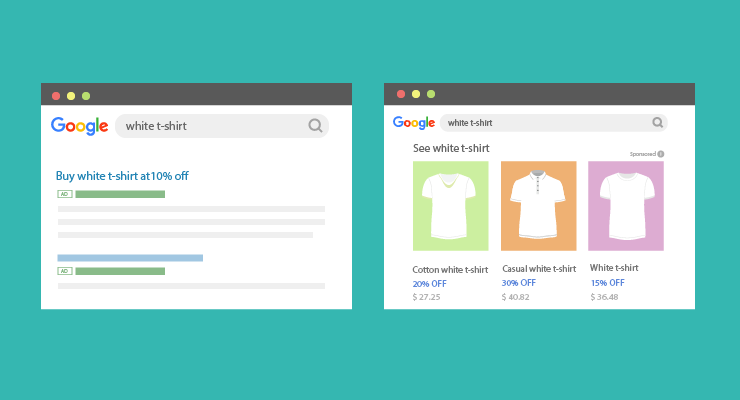 You might have heard the above saying before, Google Shopping Ads just proves how true these words are.
For example, If you are looking for a nice white T-Shirt to buy and 2 ads are displayed in front of you. One is a text Ad stating "White Cotton T-Shirts" and the second one is an image of a cool White T-Shirt with design, price and discount displayed alongside it.
Which one would you click?
Obviously, the Ad with the picture.
Google Shopping Ads gives the consumer a direct visual of the product they are searching for and to some extent, this meets the basic need of the consumer of seeing the product before buying it.
Fulfillment of this need makes Google Shopping more effective as compared to the text-based ads.
2. Higher Return on Investment – Sow Less, Reap More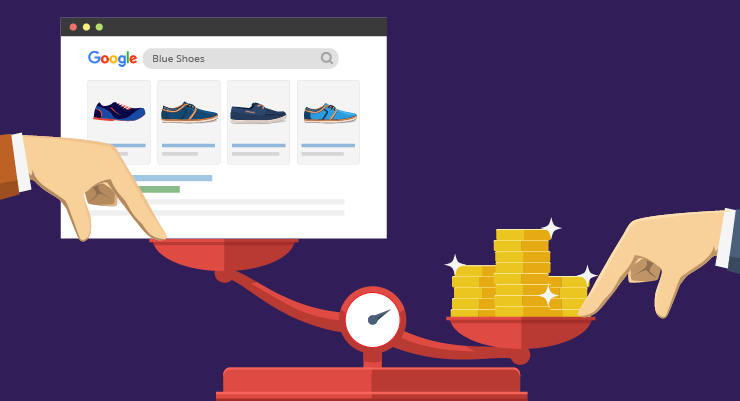 Google Shopping Ads provide you with the best value for your investment which ultimately means a higher return on your investment.
All the features of Google Shopping Ads like easy management, no keywords, bid placing as per product categories, wider reach, etc which have been mentioned below in detail, play a role in getting the best out of your investments. The point is further illustrated by the following numbers:
As per our Q2 2016 Google Shopping Ads report, the CTR for Google Shopping Ads was 2 times higher than other ad formats, that too at 50% lower CPC (Cost per click).
Fast-forward to 2018 and the trend is still growing steadily, Merkle's Q1 2018 report states that Google Shopping Ads currently accounts for 60% of total clicks on Google.
You have the facts in front of you, now the choice is yours to make.
3. It's Not the Quantity but the Quality of Traffic That Drives Sales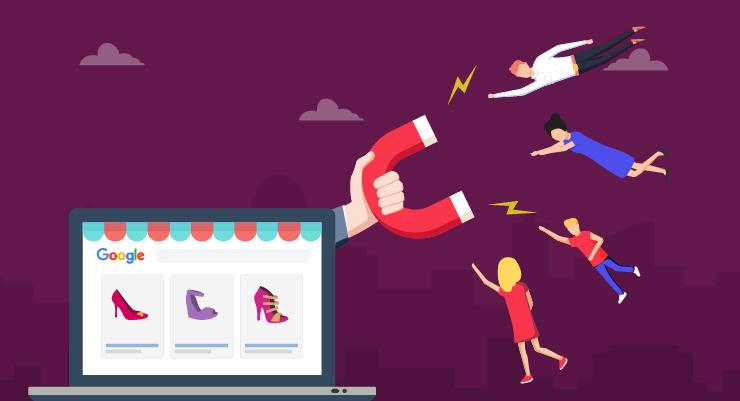 In Google Shopping Ads, a shopper's intent is qualified when he clicks on your ad, as he has already seen a visual representation of your product and at the same time has compared your price to competitor products which were displayed alongside.
Only a serious consumer who wishes to buy the product will make an effort to click on your ad after receiving all that information.
Also, the Google Shopping Ads algorithm functions in such a manner that an ad is displayed only when customers are looking for the product which matches the product data provided by you to the Google Merchant Center.
What this means is if you are selling Shoes, then your ads would be displayed to the people who are interested in buying Shoes only and not any other product.
This relevancy based approach of Google Shopping Ads increases the quality of the traffic coming to your website, in-turn driving more sales.
4. Wider Reach – the More, the Merrier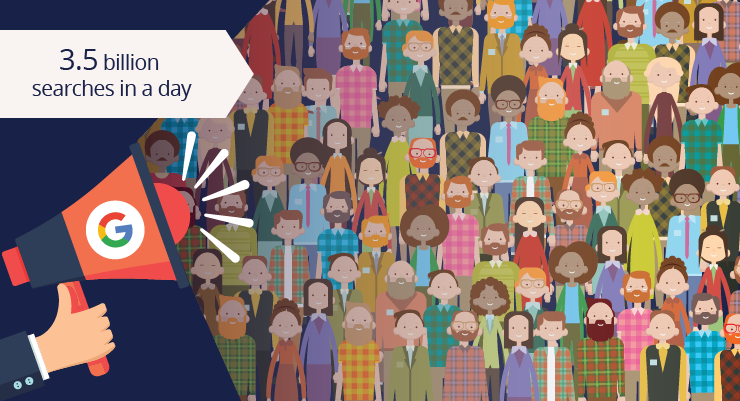 Google handles more than 3.5 billion search queries every day. Yes, that is the reach potential of Google Shopping Ads.
In addition to this, Google has made changes to the algorithm so that the ads appear in search results for broader and more generic terms, for e.g. a search for blue shoes could show your blue colored shoe product in the Ads.
These ads appear on the Google search results page i.e. the reach of your ad will be directly proportional to the number of search term queries related to your product.
The wider reach coupled with the high-quality audience as mentioned earlier is a win-win marketing strategy to increase the sales of your products.
5. Ease of Managing the Ads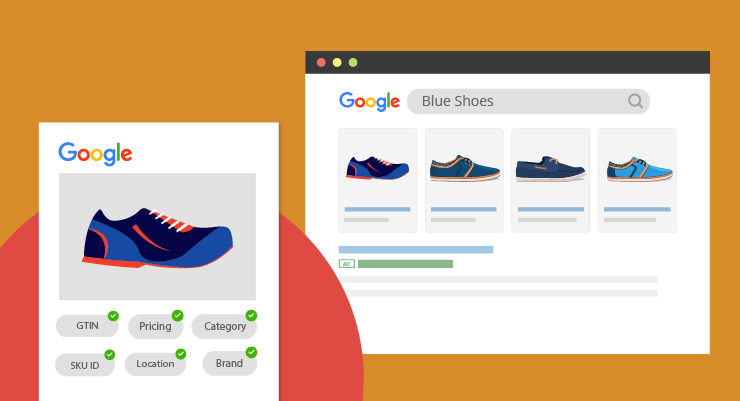 Creating and managing Google Shopping Ads is easier than any other ad format.
The main reason for this? you do not need to insert any Keywords while setting up the Ad. For setting Google Shopping Ads, you would just have to create a product feed with all the information stated by Google and you're all set.
Once done, Google will itself extract the Product information from the submitted product feed and accordingly display the ad on the results page of search queries which match the product information.
You just need to efficiently bid on the product categories for best results.
Further Reading: Google Shopping Superchargers for Online Retailers
How Can We Help?
OnlineSales.ai has recently hit the milestone of working with over 5000 eCommerce businesses across the globe and we'd like you to join the celebration!
Shopify and BigCommerce merchants can now use OnlineSales.ai for FREE to manage their Google Shopping Ads.
Just tell us your budget and goals and our AI will take care of everything from campaign launches, feed fixes, bid changes to optimizing your Google Shopping campaigns.
Launch Your First Google Shopping Campaign
& Get $50 in Ad Credits!