Here's Why AI in Performance Marketing is Here to Scale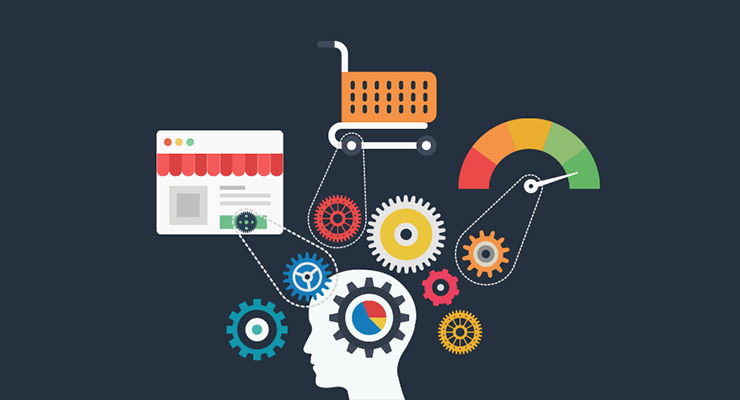 "Anything that seems rote or mechanical, there is no reason for humans to do – it's all going to go to AI."
-Dharmesh Shah, Co-founder, Hubspot
There has been a lot of conversation and exchange of opinions on Artificial Intelligence especially in the wake of recent exchange of fury going on between Elon Musk and Mark Zuckerberg, two of the biggest industry stalwarts against each other.
The lines have been drawn and many have started feeling the pressure of taking sides in what is being deemed as the decisive clash between humans and machines.
Ok, these dramatic spoils of war could be an after effect of you know what. You'll have to excuse me for the ongoing GoT hangover. There is no war that we are facing as marketers.
Well, not yet.
Having said that, there is no denying the rise of AI or Machine Learning, if you will, in Performance Marketing and that it is not only here to stay, but to scale beyond our current imagination.
It's better to be aware and ready for the changes that Artificial Intelligence is going to bring in our lives as Marketers.
Rise of Artificial Intelligence in Performance Marketing
The Groundwork: How Performance Marketing Came to be into Its Own
Google led the way to revolutionize the traditional ways of marketing and advertising with its introduction of online real-time bidding for ad space in SERPs.
Google's efforts gave birth to what has now come to be known as Performance Marketing.
It brought in a very basic and immensely powerful paradigm shift and changed the game for advertisers, forever.
Around the same time, Amazon also revolutionized the retail commerce and converted it into e-commerce.
Do you remember what was it that ticked for Amazon to begin with? Product Recommendations, or Recommended Reads in its initial days.
Yup, you read it right. It has now moved to rocking AI-powered Dynamic Pricing.
Well, Google may have been one of the first players but certainly not the last.
But what is notable here is its unmatched dominance and the expansion into businesses like self-driven cars and Google glasses even after about 20 years of its existence.
And it seems like that's going to be the case in our near future too with powerful data available to its platforms.
The Journey: From Traditional Marketing to Performance Marketing to Machine Learning
Advertisers are now fighting it out for a temporary and virtual ad space provided by Google instead of traditional ad real estate.
Instead of betting their full budgets on a campaign and then waiting for the value afterwards, advertisers now started seeking and getting values beforehand and during the campaigns.
Earlier, a failed campaign was a lost cause, often with colossal financials losses. So much so that some brands could never come out of it and be doomed if the campaign failed.
Google brought in on-going optimization in marketing and ad spends and an unprecedented control over it.
Credible data and analytics led decision making brought in accountability and made marketing RoI a reality.
This was a win-win for everyone involved : marketers and advertisers, publishers and even the audience.
Machine learning based programmatic buying is now leading the way for transcending Performance marketing into future with chatbots, lookalike audience modeling, real-time personalization, predictive analytics and anticipatory design etc.
Present Scenario: The World of Chatbots, Siri, Cortana and Voice Search
If you have watched 2015 science fantasy film, Ex Machina, you would remember how the owner of the tech-giant who made world's biggest search engine, uses the massive data its search engine provides to choose the protagonist for his AI experiments.
Yes, that not-so-subtle reference to the power of massive data available to the world's most powerful search engine.
The key was the process of analytics-led selection, decision making and personalization according to the preferences. Preferences, not even known to or recognized by the protagonist himself.
Well, at least that part is no longer a science fiction but very much the reality of performance today. And don't mistake reference to the power of data available to the world's largest search engine.
You might remember the first instance of Facebook's primal chatbot to respond to audience queries on business pages, just about a couple of years ago. Now, Facebook is using AI to analyze footage collected by satellites and its own special aircrafts to map all human life on the planet.
What Facebook intends to do with this data about all humankind? Well, does Facebook's Free Basics campaign ring a bell? Oh yes, this is the dream close to Mr Zuckerberg's heart and he is not giving up on it. Now we get the point of his stance.
We all have experienced and are very well acquainted with voice-based searches, chatbots for various purposes, speech recognition (Google Voice Search, Siri, Cortana etc), content curation, product recommendations, clickbait headlines (listicles anyone?), ad targeting and heck even dynamic pricing.
Yes, all of it is machine-learning, all of it. And it is here not to just stay, but to scale.
Why it's Here to Scale?
-Jeremy Waite, Evangelist at IBM Watson
Even though, Machine Learning, Artificial Intelligence, AI, Automation and Bots etc. have been the crazily trending buzzwords recently across the world, and the buzz just refuses to die down, much is still left to be known.
There is significant amount of speculation because either the information available is inadequate or half-baked. Then there are counterpoints to confuse the situation further.
Let's check some of these questions that keep cropping up in discussions of AI:
Will AI take our jobs away?
Will humans be controlled by robots very soon?
How do I upgrade my skills to safeguard myself against the impending onslaught of Aritificial Intelligence?
Is Machine Learning here to stay?
And the list continues. Each of these questions are full blown topics worthy of separate deep discussions by subject matter experts.
However, what we can certainly say is that, going by the looks of it, AI is not just here to stay for good but here to scale. AI is the future of Marketing
Let's consider some telling statistics
Source: Emailmonday
Stat Source: Heinz, Reachforce and research partners.
Source: Nucleus Research
Some of the simple and subtle yet profound reasons that I personally feel are indicating that AI in Marketing is here to scale could include:
We're already living in an analytics-dependent world
Our habits of using smart technologies have already shaped up way beyond our control
We're seeking more contentment, we seek automation of mundane life
The world is busier than ever, we need our bots and virtual assistant to survive
Scale is what we need to succeed in today's world; AI is what we need to scale
AI is shaping up our behaviors and consumptions patterns like never before
We could find tons of surveys and reports and statistics screaming to us that AI in Marketing is here to stay. And similarly, for the opposite too.
It doesn't matter which side are we on. Only the future knows what it plans for us.
We can just look for the signs to gauge how the future is going to pan out and right now.
All signs are leading to the conclusion that AI in Marketing is here to scale, and the best we could do it to be ready and embrace it.
Machines are learning, learning fast and learning at scale.
It's time we learn to harness the power of this immense learning, machine or otherwise.
Related Posts
Why AI is the Future of Marketing
Cede Control – Accelerate with Marketing AI
Writing Your Own Product Recommender? You Need To Read This First
Recipe for Powerful YouTube Performance Marketing
How to Beat The Amazon Black Friday Sale