How Cash on Delivery Fuelled E-Commerce Growth in India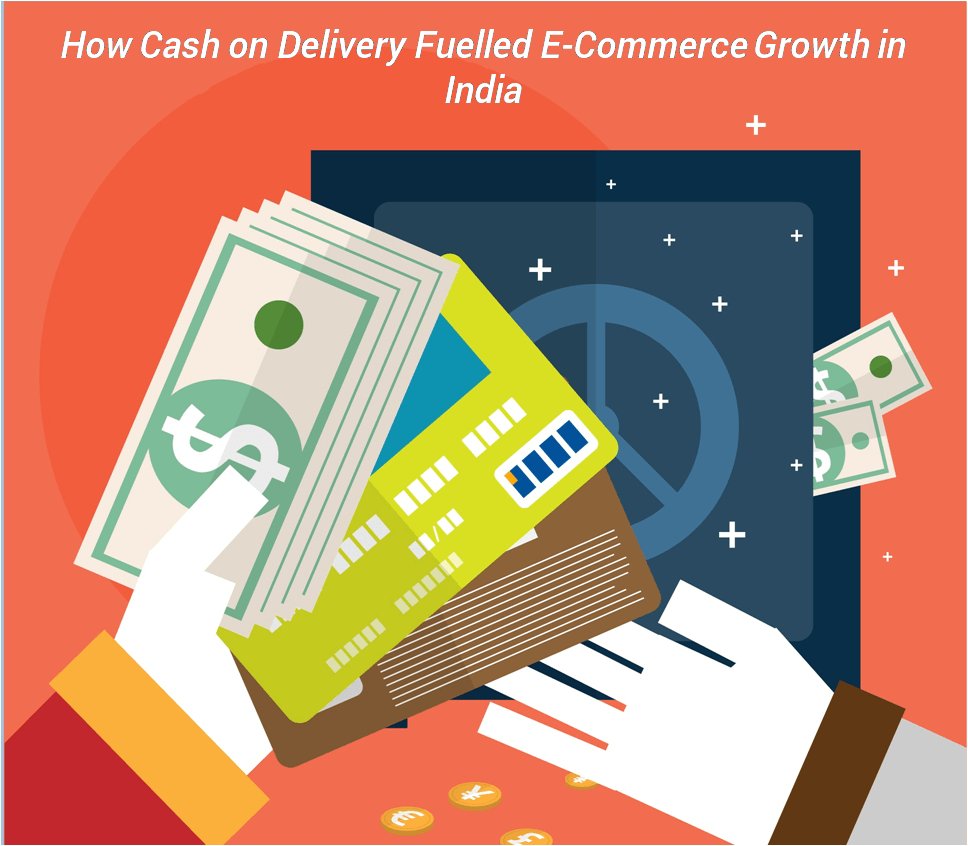 What is Cash On Delivery?
According to Wikipedia
Cash on delivery (COD), is the sale of goods by mail order where payment is made on delivery rather than in advance.
There are loads of Advantages to Cash on Delivery (COD) for both the consumer as well as the retailer.
The customer does not need to own a credit card to purchase.
Impulse purchases may increase as payment is not due at the time of ordering.
Trust. You can trust the company because you are paying after your receive the product at your doorstep.
How Cash on Delivery Fuelled E-Commerce Growth in India
Remember the emergence of E-Commerce blossoming in India, and the early nervousness of making payments online? Even though there has been a significant rise in online payments over the last few years since, Cash on Delivery (COD) continues to remain the most preferred mode of payment for consumers in India.
According to Nielsen's Global Connected Commerce Survey (Business Insider) about 83% consumers in India preferred using cash on delivery as a mode of payment for online purchases. Consumers still dither to use credit cards due to online fraud risks. A report highlights that majority mode of payment made by consumers for online sites like Flipkart, was COD, 72% from major cities and 90% from smaller towns.
70% buyers Prefer Cash on Delivery Payments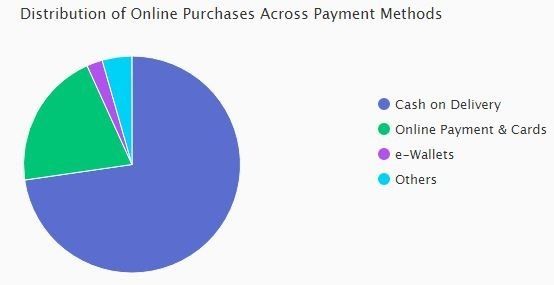 While mobile wallets and netbanking transactions are on the rise, when it comes to making online purchases, most of the buyers still prefer Cash-on-Delivery payment model. Payment options like Net-Banking, Credit & Debit Cards and e-wallets combined contribute to only about 30% of all online purchases, as compared to Cash On Delivery (CoD).
Regardless of the low use of Internet in poorer countries, the E-Commerce sector has tripled from $4.4 billion (Rs 20,020 crore) in 2010 to $13.6 billion (Rs.83,096 crore) in 2014.
The online retail sector in India is expected to be a $1 trillion (Rs 660,000 crore) market by 2020, according to a recent report by the Confederation of Indian Industry (CII) and Deloitte, a consultancy.
Moreover, the slowly yet progressively increasing popularity of mobile wallets after demonetisation could be an alternative way to possibly convert cash on delivery into online payments.
There's no point in contradicting the fact that COD is the biggest game changer, which has given an edge to those who offered the service.
Flipkart, which was launched in 2007, was the first E-Commerce player after Indiaplaza to launch COD service back in 2010. It was the Cash on Delivery service that made Flipkart exceptionally popular and made online shopping a tempo among the masses.
Suddenly every person, from a young college student who didn't even have a bank account, to a person from a small town who didn't possess a debit card, were able to buy things with just a click.

Factors that contributed to Cash on Delivery growth
:
Convenience

Familiarity with cash payments

Less credit/debit card users

Lack of secure payment gateways

Consumer's lack of trust in online payments

Fear of online scam
Whether it was the anxiety of commitment or the joy of ordering anything without the immediate need of money, COD set up prompt acceptance. However, the same service is now gradually grinding marketplaces and suppliers.
Here's why:
1. Restricted Cash Flow
COD is convenient for buyers but extremely inconvenient for retailers and vendors. It hinders cash flow as such orders take longer to close. It often takes months for the money to reach the seller, that too if there's no refund/return request. This makes it difficult for them to gauge or maintain daily operations.
2. Additional Cost
The Indian Online Seller article listed down that courier companies charge for delivering COD orders above the regular charges. The cost rises even further in case of returns as marketplaces/logistic companies deduct courier fees.
3. High Returns
Cash on delivery and no-questions-asked return policy is a deadly combination. People make imprudent and impulsive purchases and return it without any fret. And sellers believe that COD orders lead to high returns and buyers give insane reasons as opposed to non-COD orders. This creates a hole in a seller's, the logistic company's and the marketplace's pocket.
4. Fraud/Theft
Delivery boys being beaten up and robbed at gunpoint, to theft during transit and fake orders, we have heard it all. Such occurrences mostly have been reported in case of COD orders. And what that has resulted in? Further expense.

It has enforced third-party and in-house logistics of online marketplaces to increase their expenditure on security, and high-tech tracking devices to reduce these frauds and thefts. For instance, GoJavas had to raise threefold its security budget to safeguard the order shipments.
Reversing card holders into exclusive COD users. Main complaint that industry experts have is that retailers are turning card users or potential ones into exclusive COD subscribers.
It is coherent that those who don't have plastic money were/are opting to pay by cash. But arrival of COD service is adverse for those with cards to make online payments. Many sensed that India was gradually moving towards prepaid system and digital payments until Flipkart and other online marketplaces rushed in with Cash on Delivery.
Therefore it isn't shocking that from a well-known service, Cash on Delivery is now regarded as an expected service. It has become a natural choice of payment that sellers and traders just can't afford to withdraw at the moment.
Efforts to bring down cash transaction
Government of India along with financial organisations has been trying their best to reduce cash transactions and boost digital payments to improve economy. Right from offering tax incentives on electronic payments, executing restrictions to simplifying the digital payment process, the government is trying to move away from cash-intensive economy. The master stroke to curb transactions via cash was the recent move of demonetising Rs. 500 and Rs. 1000, due to which COD orders noticed a drop of upto 30%.
Likewise, E-Commerce players have done and are still doing their bit to reduce COD. Some of steps that retailers and sellers have implemented (or should implement if they haven't) are:
Payment through card upon delivery

Improving payment gateways and expanding options

Encouraging digital wallets through exclusive offers

Offering incentives on online payments

Instant refund mechanism facility

Tying up with banks for special cash-back and discount offers when paid using card

Initiating mobile transactions

Charging extra for COD orders

Putting a cap on acceptable COD order value, quantity and product type

Altering return policy to remove absurd reasons for return

Allowing sellers to decide the payment & shipping policy



Cash will still rule
After demonetisation, the majority of the E-Commerce players in India had paused the Cash on Delivery option. But they were also quick to reintroduce it within 2 weeks from the announcement.
Which clearly states, that for a country like India, where people are comfortable and accustomed to cash transactions, getting rid of COD and creating a cashless economy still seems like a far-fetched dream.
Related Posts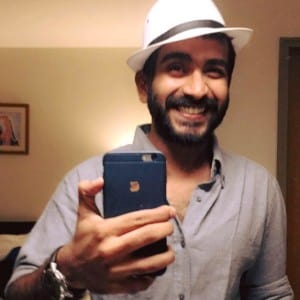 Authored by: Paras Khushiramani | Sr. Business Analyst