Create Immersive creatives effortlessly with Smart Image Creatives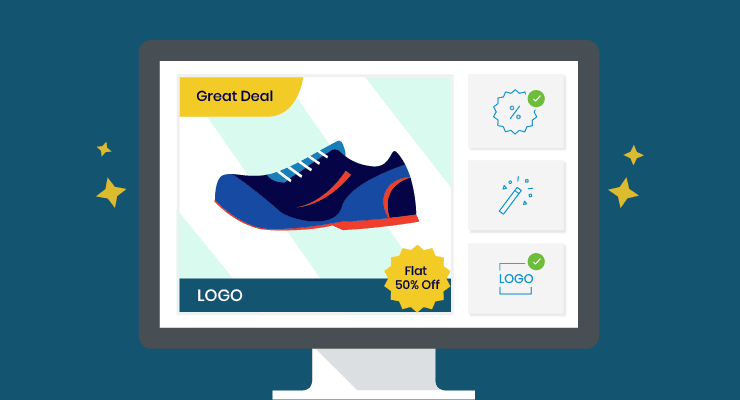 Imagine that you need to launch a custom strategy to time your fresh stock arrival campaign. You jump to your OnlineSales.ai account, create custom strategy, add targeting but you are stuck on creative. You look around and don't find your creative designer or probably designer don't have bandwidth at all. With Smart Image Creatives we have made creating ads quick and effortless for you. Now you can go live with your custom strategy in minutes and that too with immersive creatives. Welcome, Smart Image Creatives!
What does it solve?
Custom Strategy feature on platform helps you experiment around campaign launch inputs, and launch them yourself. In earlier iteration of this, you had to provide creative yourself. This needed time and resources on your part.
With Smart Image Creatives we have launched library of pre-created templates called Premium Templates. You just need to select which Premium Templates you want to use for your Custom Strategy, that's it. AI will take care of creating Ads for selected SKUs with provided targeting parameters. In a way, this is OnlineSales dynamic ad for non-dynamic creative type channels.
How does it work?
To start with you will be able to choose Premium Templates for Facebook PPLA and DPA. Very soon, we will launch Premium Templates for other channels.
Starting today, when you create a new Custom Strategy or edit any of your existing Custom Strategy for Facebook channel, you will see an option of Premium Templates.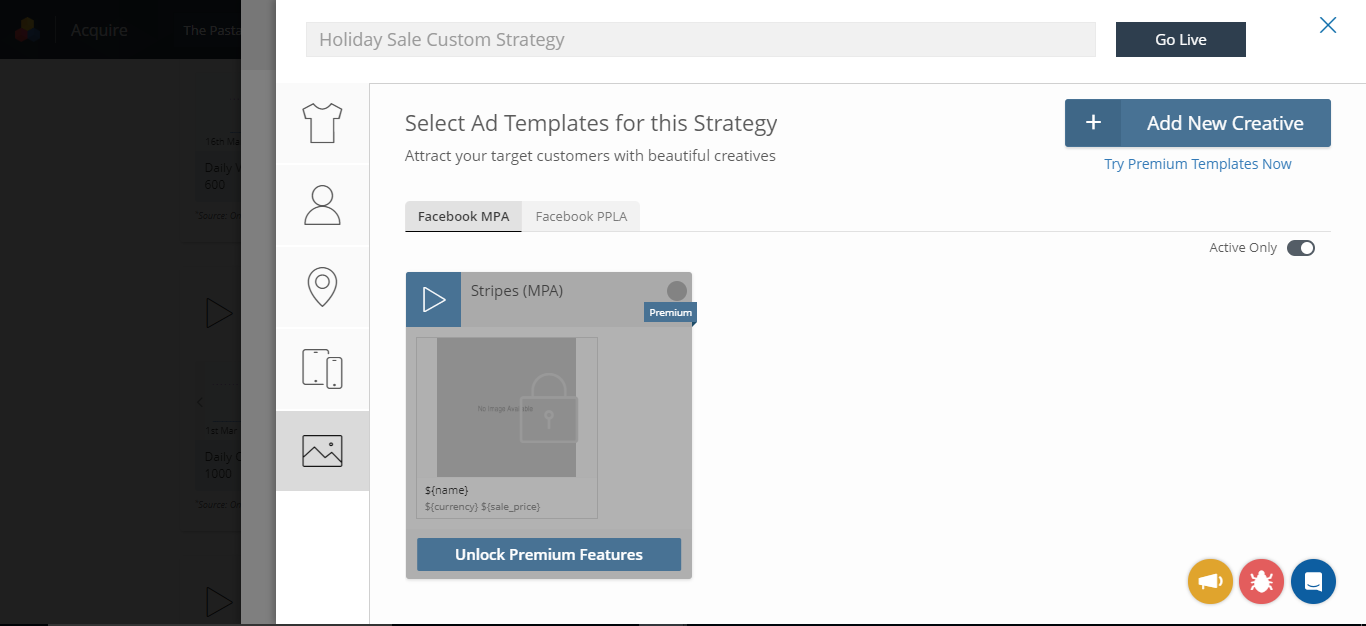 Along with your custom created templates, you will see library of Premium Templates to choose a template from. You just need to unlock this library by subscribing to Smart Image Creative plan.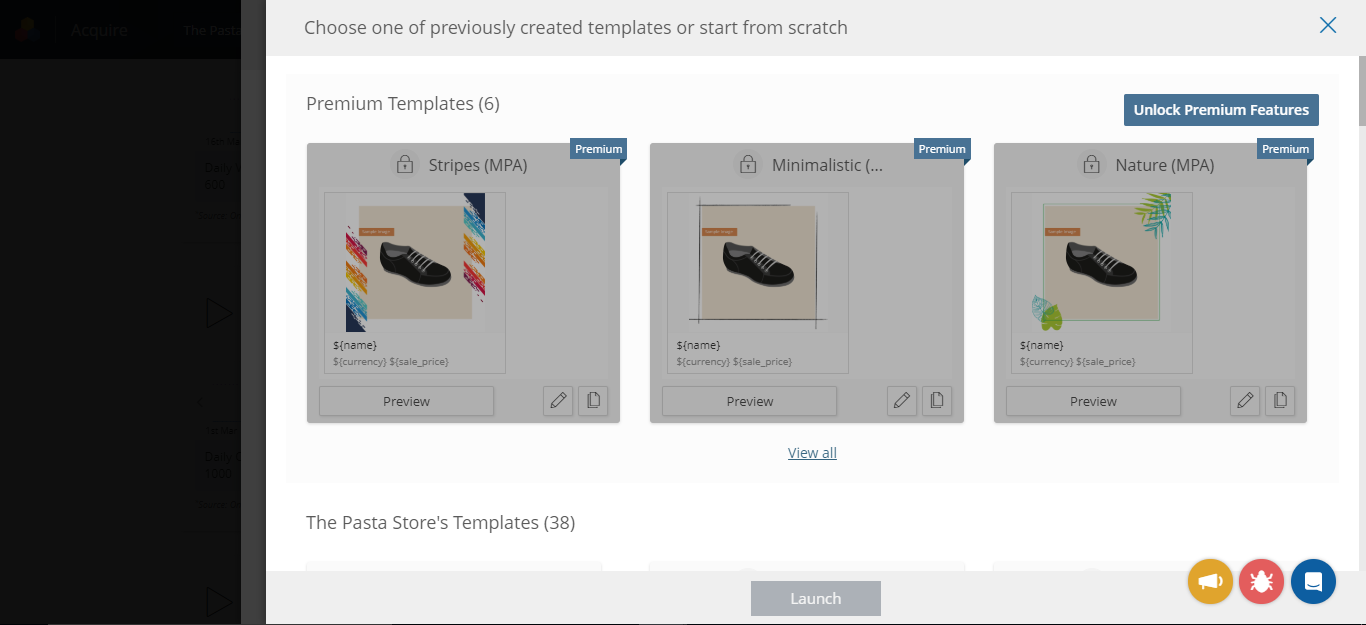 Once you subscribe, you can choose the any number of templates you want to use. With Preview feature, you can see exactly how your ads going look like, right there, and of-course with your own products!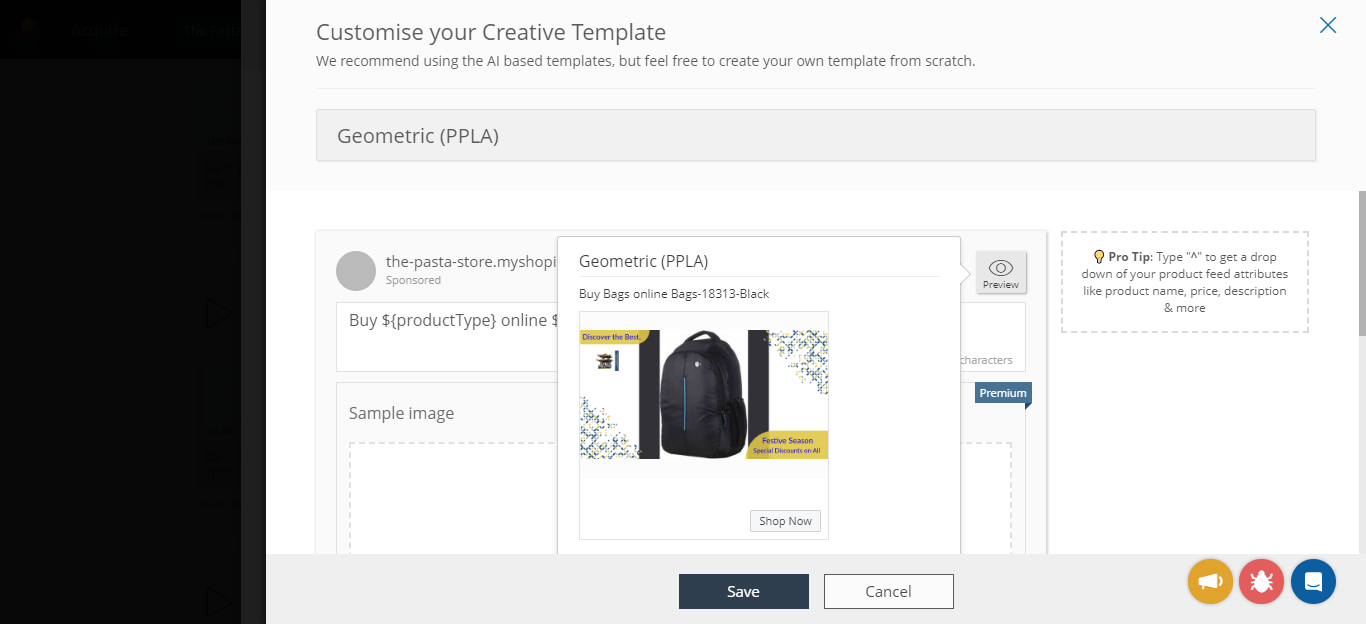 You can see all the templates being used for your Custom Strategy at any later point in time. You can pause the template, and system will pause the ads created with that template.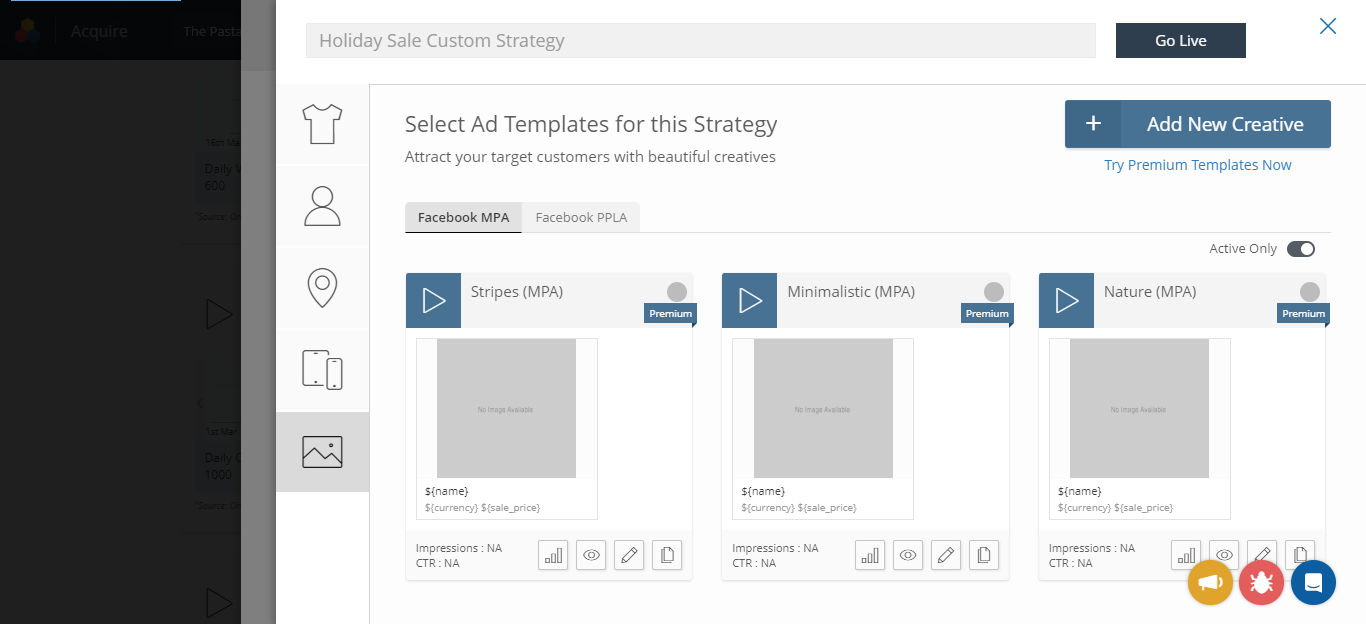 Well it doesn't stop there, with Smart Image Creative plan subscription, creative effects feature gets unlocked. This will essentially give you effects and filters capability for your custom templates.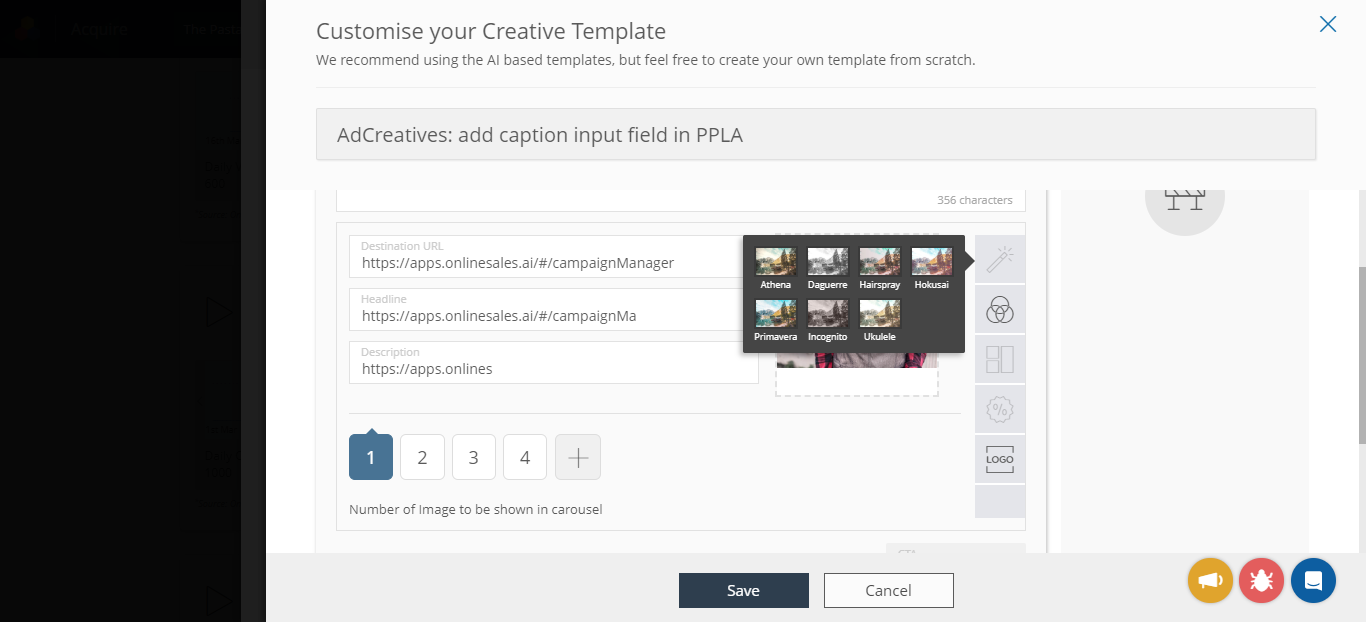 Who gets it?
All OnlineSales.ai users subscribed to any of Acquire product plans would be able to use this feature.
How much will it cost me?
You don't get charged for subscription. You will get charged only when ad is created through your selected Premium Template. Your monthly billing will be based on number of ads created through Premium Templates during the month. Right! only for creation, there is no recurring charge involved.