Dynamically Retarget Your Shoppers with Responsive Display Ads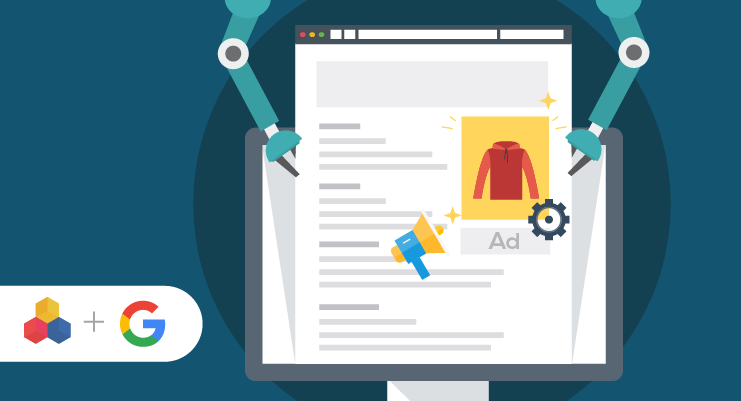 We've added the ability to create and optimize Responsive Display Ads with Dynamic Remarketing directly from the OnlineSales.ai platform. ?
What does it solve?
In our previous version, the users had very little control while designing their Google Display strategy, but all that changes with our latest update.
Google Display campaigns can now be launched end-to-end from the platform. You now have the option to:
Segment your audience: You can run a remarketing campaign for cart abandoners, new sign-ups, viewers, past buyers or create a new audience set altogether.
Specify the location: You can narrow down your ads at region, city or country level.
Select the devices: You control on which devices you want to remarket your audience. Desktop, mobile, tablet or all of them.
Design your ads: Using our Ad Creative Suite, you can quickly edit and enhance how your ads look.
Write your ad copy: You can add a short and long headline, description for your ads, the link to your landing page and the right call-to-action from the platform itself.
We've kept the experience of launching the Google Display strategy consistent so there's no learning curve for you and you can get started right away.
This update also includes 1-click optimization support for Dynamic Remarketing ads, so you don't have to worry about manually optimizing your campaigns. 😉
How does it work?
Step 1: In the Goals menu, after you've entered your target revenue and spend, select Google Display as your advertising channel.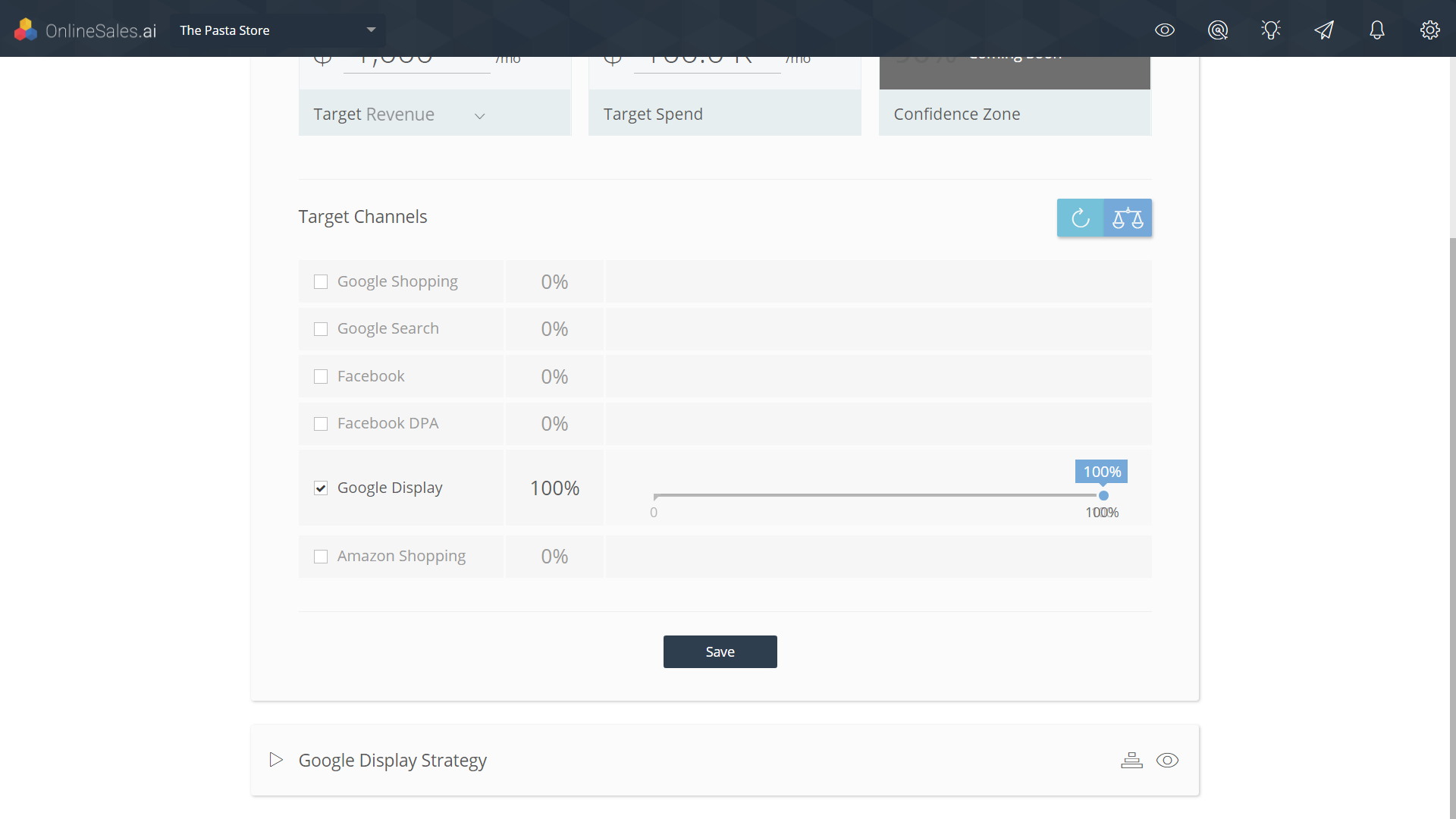 Step 2: Click on Google Display Strategy > Custom Strategies > Add New Strategy  and give your DRM strategy a name. For e.g. Belts DRM Strategy
Step 3: In 'search for brand and category' field, type in an asterisk sign then the brand or category you want. You can also type in your entire company name to select all your brand and categories.
Step 4: On creating your category, select your preferred target Audience, Geo and Device.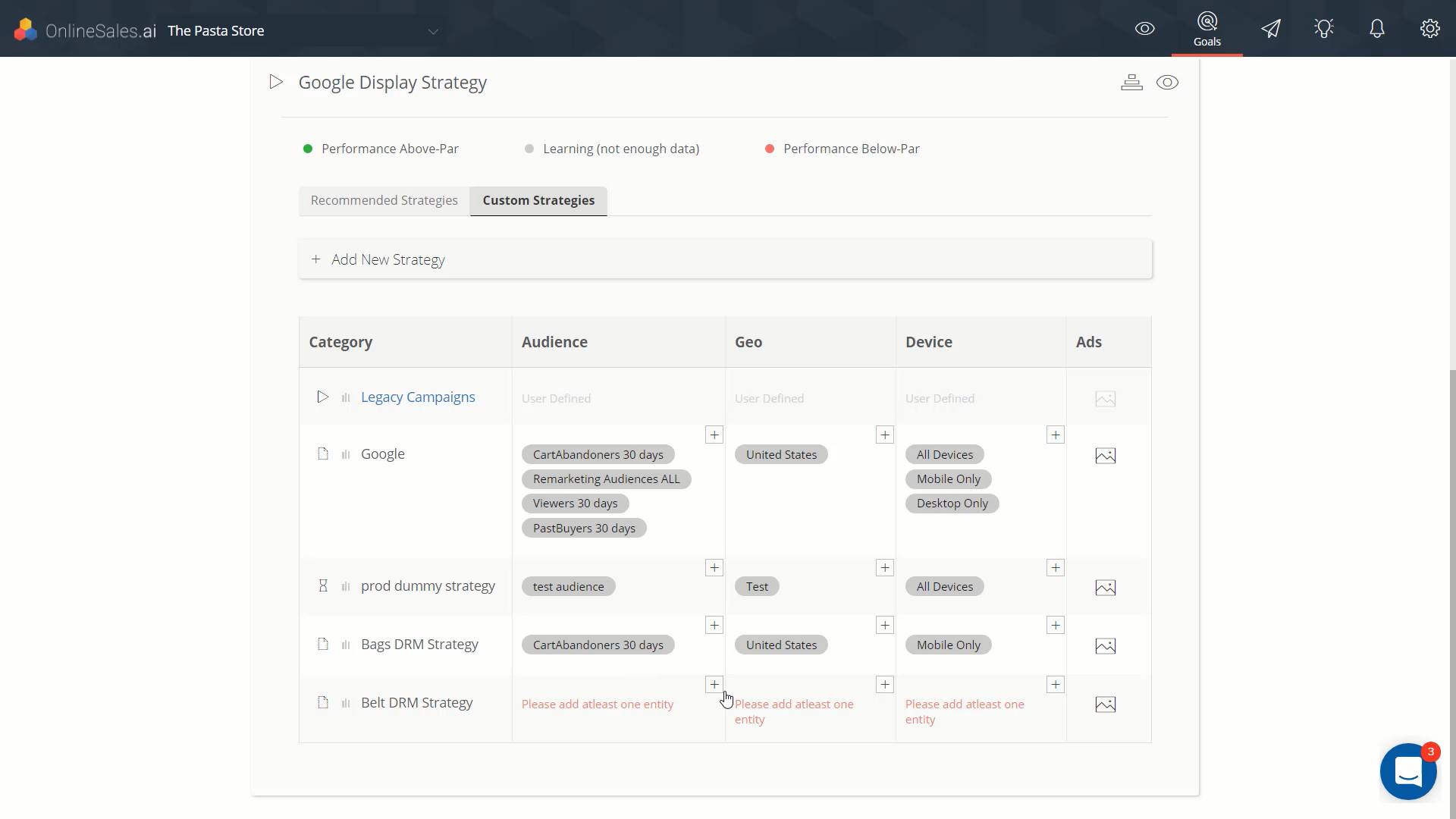 Step 5: To create your Ad click on the image icon under the 'Ads' column. Let's call our DRM Ad creative 'Belts DRM Ads'.
NOTE: Don't forget to follow the aspect ratio which is (1.9:1) for your landscape image and (1:1) for your square image.
Step 6: Add the required images and data i.e. Short Headline, Long Headline, Description, Business Name and Website URL.           
Step 7: Don't forget to hit Save. (The Targeting Parameters are mapped automatically, but you can always edit them later.)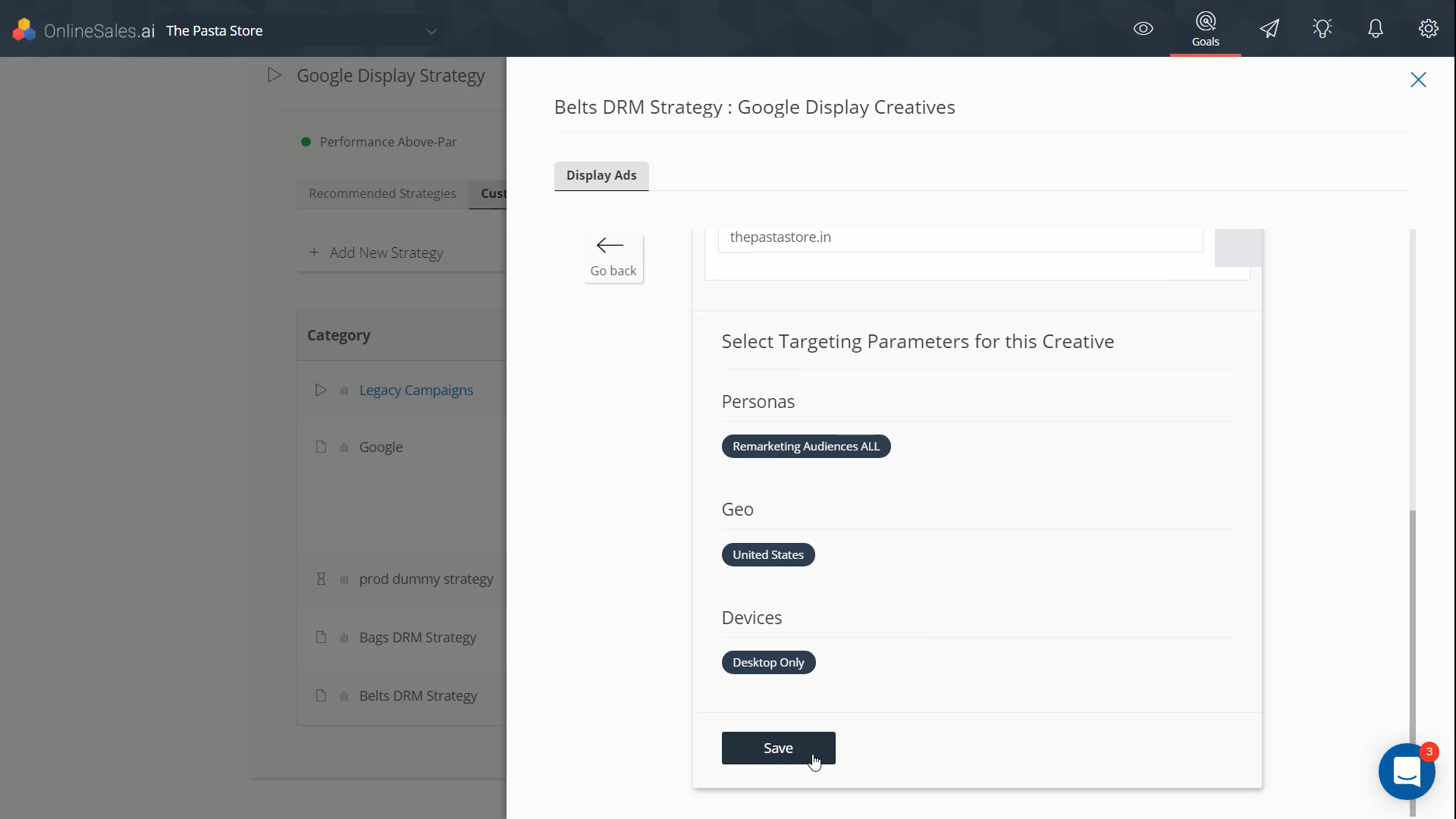 Step 8: Once your ad is created, go back to your strategy and click on the page icon under the category column to activate your strategy.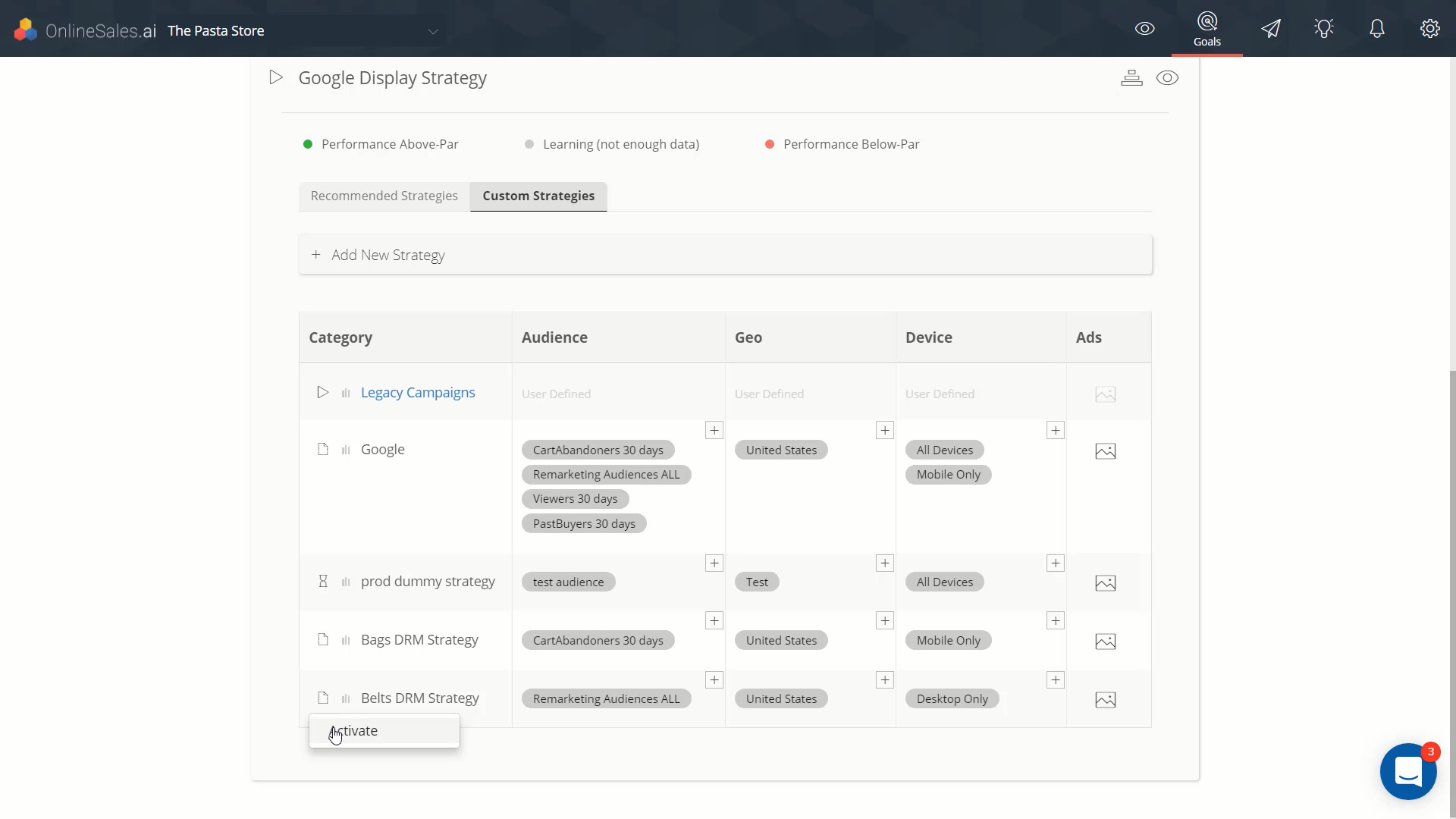 Who gets it?
All our customers who are subscribed to the Google channel can now launch Responsive Display Ads with Dynamic Remarketing. 😀
See it in action:
Related posts:
Google Shopping Ads 101: How to get started.