Create Your Ad Campaigns in 60 seconds with Our Goals Launcher
We've made it even simpler for you to launch your campaigns with OnlineSales.ai
What does it Solve?
In our earlier iteration of Goals launcher, you as a customer were asked a lot of manual inputs like selecting the channels you'd like to advertise on, budget split across channels, ad creatives etc.
We realized it was a cumbersome process on your part, especially those who aren't well acquainted with the digital marketing world.
All that changes with our latest version of Goals Launcher. You can go live with your goals in literally 60 seconds and we need just need 1 input from you. What's that?
YOUR ADVERTISING GOALS. That's all. ?
Making the process of launching goals via the OnlineSales.ai platform much simpler, faster and customer friendly.
How does it Work?
Step 1: Go to Goals on the OnlineSales.ai platform.
Step 2: After entering the Goals tab, Click on the + sign to launch a new goal.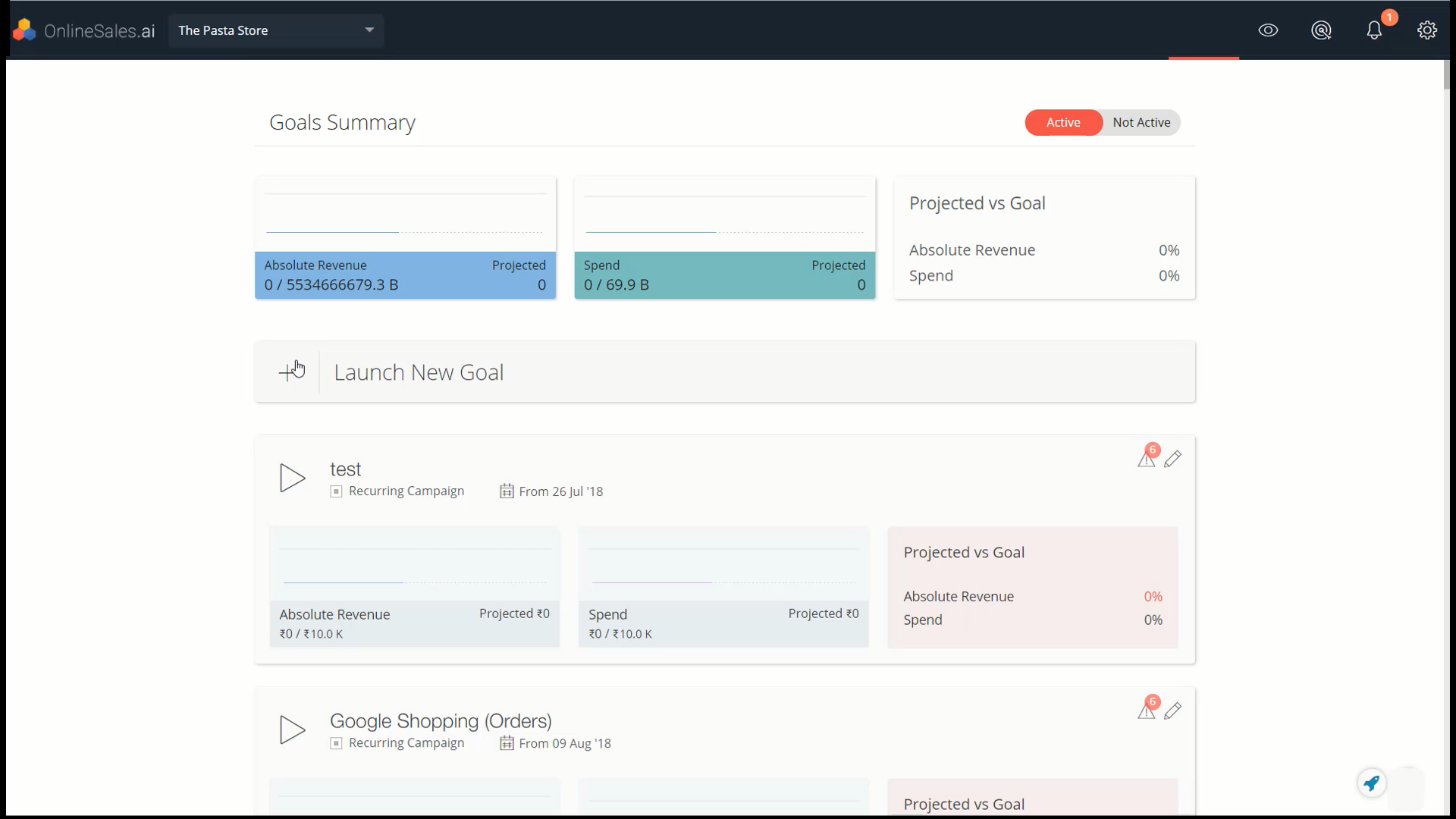 Step 3: Enter your goal name, target geography, monthly recurring budget and the target you'd like to optimize for.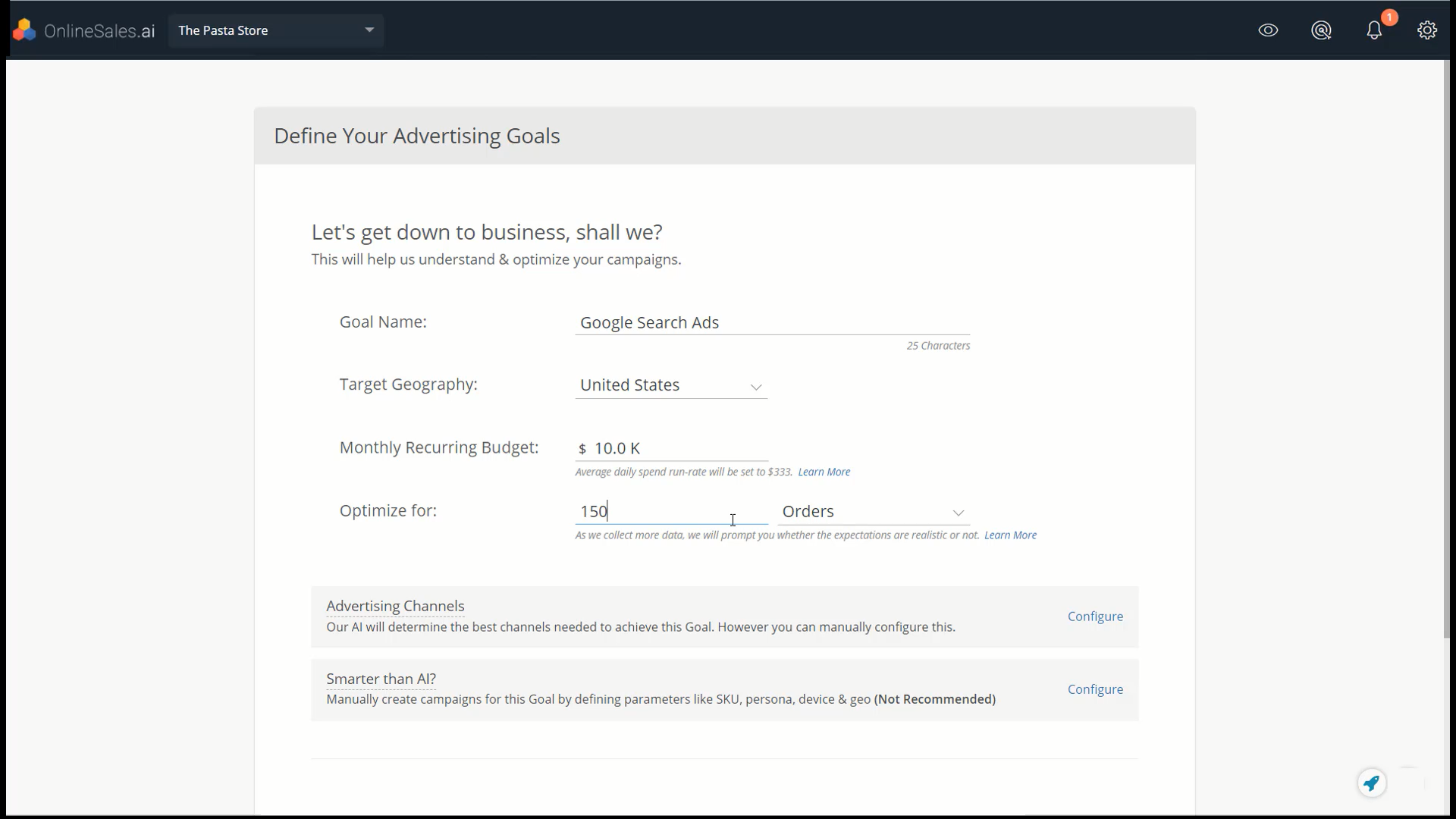 Step 4: Click on configure and our AI will determine the best channels needed to achieve your goals.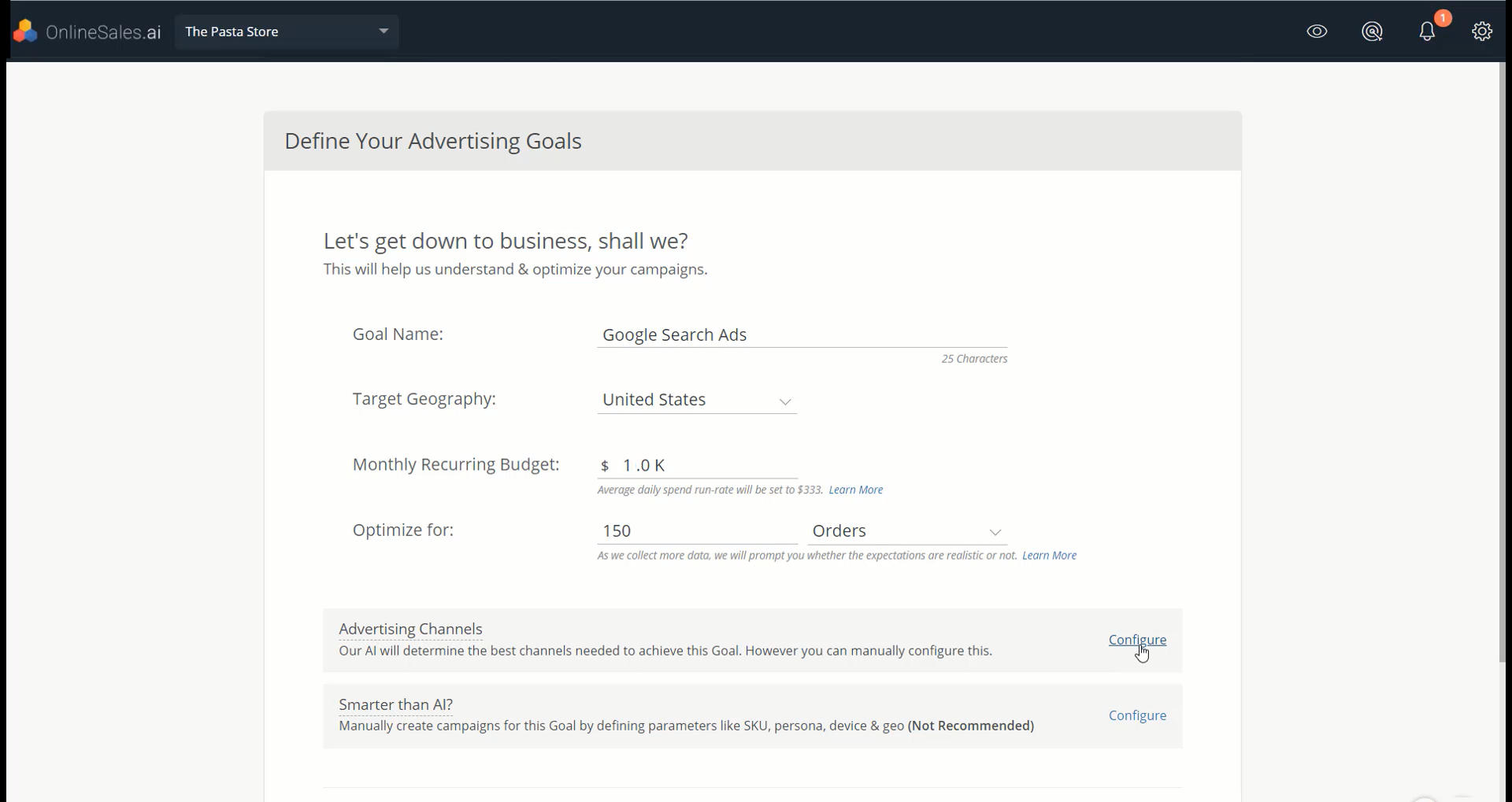 Step 5: Click on save, then sit back relax and watch our AI work its magic.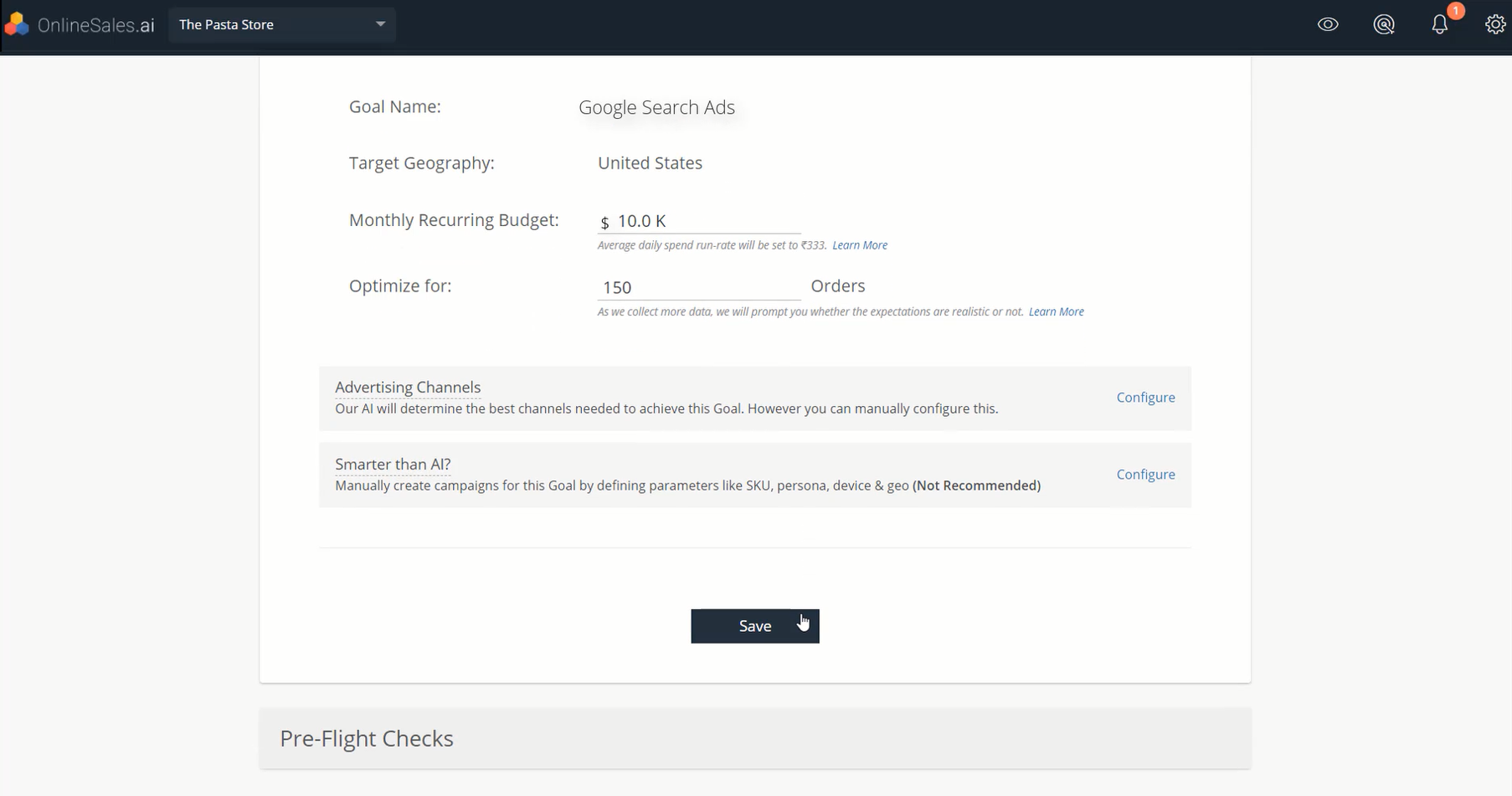 Who gets it?
The new Goals launcher is available to all the OnlineSales.ai clients. Hooray!
See it in action