Take Google Shopping to the Next Level : Image Optimization in E-Commerce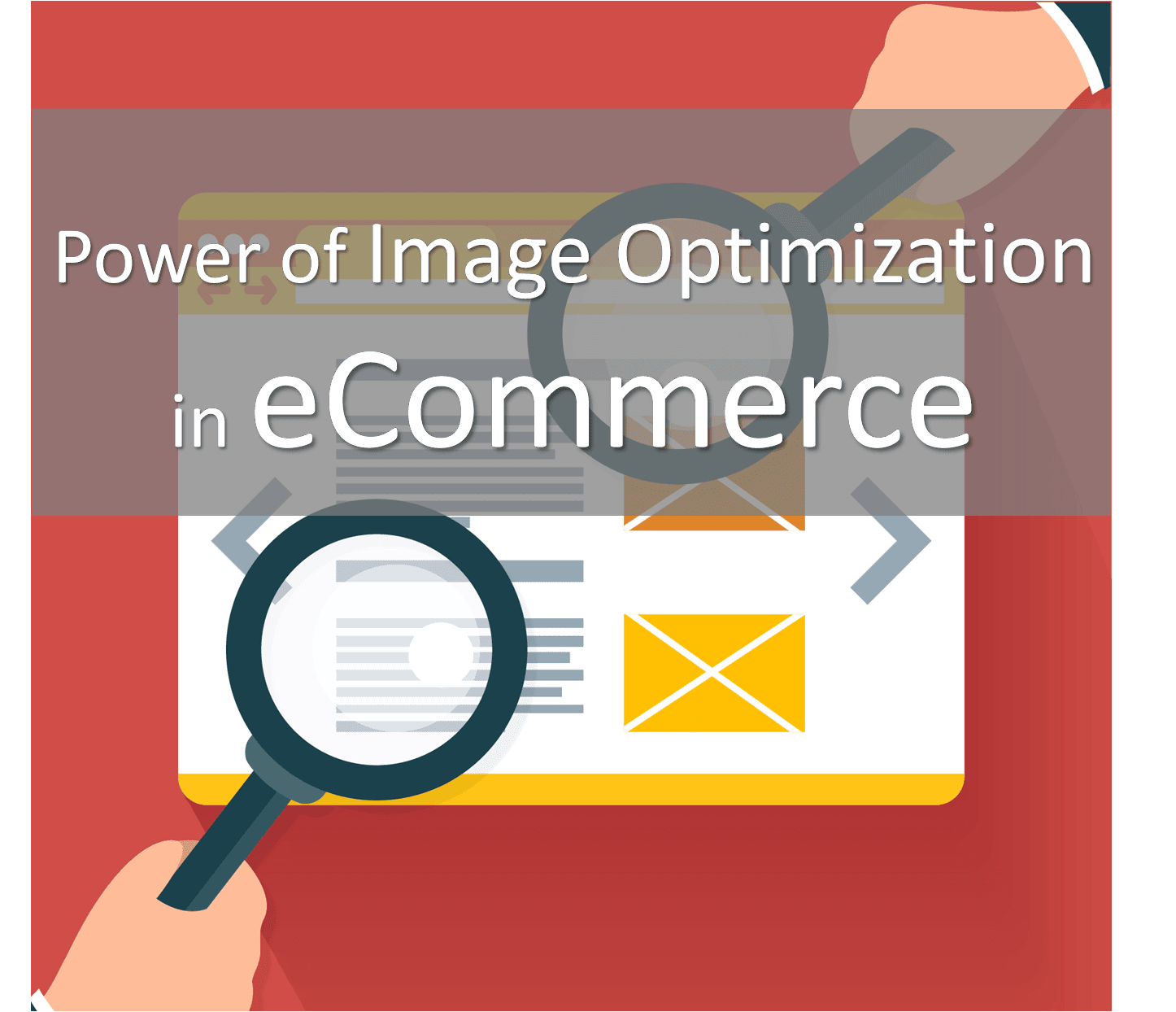 As Online Advertising Dollars in the Retail & eCommerce Vertical move towards more visually driven publishers like Facebook, Instagram, Google Shopping, Pinterest, etc; Image Optimization & Visuals play a significant role in driving the economics for retailers. 60%+ of the Ad Space on these channels get occupied by an image and hence the Image Optimization in the ad creative is pivotal in success of any campaigns.
However, the images on the Websites are not necessarily optimized for serving as visuals on the advertising channels across different formats. Despite that, most retailers simply upload their product catalog and hope for the best – a typical "spray & pray" method – which is obviously not very optimal.
Their challenge is Image Optimization for individual images is humanly impractical, time consuming and very costly to optimize for every product differently for each of the channels – at scale & on time.
What is Image Optimization?
Google defines Image Optimization as "Image optimization is a function of lossy and lossless compression."
OnlineSales.ai's platform enhances Product Image Shots from the catalog to Optimize Images for various ad formats – from Stamp Ads on Google Shopping to MPA ads on Facebook to Carousel Ads on Instagram and more. All the enhancements & Image Optimization is automated and numerous A/B experiments are carried out to generate the best enhancement configurations that cater to each marketer. Learn more about Google Product Ads for your E-Commerce store.
Below are some of the snapshots of Image Optimizations we carry out for our 100+ eCommerce Clients. It is definitely not one-size-fit-all approach and lot depends on the product category, quality of original product images, metadata, etc.
The Magnifying Effect:
Larger screens are being preferred by consumers more than ever and this is proven by our Industry Report on Google Shopping Trends where 60% of Google Shopping Transactions Convert on Large-Screened Devices.
Hence its crucial that our Image Optimizations take advantage of larger screen real estate. Some product shots may require a zoom-in to occupy more white-space – further enhancing the user-experience. Some examples are listed in Snap 1 below:
Snap 1: Zoomed in images with optimized product titles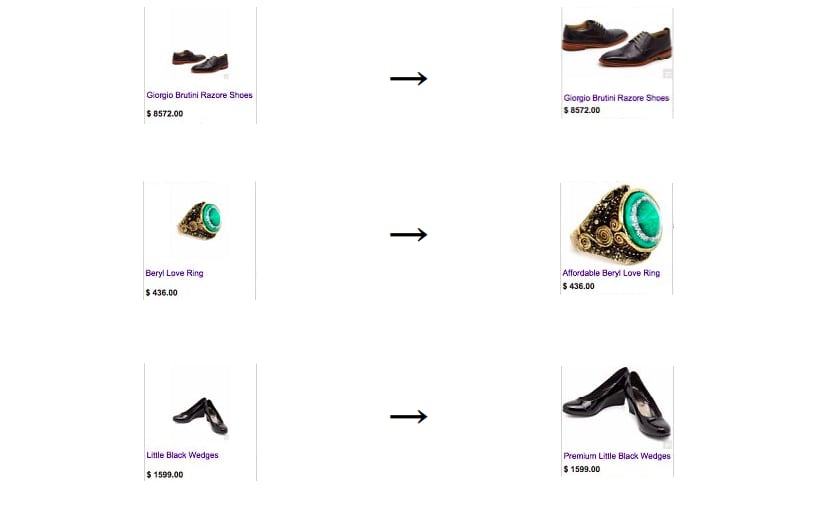 Result: 30%+ improvements on CTR for several of our clients on Google Shoppping.
Bonus Tip: You may notice, the platform also enhances the product title – further boosts the user experience.
The Beauty of a Background:
OnlineSales.ai's platform could add, edit or remove background color of the product shots in the catalog. Our algorithms automatically determines the RGB color palate and does a best-fit match depending on the channel. It does annotate (tags) all the changes so that we can run A/B tests to understand which background color works best! Sample is shown in Snap 2 below.
Snap 2: Background color edits

Result: 15%+ better CTR for our clients on Facebook, Shopping & Instagram.
Bonus tip: Did you know – clear white backgrounds work best for Google Shopping, but a set of more colorful backgrounds work on Facebook & Instagram?
Focusing on the "relevant" part of the image:
OnlineSales.ai's platform auto-identifies the relevant part of the image and removes the rest – creating an effect similar to zooming-in above. But it also lets the user really experience the product in perspective.
Here's a classic example of a product shot where the Product being offered is a checkered Shirt as shown in Snap 3 below.
Snap 3: Focus on the "relevant" part-Checkered Shirt.


Results: We've seen up to 70% increase in CTRs with this transformation.
The Value of A/B Tests:
Most retailers have multiple image shots for each product in the catalog. Why not try & learn on which image works best! OnlineSales.ai auto-tests better performing image shots in the catalog for each product to drive better economics.
Snap 4: Multiple product shots

We've many more transformations in store apart from the ones stated above like mirroring the images, adding / removing a shadow, testing various call to actions / buttons, placements of the logo, etc. (15+ to be precise).
OnlineSales.ai being full of data geeks, it's a lot of fun to play around and find the best image creative for each product for each channel; and deliver the best possible ROI to our clients.