How to Beat The Amazon Diwali Sale!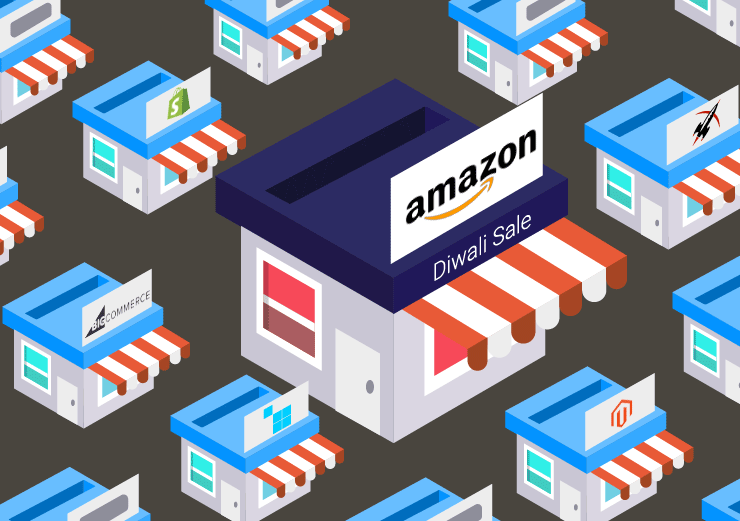 Every Quarter Amazon & Flipkart, the E-Commerce giants of India start a grand sale. This quarter it's called "Amazon Diwali Sale" and "Big Billion Day" respectively.
Regardless of what it's called these E-Commerce giants go all in against each other. They offer massive discounts and have Ad campaigns running on full throttle.
Just to give you an overview, here are some quick stats from their respective sales: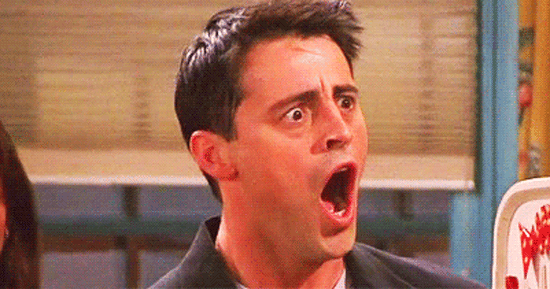 Needless to say, whenever Amazon or Flipkart have a sale, small E-Commerce stores feel the heat. 
Here's what happens , your top three metrics i.e CPC (Cost-per-click) & CPT(Cost-per-transaction) Shoot up but CTR (Click-Through-Rate) shoots down.
Amazon/Flipkart start a Diwali Sale, your store sales go down. Trying to win against these E-Commerce giants is next to impossible. You can't possibly outbid them and doing so will only hurt you.
If you do choose to outbid them, your battle will look something like "David vs Goliath".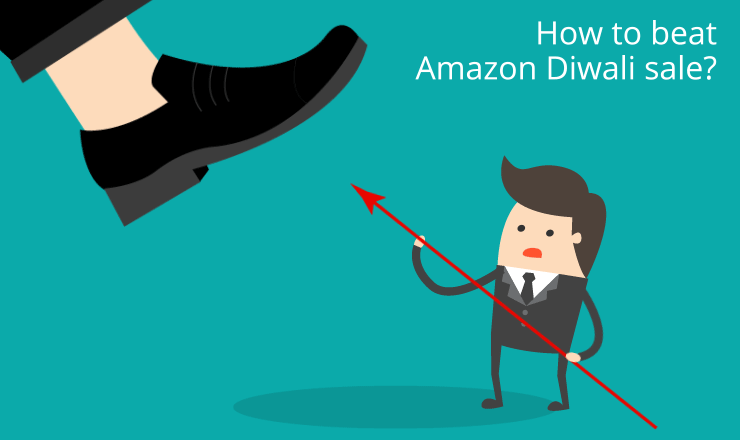 You can't sustain the huge discounts either. So then what do you do?
 What you can do though, is follow this 3 week road map I've made to help you tackle the Diwali sale.
Week 1 (21 Days to Diwali): Brand Intro to New Audience
Getting new Audiences during Diwali would be a costly affair(as CPC's would be on higher side).
Instead focus on getting newer audience on Facebook & Instagram (Avoid Google Ads).
Use brand awareness campaigns such as page post boost (Fb), Event boosts (Fb) & Stories (Instagram) to engage with newer audiences.
On Facebook, use lookalikes of engagement audience.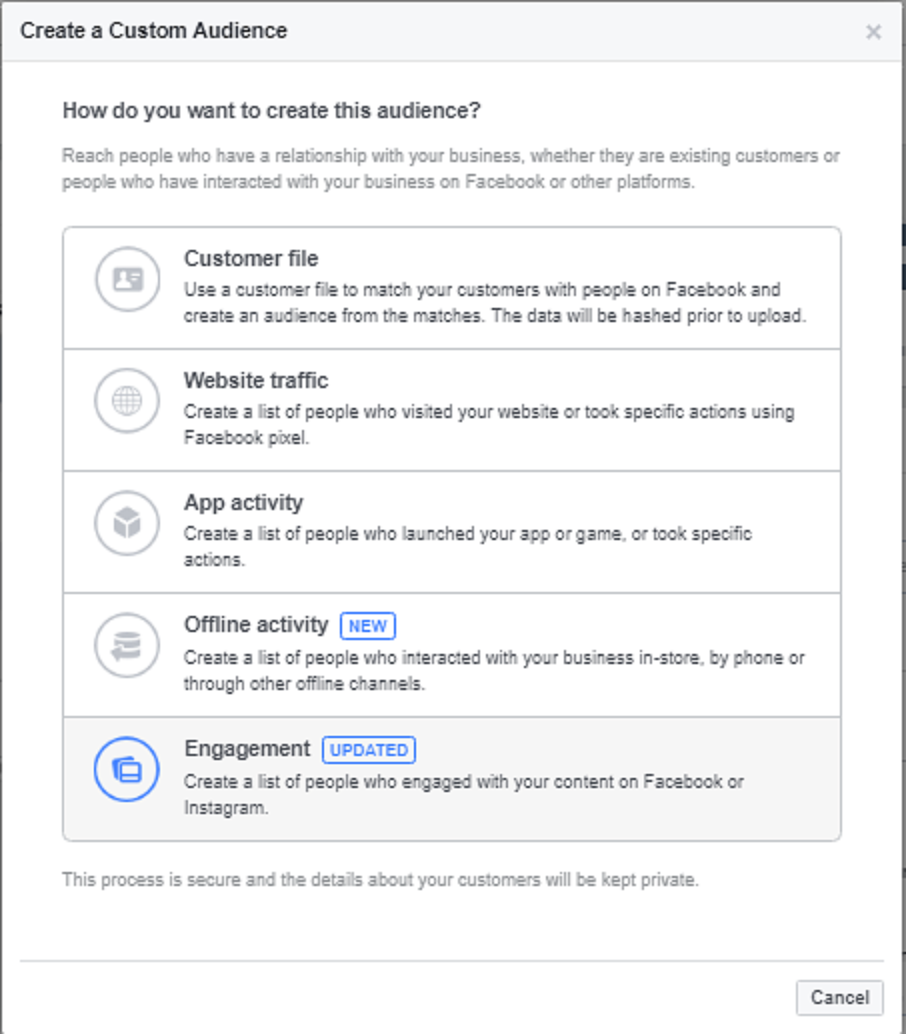 Pro Tip: Here are some of the Most Recommended Branding Activities on Facebook
Channel: Google
Start stuffing your google search re-marketing campaigns with Diwali gifting tags.
It will help you to re-target the new audiences from Facebook & Google.
Pro Tip: Here are 4 E-Commerce Remarketing Strategies to Optimize ROI
Use GDN (Google Display Network) to generate curiosity about your brand in in-market segments.
Combine keyword targeting to target specific product categories to respective websites.
For Example: Target men's grooming products to menxp.com using keywords such as "men's grooming styles"
Pro Tip: Use these Best Practices For Brand Campaigns on Google AdWords
Don't do any diwali special shopping ads during this week. Trust me, you can't compete with Amazon on this!
One way round this can be using keywords stuffing like "Discounted Diwali Gifts" into the product description.
If you're looking to optimize your product feed you should definitely take our Free Shopping Audit. It's a 65+ Checkpoint Google Shopping Audit to Help Optimize Your Product Feed and More.
Week 2(14 Days to Diwali): Getting newer audiences to take action
Facebook +Instagram
Start Canvas ads to engage your expanded audience sets. Use call to actions & land them at your Diwali collection page.
Start optimizing your Facebook conversion campaigns for "Add to Basket". It would help the conversion funnel opening to increase.
Go ALL IN on re-marketing to all your audiences with category pages. Do A/B Testing of different ad types i.e. carousals, banner & collection.
Run extensive page post boosts to keep your name ringing (only on re-marketing).
Google
Pause all new audience category/competitor specific campaigns or scale down them.
Scale up on all RLSA search campaigns heavily. Put bids on accelerated mode. You can learn more on how to get the best of RLSA here
Start DRM (Dynamic Re-marketing) & bid 30% higher than new audience GDN bids. DRM's are a must for E-Commerce! Here's why!
Start Diwali special Shopping ads with only the best selling products. Aagain target only re-marketing, trust me no one will buy your product in this placement.
You ask why? Check this screenshot! These giants offer massive discounts and have high budgets because they are in the volume business.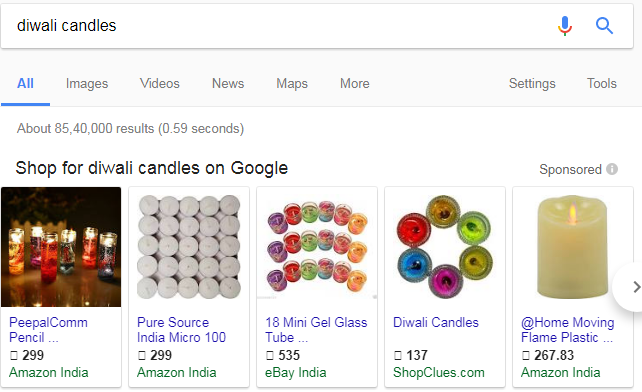 Do you see anyone except the E-Commerce goliaths ? Let me know in comments below
Week 3 (Diwali): Conversions! End of story!
Facebook +Instagram
Put DPA on high budgets. Apply sale price column to improve the conversion rate with the sale prices.
Use "Purchase" as the only optimization objective. Scale down all non conversion campaigns.
Trust me, pause them! Pause all new audience campaigns (If the campaign has performed really well, keep it.)
Use newer creatives with same products if the campaigns have good history. Apply discount coupons in the Ad Text.
Stop the A/B test, you know what is working for you. Scale up on what's working.
Google
Keep shopping RLSA as the first priority. Introduce new products only if the products are really good  (Good= low price +highest quality).
Keep DRM (Dynamic Remarketing) active till day before Diwali & pause on Diwali day. This does not apply if you provide same day/next day delivery.
Google search is your bible. Use higher bids on search RLSA across campaigns. (No Brainer)
Post Diwali: The big scale down
Facebook +Instagram
Put DPA rolling. Pause all other campaigns for atleast 2–3 days post Diwali.
Use your shopify back-end to gather purchase email id data & get it mapped and analyze it. What worked & what didn't.
Use this tribal knowledge next Diwali.
Google
Keep Brand campaigns active. Scale down all except search re-marketing.
Keep max conversion keywords active. Pause all non performing ones.
If you enjoyed this article, hit that share button. Would mean a lot to me and it helps other people see the story.
If you need any help in selling more this Diwali, drop me an email on abhishek.patil@onlinesales.ai, I would love to help you out.
Related Posts:
What in Facebook Ads Appeals to the Affluent Indian Audience?
Google Adwords Customer Match with Ecommerce Client Data Insights & 6 Best Practices