Google Shopping Ads 101: How to get started.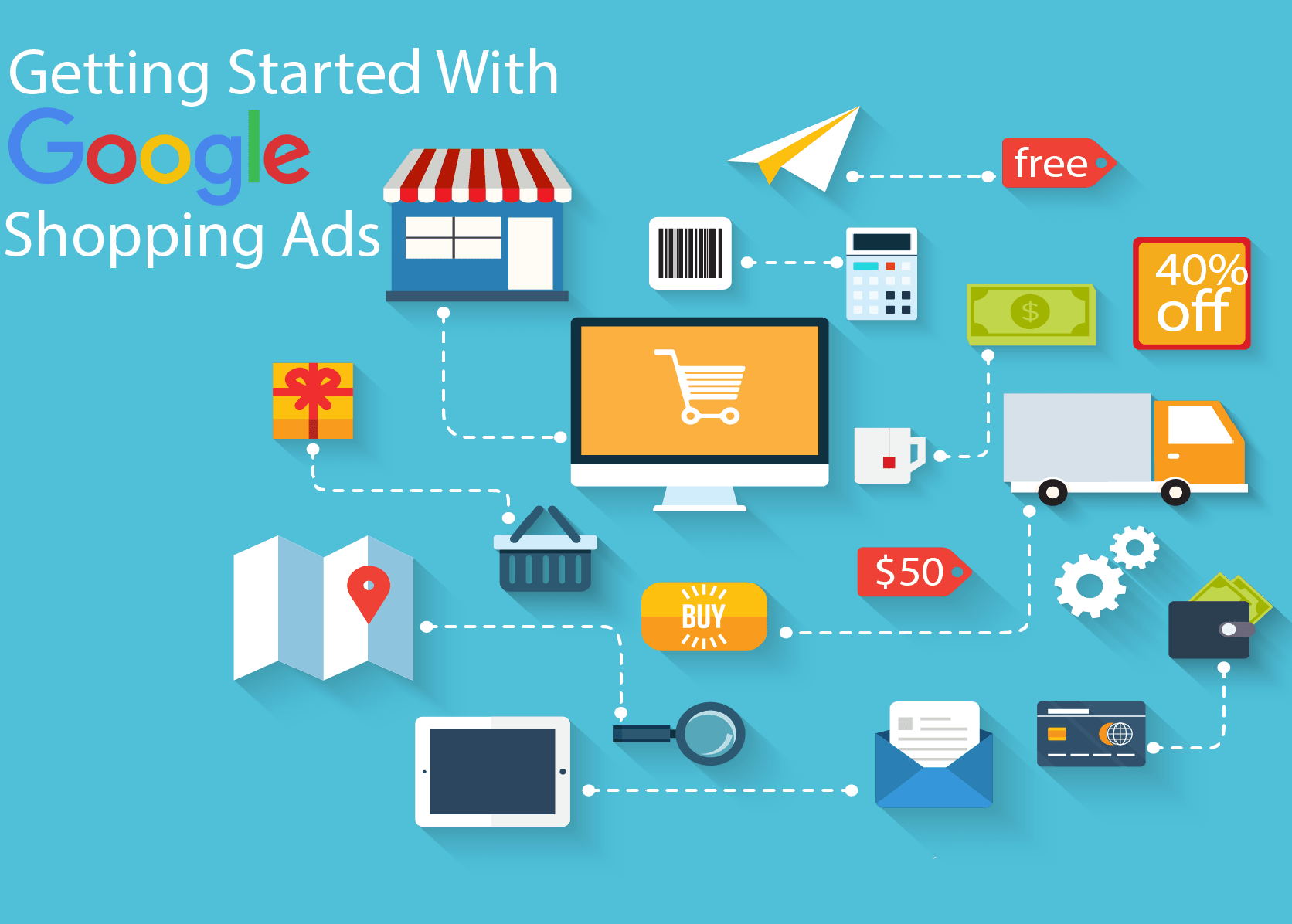 What is Google Shopping?

Google Shopping, formerly Google Product Search, Google Products, Google Product Ads and Froogle, is a Google service which allows users to search for products on online shopping websites.
Google Shopping Ads also known offer online marketers and e-retailers an excellent platform to showcase their products, reach out to their audience and increase their brand's visibility.
Launched in 2002, Google Shopping Ads was originally a standalone feature but later moved to a paid model under Adwords where merchants had to pay to have their products listed.
Businesses have reported a staggering 130% increase in conversion rates by posting Google Shopping ads.
This makes it a great investment for any online retailer who is considering digital marketing.
Get Started with Google Shopping in a Few Simple Steps
To list ads, retailers must first create an account in the Google Merchant Center; just visit Google Merchant Center and click on 'Signup' to start the process followed by verification of your website, which is a necessary step to launch your campaign.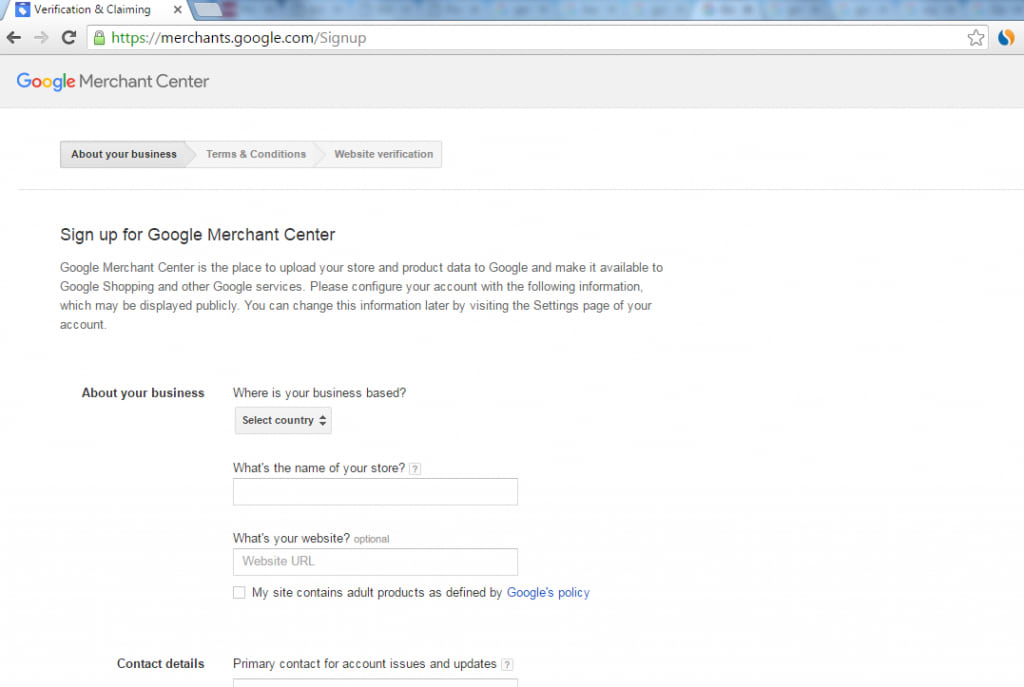 The next step requires setting up your product catalog or product feed, which is essentially filling up a spreadsheet that gives Google necessary information about each product.
Once completed, the Google AdWords account for the store must be linked to the merchant account.
Setting up a Shopping Ads Campaign is the next necessary step, and can be done from within the AdWords account. There are many simple guides available that explain this in detail.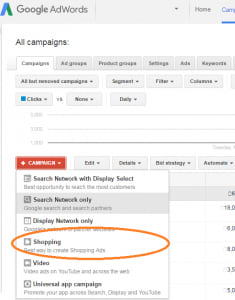 Features of Google Shopping that Maximize ROI
Google comes with a range of features which help to make a Shopping Ads campaign more effective. One of the main reasons Google's ad services have become so popular is because the service settings are easy to set up, use, and modify.
Some of the notable features are given below:
Dynamic Remarketing Ads
Remarketing is a smart way to target past visitors and customers. This allows retailers to customize product listing ads to suit the needs of a customer who has previously visited their site.
This is also called Remarketing Lists for Search Ads or RLSA.
Further Reading: Google Adwords Customer Match with Ecommerce Client Data Insights & 6 Best Practices
For example, a customer might have visited a site but may have found the price for a product to be too high, thus leaving before payment.
With RLSA, the customer is informed via these ads of price drops, or when a sale is on. This increases the likelihood of a sale for an e-marketer.
Learn more on how to set up Remarketing Ads
Custom Labels
Custom labels are used when you want to divide your products into sub-categories which can later be used for bidding, monitoring, and reporting.
The labels are entirely customizable, and some commonly used labels include 'best sellers', 'season', 'margin' and others.
Up to 5 custom labels can be created numbered from 0 to 4.
SKU Level Reports
Another great feature of a product ads campaign is SKU level reports. Many advertisers use this feature to make their shopping ad campaigns more efficient by separating the best sellers from poor performers in any specific product range.
This unified view can then be used to fine-tune future campaigns accordingly.
Why Do E-Retailers Invest in Google's Shopping Ads?
The massive user base that can be leveraged in just a few clicks, the in-depth analytics and the low barrier to entry make Shopping Ads one of the wisest investment in the world of advertising.
Get Access To a Wide Audience
There are around 3.3 billion people online across the globe. When you have your product listed on the internet, you put yourself in front of a larger audience.
Even without their specialized settings (to improve ad responses for retailers who know how to use them), a larger audience will automatically boost sales.
This makes it one of the most rewarding investment propositions for an online business.
Google's Dominance
According to the latest data, Google gets 1.17 billion unique users every month!
And studies indicate that almost 89% of people take the help of search engines like Google before buying products on the web.
Google's Shopping Ads gives a snippet view of products, along with an image of the product and its price.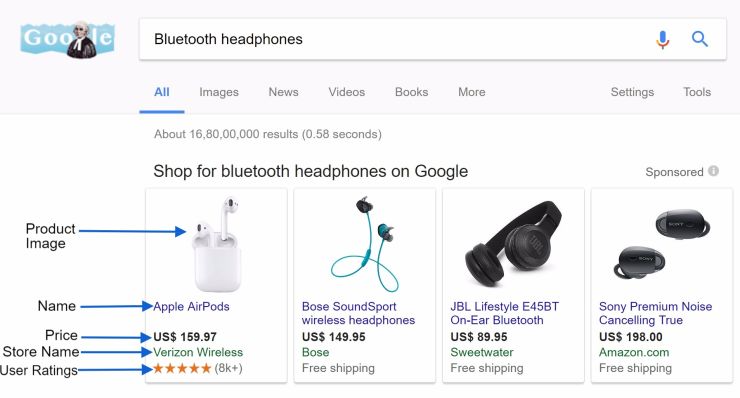 By providing such useful information right on the results page, there is a higher chance of getting visitors that are better targeted and more likely to engage in a sale.
Useful Feature Set
Google's Shopping Ads has been around for quite some time now and over the years, it has been built it into a robust and effective tool.
It offers several options to target audiences more effectively and increase ROI. Performance of Shopping Ads also helps e-tailers analyze which products are selling and which are not and provide crucial insights into product development.
All these features and services make Google's Shopping Ads one tool that every e-retailer needs to have.
However, to use it to its fullest potential, e-retailers may need to tap into the expertise of professionals in the field.
Our E-Commerce Marketing Platform can bring this expertise to the table and has helped businesses of all sizes get the maximum out of their budget.
If you are an e-retailer starting on Google Shopping, you can begin with a free audit of your Shopping Account with our Google Shopping Audit App.
This Audit Analyses 65+ Check-Points of Your Shopping Campaigns. With OnlineSales.ai's Algorithmic Audit Toolkit, Your Entire GMC Feed and AdWords Campaigns Are Analysed, and the Report Generated Includes the Health of Crucial Parameters.
Be Informed of How You Can Have Your Shopping Accounts Perform Better.