Identify New Opportunities with Our Uber Dashboard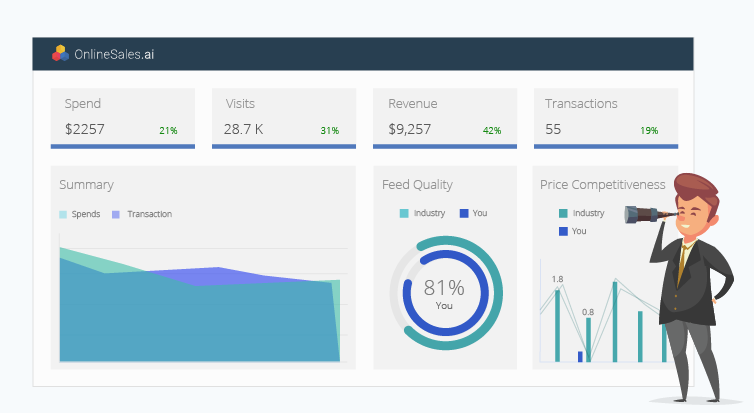 Introducing the new Dashboard V2.0 that will provide you with a quick performance overview of your channels, campaigns, products and how you benchmark against the industry.
What's New?
A simpler, More Efficient Dashboard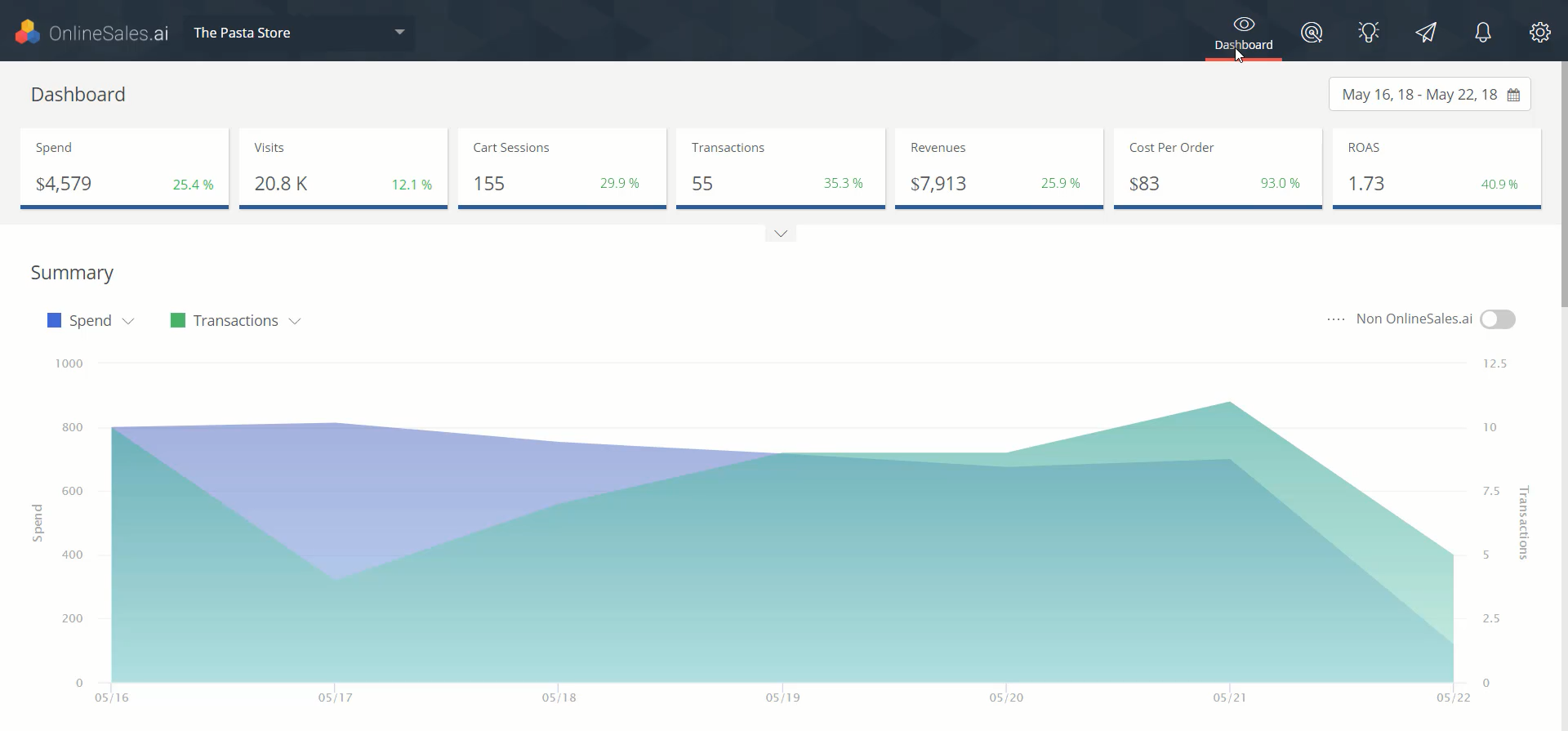 The new Dashboard has a visually pleasing hierarchy along with a simplified break-down of each metric, making it easy for our users to read through multiple data points.
We've also categorized channels and metrics by colors, making it easier to associate with one another throughout the platform.
Identify New Opportunities with Detailed Insights
1. Popular Products and Categories

Our new Dashboard showcases your top performing products and categories along with the no. of visits, cart and order quantity data. You can use this data to make an informed decision to optimise your existing campaign or while setting up your next one.
2. Top Google Ads

Find out which Google search ads drive the most engagement in one view.
This data will help you identify your top performing ads and also help you understand which keywords are being searched for and which ad copy is grabbing the most attention.
3. Campaign Depth

This feature will help you understand the multiple layers of your campaign.
Campaign Depth showcases four metrics: Total SKUs, Active Ads, Active Keywords and Optimization Changes.
Total SKUs:
These are the total number of products present in the feed linked to the platform. These will include both in stock and out of stock products.
Active Ads:
These would include all the eligible ads that are a part of an active campaign.
Active Keywords:
These would include all the eligible keywords that are a part of an active campaign.
Optimization Changes:
This number displays the total number of suggestions that were acted upon and implemented by OnlineSales.ai. Suggestions would encompass bid, budget, device, ad scheduling, positive and negative keyword addition etc.
See How Your Catalog Stacks Up Against the Industry
We've made it easier for you to track how your product catalog stacks up against the industry benchmark.
You can now monitor the following metrics on the dashboard at a glance.
Feed Quality: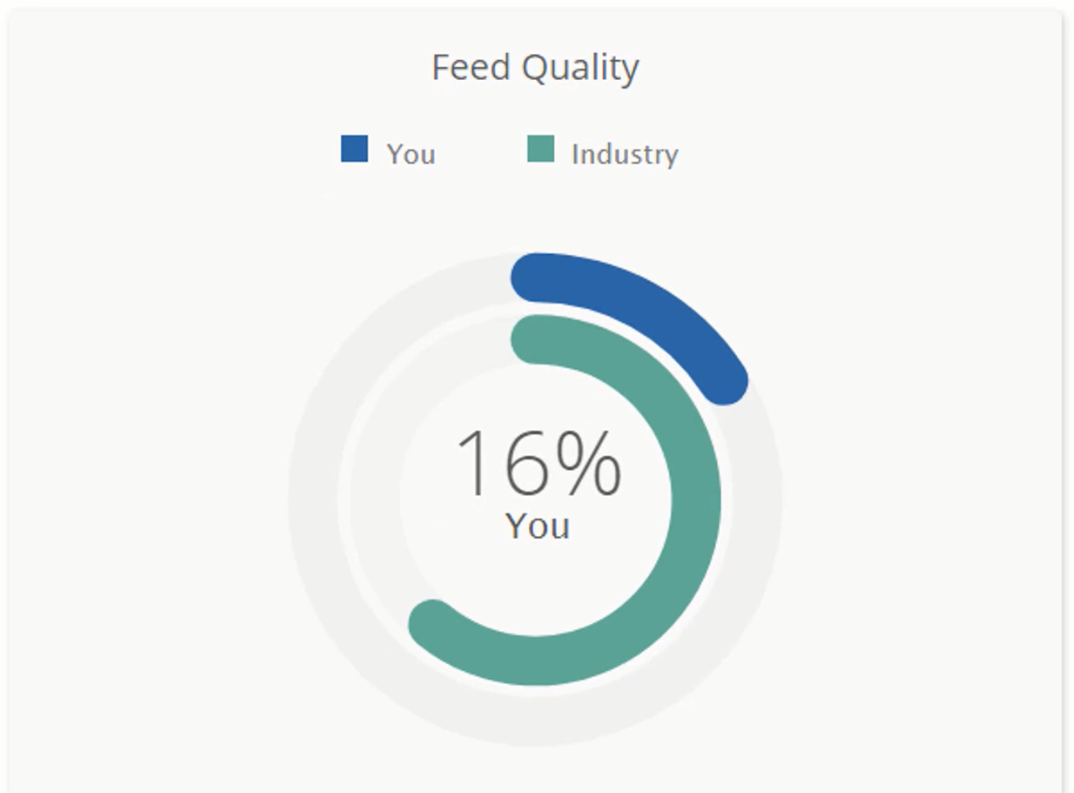 Feed Quality plays a crucial role in the performance of your Shopping campaigns, but it's a metric that most etailers often overlook and it ends up impacting the success of their Shopping Campaigns.
In our new Dashboard V2.0, we've added the Feed Quality metric that will help our customers benchmark their product feed against the industry. This will help them deep-dive and discover new opportunities to optimize their feed and in-turn improve their Shopping Ads performance.
Pricing and Discount Competitiveness:

You can now monitor price and discount competitiveness directly from the OnlineSales.ai dashboard. This will help you in quickly identifying the right price point and discounts to drive the maximum conversions without affecting your profit margins.
Who gets it?
At OnlineSales.ai we believe in spreading the love. Therefore, the new dashboard is accessible to all our customers.
See it in Action