The Inside Story: Ada Chikan Revives the Lost Art of Indian Chikankari Designs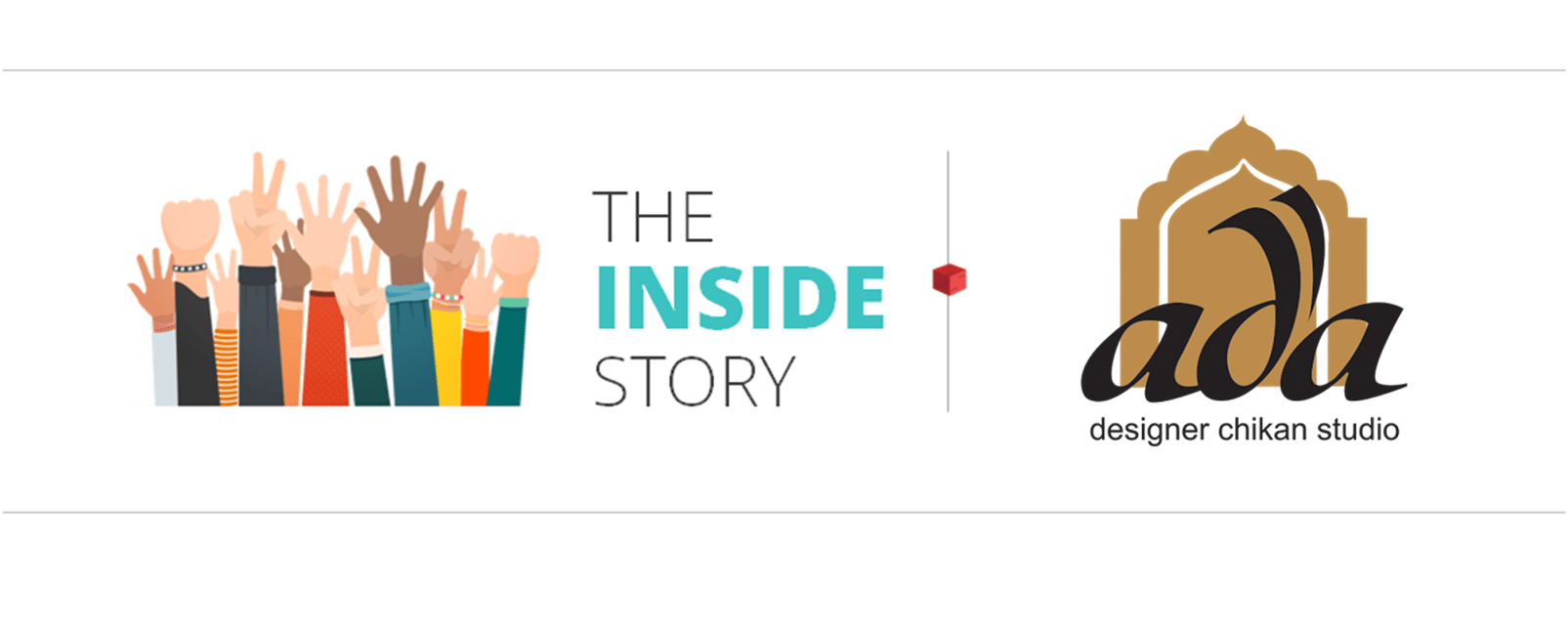 The Founder-CEO of Ada Chikan, Rhea Punjabi, speaks of her journey!
About Ada Chikan:
Ada Chikan conceptualized art of chikankari on a different, albeit traditional platform. Till the time Ada ventured into a designer wear concept, Chikan was being produced and sold on 'run of the mill' basis.
Ada brought together the finest artisans who with their nimble fingers started crafting breathtaking chikankari designs on finest fabrics which became a delightful appreciation for the cognoscente.
Online presence of Ada has opened its windows to the world not only to diversify into myriad cultures but also to educate people about this art 'chikankari' which is only made in Lucknow and nowhere else in the world.
Q: How did you conceptualise Ada Chikan? Why? What drove you to kickstart?
Rhea: My family has been the pioneer of fashion crafts of Lucknow. Lucknow chikan is a needlecraft from our city Lucknow, which is not replicated world over.
The manufacturing process and marketing strategy of this craft had been underdeveloped and was not in sync with today's world. My state (Uttar Pradesh) has a population of more than 23 crores out of which the female population is 10.75 crore.
The literacy rate of women was 52% leaving them at the mercy of the male population. The majority of the Lucknow chikankari artisans are women practicing purdah and do not move out their homes.  We at Ada, therefore facilitate these women in achieving their economic independence by using their skills efficiently.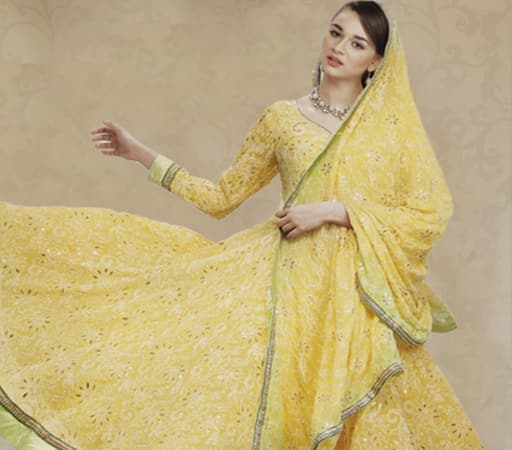 Q: The first sale. What went through your mind?
Rhea: When we made our first online sale, it was a thrilling feeling as it paved the way to a new vertical of marketing for the chikankari products and establishing it in the digital era.
This day a fire was ignited to use the digital platform to take chikankari across the globe.  
Ada Chikan continued its digital journey by encompassing all the major product verticals of chikankari. Ada Chikan has the largest online collection of Lucknow Chikan products today.
Q: Tell us about your team!
Rhea: The core team consists of a trio including my husband Mr. Vinod Punjabi heading the entire hierarchy and Mr. Haider Ali Khan who has deep understanding of the craft and is a fashion curator along with me. Ms. Sonam Singh, an NIFT graduate is proactive in production. Ms. Parul Saxena, Ms. Neha Rastogi, Ms. Shefali Dubey & Ms. Ahna Sharma are people who work for the Brand tirelessly.
Q: A typical day at Ada Chikan?
Rhea: We, at Ada, broadly have 3 Verticals of Operations:
Production

Sales & Marketing

Customer Service
On any given day, our day usually commences with each of the verticals kickstarting their job. The Production Team Headed by Mr. Khan & Ms. Sonam supervise all the minute details at every stage of Production.
The Marketing comprises of 3 Broad categories:
State of Art design studio flagship store situated at Hazratganj, Lucknow

Pop up Stores at Various domestic and international locations
The customer service team takes care of packing the orders, answering the queries incoming during the course of the day, along with uploading stock and maintaining records on the digital as well as physical stores.
Q: What sets Ada Chikan apart? What are the USPs and differentiators in such a dynamic, competitive industry?
Rhea: Ada Chikan products are purely handmade and curated since the first stage of choosing the blocks and fabrics, creating silhouettes, choosing the combination of stitches to be used in embroidery followed by adherence of QCC Norms.
Ada Chikan is also known for creating chikankari on various eco-friendly and handmade fabrics. Ada Chikan as a brand shares lot of information of chikankari to educate the consumer about the craft.
Q: Any best customer stories that motivates you and Team Ada Chikan?
Rhea: Our customers have some great things to say about us and this is what motivates us to do better. Sharing some of them here:
"The craftsmanship is exquisite, the staff helpful and knowledgeable,great ambiance, mind-boggling variety…these are just a few reasons why the store ranks high on my shopping destinations. Not to forget, Ada adds on to my ada-quotient!"
–Arti
"Awesome collection with great prices. Very elegant just how chikankari looks best. Material are very comfortable and nice to wear in summer. Prices are very affordable considering the quality of products. And the sizes are exactly the same as mentioned.
Very easy to place order through WhatsApp or website and excellent service provided to the customers. Already bought two kurtis and hope to buy more. Very pleased with purchase."
-Debaleena Sengupta
"When my friends and relatives from around India and the world ask for Chikan garments the first name that comes to my mind is Ada Chikan. And I am happy that whosoever has bought from Ada has been very satisfied . Keep up the good work ADA!"
-Simran Rachna
Q: Are there any special employment guidelines followed at Ada Chikan? Are there any special cases being adhered to?
Rhea: Empowering the purdah-nasheen women artisans by enhancing the market size and awareness of this beautiful craft has been the main focus of the Ada Chikan.
Q: Are there any other element of pride that you'd want to highlight?
Rhea: Our biggest pride lies in the fact that anyone who is not associated with Lucknow or Chikan, is always drawn towards Ada Chikan for the beauty and the exclusivity of the work. We have made some very loyal customers over the years.
Q: What are the core objectives that make Ada Chikan truly special? Give us an on-the-job humblebrag.
Rhea: The use of technology at all the stages of production to ease the manual labour and improve the quality of craft and artisans.
Today Ada Chikan supports employment of more than 6000 women artisans. Ada Chikan has been passionately pursuing to take this craft to all locations of the globe.   
It is responsible to revive and retain few stitches of the embroidery craft which were on the brink of extinction.
Empowering the purdah-nasheen women artisans by enhancing the market size and awareness of this beautiful craft has been the main focus of the Ada Chikan.
Q: What value does digital marketing with the OnlineSales.ai team and platform bring to the table to fuel a deeper, stronger growth for Ada Chikan?
Rhea: We have been working with OnlineSales.ai Team since last few months and applaud their precision in creating target-based marketing techniques.
OnlineSales.ai stands by Ada Chikan in reaching the heights it aims at, and imparting diligent performance marketing to see it through. We are encouraged by watching our clients deriving true value out of our platform and efforts, and The Inside Story celebrates just that.
Related Posts