How To Start Marketing Your Online Store with PPC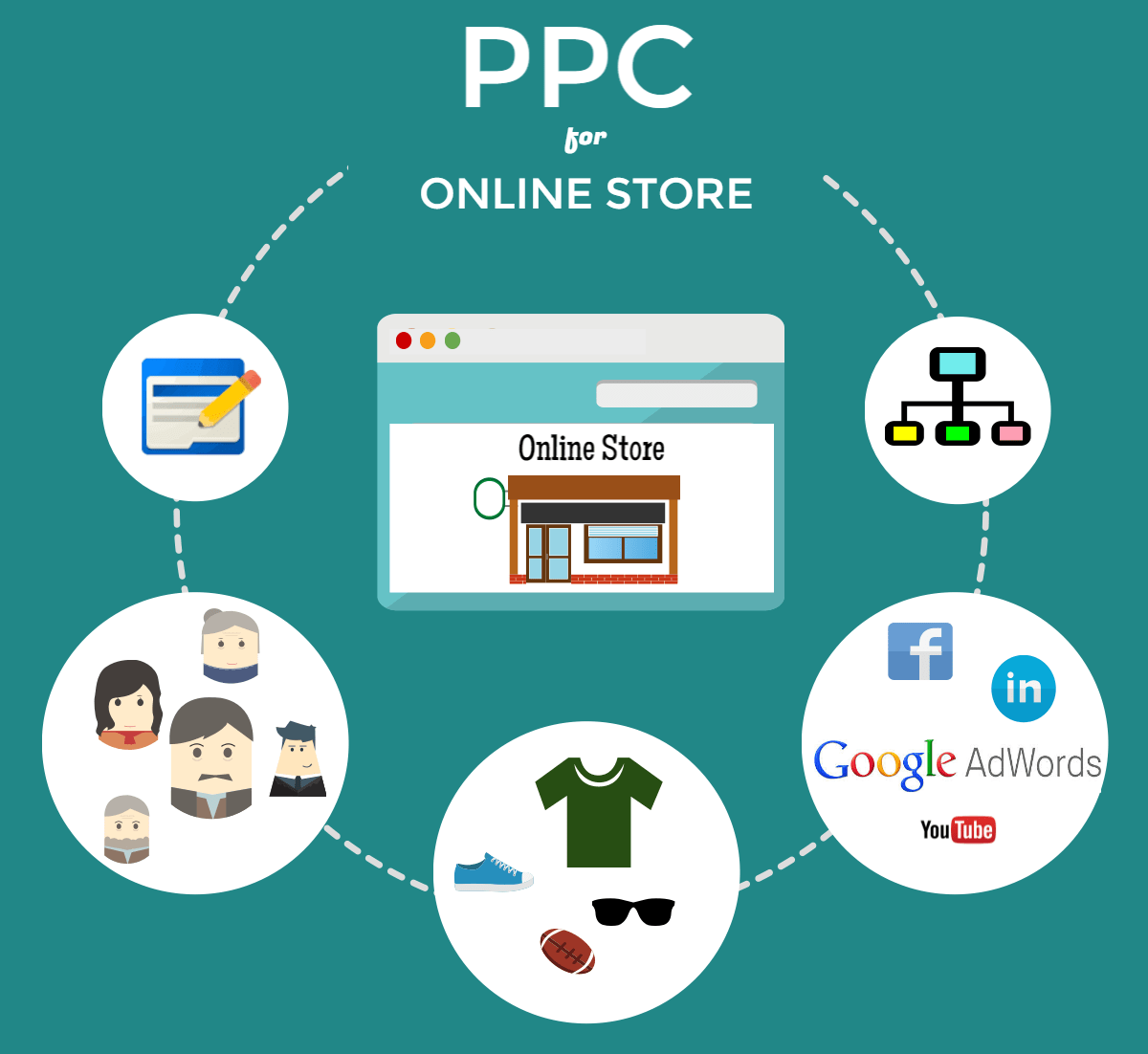 You've got your online store up and running. You've got a great product. You've got a great website. All you need is for those first few sales to start rolling in. But somehow, despite all the emails you sent out and the links on social media, visitors are few and far in between. Transactions, more so. You're looking for the best way to market your online store.
Pay-per-click marketing can be a valuable channel for new stores to turn on the faucet. It's a great way to get qualified traffic from high-intent buyers. Of course, you've heard the horror stories. Thousands of dollars spent acquiring traffic that doesn't convert. But the bottom line is: PPC done right will get you a sustainable source of traffic that is profitable. today we're here to discuss a few strategies that will get you started with PPC ads that are efficient and profitable.
1. Start Small
Most small stores that advertise online have a hard time finding success for one simple reason. They try to do too many things at once. PPC is a channel that you build up over time. And don't let anyone tell you otherwise.
Choosing the right products to market is a critical step in finding success in PPC. Choose products that will appeal to a majority of your target audience. If you already have some transaction data from other channels like email or SEO then pick up the best performing products. Start with your superstars. If you find it profitable to market these through PPC then you can start working your way through your catalogue.
2. Pick the Right Channel
Not every product performs the same on every PPC channel. Some well known products have a ready stream of customers searching for the same online. At the same time, some products are relatively unknown and require a certain amount of awareness before someone can start buying.
Decide between capturing already existing traffic and generating demand for your product. e.g. Google AdWords Search Ads are a great way for you to capitalize on already existing demand and capture users searching for your products or their alternatives. At the same time. If you have a new product which people are likely to buy impulsively then go for a more visual medium like facebook page post ads.
3. Pick the right audience
Have a clear definition for your audience before you launch your campaigns. Is your product a designer charcoal grey silk tie or is it a quirky star wars tshirt? No matter how great your product might be, it only sells if you show it to the right audience.
e.g. If you're advertising the quirky star wars tshirt through facebook ads. Make sure you target  people who are interested in comic books, science fiction movies and books and ComicCon. Chose the right age group. Most people who make purchases online are between the ages of 22-44, so make sure you break up your campaigns and only target shoppers within this age bracket.
Finally, don't forget to target the right locations. If you only ship to a few zip codes or only on the west coast, make sure those are the only locations you target.
For traditional search ads, the strategy remains the same. The only difference is that instead of facebook interests and likes you have keywords. My advice to most new advertisers is to start with high intent keywords that are far more likely to convert than broader keywords. Rather than bidding on keywords like "designer silk ties", bid on keywords that indicate a strong intent to buy e.g.  "buy silk ties online", "order silk ties online" etc. Do some thorough keyword research, pick the long tail, highly targeted keywords and launch your campaigns.
4. Write Some Killer Ads
No one knows the value of your product more than you. Make sure you communicate what makes your products awesome clearly and crisply to your audience. Write some great ads and don't forget to include price points, discounts and strong calls to action. If you're using facebook ads, choose high quality images that put your products front and center.
5. Manage Your Campaigns Actively
The most well managed PPC campaigns adapt to changes everyday. Optimize your CPC bids with changing conversion trends. Keep testing new variants of your ad copies. Add negative keywords to optimize your CTRs and check your campaign performance daily. Over time follow a strategy of launch, expand, optimize as you bring more of your catalogue under PPC marketing and you'll be sure to have a steady stream of loyal customers who keep coming back for products they love. Your products.
To know more about OnlineSales.ai Shops, write to us at hi@onlinesales.ai