New Onboarding Experience for Shopify Customers
With our new onboarding experience, Shopify customers can now onboard their store on OnlineSales.ai in under 2-minutes.
What does it Solve?
Faster and simpler onboarding experience: We've streamlined the Shopify onboarding process and have made it super intuitive.

To complete the onboarding, you just need to link your ad accounts and specify your advertising goal. That's it!
No Technical Knowledge Required: From the feedback we'd gathered from our Shopify clients, we learned that placing the OnlineSales.ai pixel on your Shopify website was a cumbersome process and often needed some technical assistance.

In the new onboarding experience, we've worked on your feedback and are extremely glad to announce that Shopify customers won't need to place the tracking code anymore.

Yes, you heard that right. The OnlineSales.ai pixel will be placed automatically during the Shopify Oauth. Hurray!

Legacy campaign management: We've made it extremely easy for you to map your existing campaigns to the OnlineSales.ai platform.

Once you've linked the ad accounts, the existing campaigns from those accounts will be automatically mapped to the OnlineSales.ai platform and you will also start receiving 1-click optimizations for those campaigns. Isn't that awesome?
How does it Work?
1. OnlineSales.ai will automatically connect to your Shopify store once you install our app from the Shopify app store.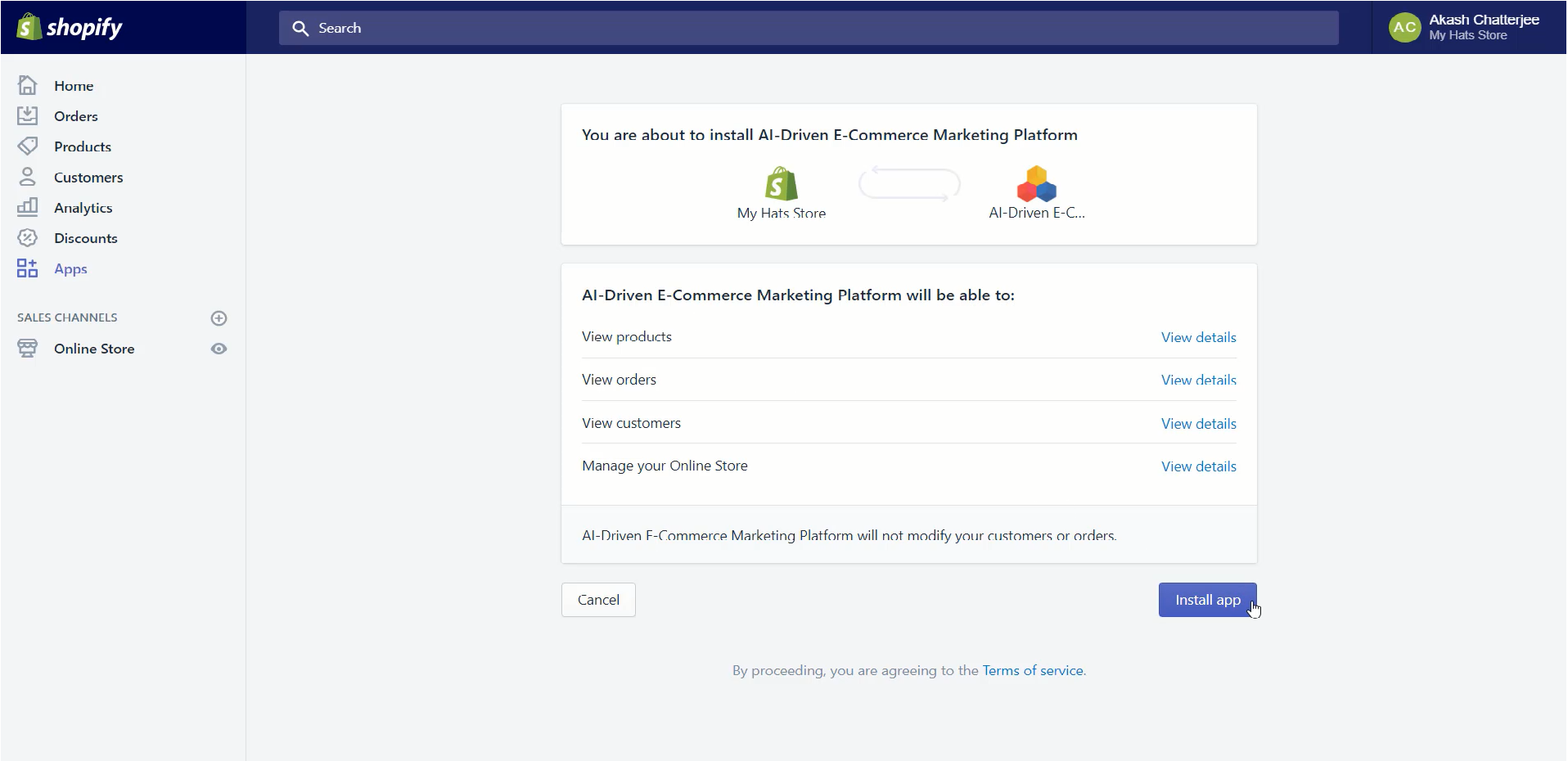 2. Once the Oauth is successful, you'll be redirected to the OnlineSales.ai platform and will be asked to link your ad accounts.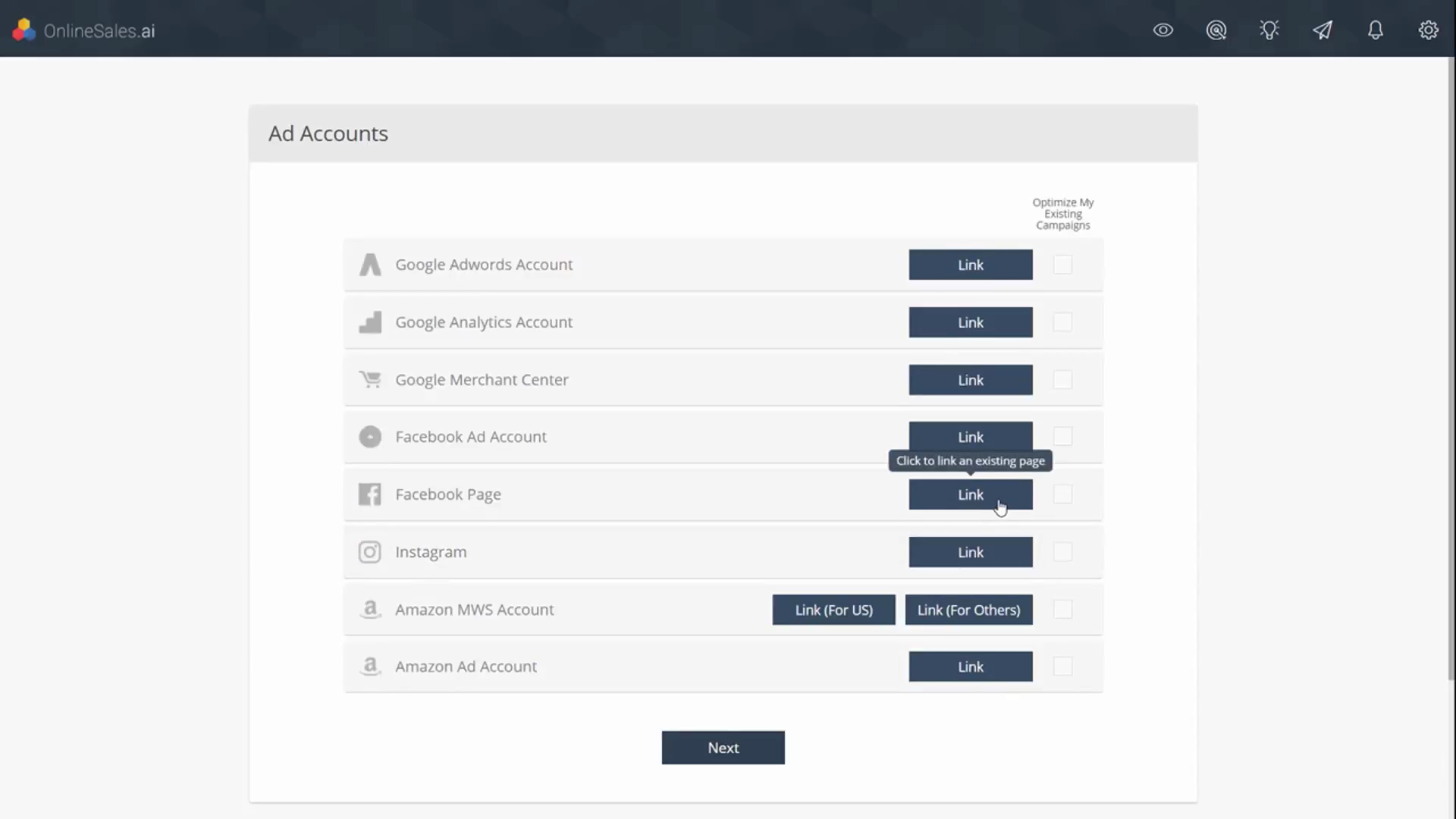 Note: If you want us to manage your existing campaigns, just select the checkbox beside the respective channel.
3. Once that is done, you can proceed to specify your advertising goal.
Choose your Geo

Enter your monthly budget

Define your objective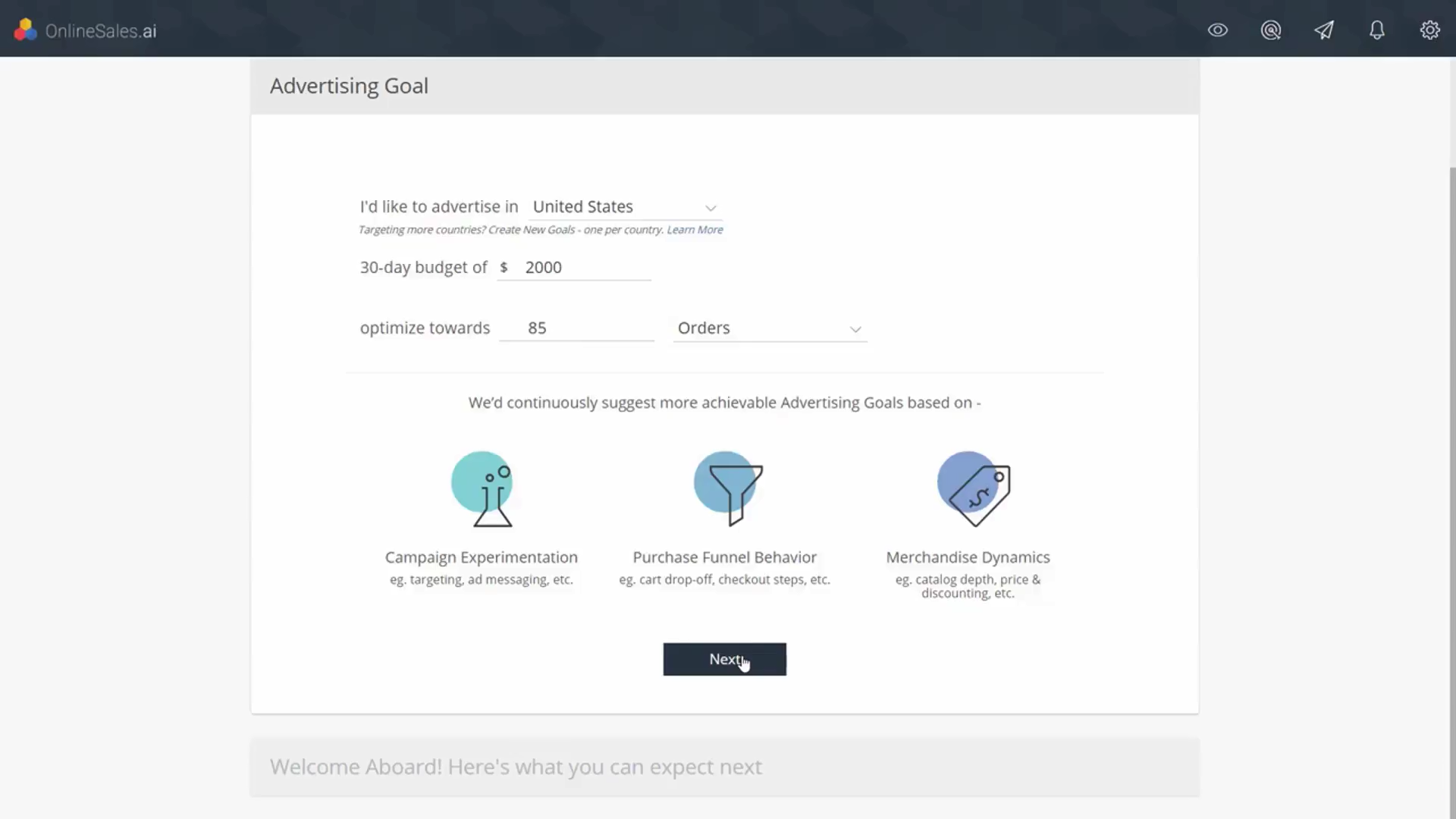 4. That's all! Your onboarding is complete. Once you click next, you'll get a snapshot of what you can expect in the next 4-weeks from OnlineSales.ai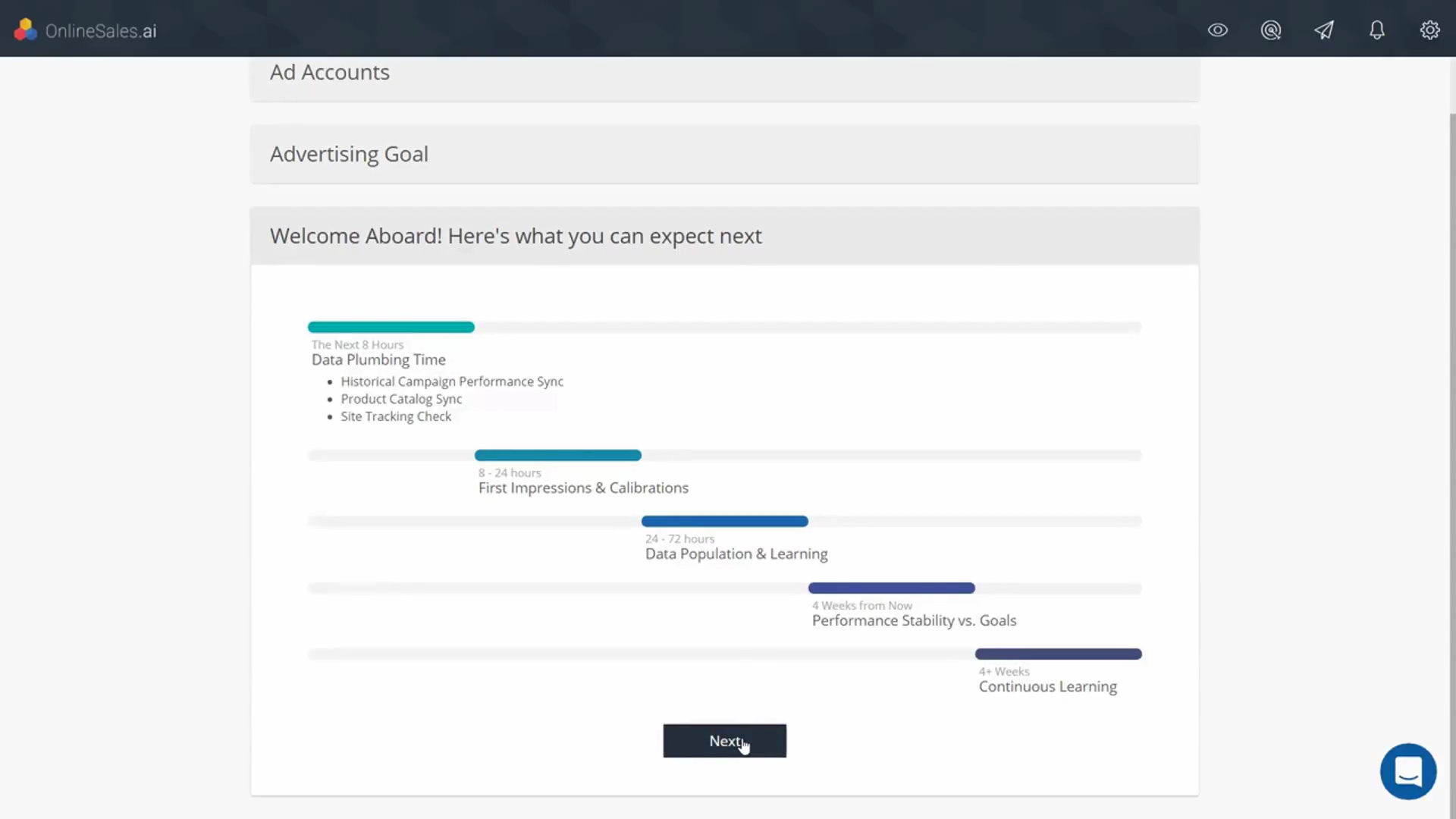 Who gets it?
For now, the new onboarding experience is for Shopify customers only. You can get our Shopify Marketing App here.
Note: We're also working towards implementing the new onboarding experience for BigCommerce customers within the next 2-weeks.
See it in action