OnlineSales.ai is now a Facebook Marketing Partner (FMP) for Technical Services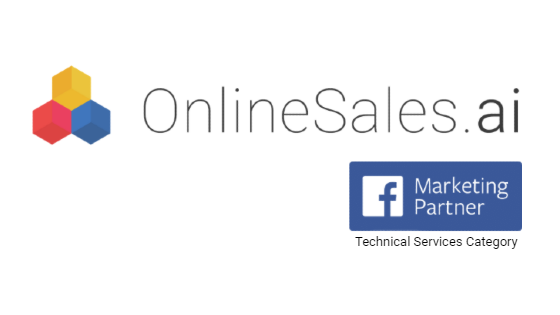 On the onset of the current pandemic and on-going surge in the digital platforms in the consumer space, digital advertising becomes the core of every brand advertising strategy. While the intent of brands to advertise on a digital partner is growing exponentially, the skill sets to ensure a seamless brand experience is yet to reach its optimal levels.
Facebook has been forefront in ensuring that the brands are nurtured and carefully guided during the entire process of Facebook advertising and Facebook Marketing Partners (FMP) is a program that is a testament to the commitment towards customer success. FMP program and its partner listing help businesses who advertise on Facebook to find FMP, who will aid in improving advertising and engagement with the customers.
Facebook ads help agencies, large brands, creators, publishers, and startups to target future customers and fans. Facebook ad tools are designed to be used for every level of expertise. However, when it comes to optimizing the campaigns and troubleshooting the ad tools, it gets a little tricky and that's where FMPs come into the picture.
OnlineSales.ai is now listed as an FMP for the Technical Services category. OnlineSales.ai had also been listed as an FMP for the Feeds Platform category past year. 
An FMP like OnlineSales.ai can help the businesses using Facebook get the best out of Facebook Ads. For instance, a poor Pixel set-up yields misleading data on conversions. This could further result in improper marketing decisions on optimizing the ad delivery and building custom audiences. OnlineSales.ai's dedicated team of Facebook-certified developers can help an advertiser or a marketer struggling with poorly installed Facebook Pixel and optimize the campaigns. 
Apart from Pixel audits and fixes, OnlineSales.ai's technical services include:
Catalogue optimization

for use in dynamic ads

Dynamic ads

campaign management and optimization

Manual Advanced Matching

to increase attributed conversions and custom audience size, and decrease the cost per conversion

Signals health

optimization to show people relevant ads and create a better customer experience
The team at OnlineSales.ai has a remarkable edge and expertise in the management of Facebook ad tools with the vast experience of administering thousands of ad campaigns with clients like Sendo, Haravan, Souq, Paytm Mall, Konga, BliBli, etc. 
OnlineSales.ai continues to be focused on helping businesses and other entities around the world and across the verticals run and manage healthy, data-driven campaigns. The team of passionate developers helps advertisers recognize the true ROI of their campaigns and enables them to make smart marketing decisions.