OnlineSales.ai is an official Facebook Marketing Partner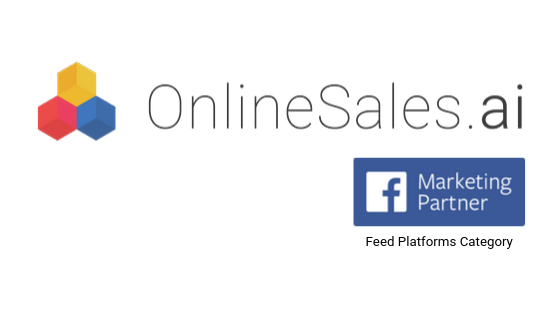 OnlineSales.ai recently made its way to the elite list of Facebook Marketing Partners, sharing the space with marketing specialists from all parts of the world. A result of laser-focus on providing the clients with a superior and simplified online advertising experience, OnlineSales.ai's addition to the special list is a validation of its superlative service and skills.
The three-year-old organization has been recognized as a Facebook Marketing Partner for the 'Feed Platforms' category. The category is dedicated to the marketing specialists capable of creating product catalogs for the advertisers to be used in ad products, Facebook Marketplace and shopping on Instagram.
OnlineSales.ai App Suite powers global online stores and marketplaces helping brands and sellers promote their product line-up on the most popular advertising channels of Facebook, Instagram, Facebook Audience Network, Google, Amazon, and Bing. Advertising becomes effortless with OnlineSales.ai because of its AI-driven approach to ad-campaign planning, creation, delivery, measurement, and optimization.
OnlineSales.ai's recognition as a Facebook Marketing Partner comes from its core values of maximum customer satisfaction. OS.ai Feed Management is no exception to this perennial drive at OnlineSales.ai.
The Suite syncs product-feeds with the running campaigns in almost-real-time, leaving no space for loss of revenue because of stock issues, incorrect product prices, etc. Ad creatives get updated with the product feed changes through Creative Refresh Optimizations. Similarly, the Facebook catalog gets auto-updated with any changes made in the product feed. This results in simple, error-free feed syncs and better returns on ad spends for the advertisers.
What makes OnlineSales.ai more exciting is the Artificial Intelligence technology fuelling its marketing engine. An example of this is the effortless optimization of the campaigns. Suggestions related to budget optimization, keyword optimization, etc. for ongoing campaigns are shown to the advertisers. Accepting these suggestions (through 1-clicks) directly leads to the overall optimization of the campaigns. As a result, advertisers end up saving a lot of time and are able to achieve much higher productivity. 
The best part is advertisers can run campaigns successfully without any detailed understanding of digital marketing. They can thus, focus on their core businesses with the marketing activities being taken care of. 
OnlineSales.ai is on its unique journey of innovating intelligent performance marketing solutions to advertisers worldwide. Its inclusion as an official Facebook Marketing Partner is a welcome milestone among many to come.