OnlineSales.ai Launches RevX – a Monetization Platform for E-Commerce Marketplaces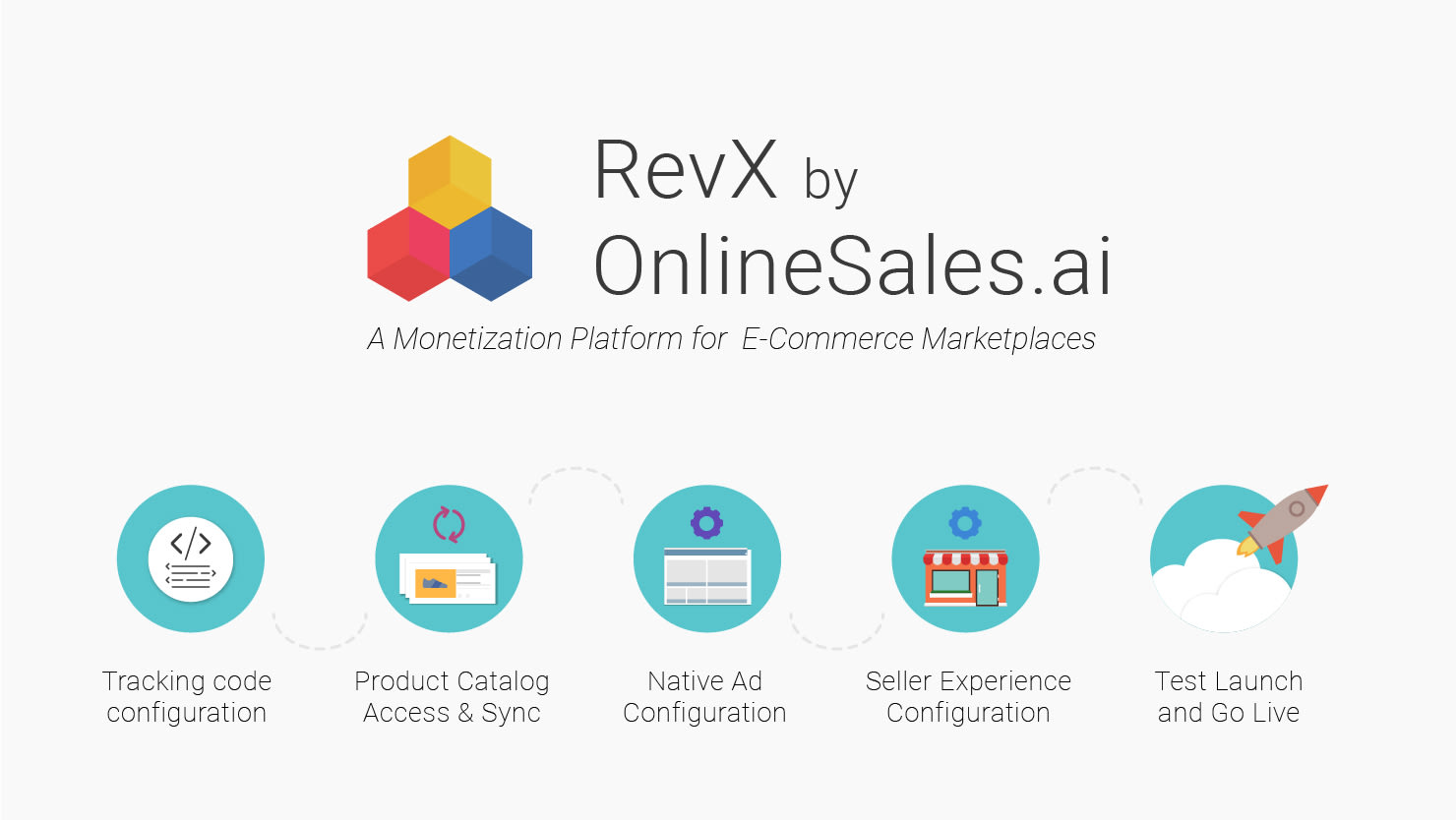 OnlineSales.ai has launched RevX, a Monetization Platform for E-Commerce Marketplaces. RevX enables E-Commerce Marketplaces to amplify monetization across its ecosystem – from its web and app inventory to Seller revenues.  With RevX, Marketplaces can offer a natively integrated Product Ads solution to its Sellers at scale.
RevX is a win-win for all stakeholders in the ecosystem:
Shoppers see intelligent product recommendations on the marketplace

Sellers can invest & amplify their Sales on the marketplace, and

The marketplace gains more loyal Sellers & uplifts the bottom-line immediately.  
Sendo.vn, part of the FPT Corporation and Vietnam's leading E-Commerce Marketplace, integrated RevX in March 2017. Hundreds of Sendo's Sellers are already enjoying the power of RevX in Vietnamese and boosting their revenues daily.
Mr. Tran Hai Linh, CEO of Sendo.vn speaks of the association, "RevX has proven to be a turnkey solution as promised. The data science-powered optimizers keep watch on our yields and Seller ROI 24/7. I am amazed to see that RevX has managed to achieve this while besting our performance benchmarks consistently."
RevX works across geographies, languages, currencies and can be implemented within 4 weeks. The solution is scalable to handle thousands of Sellers on the marketplace, thanks to self-serve onboarding, payment gateway integration, real-time yield optimizing algorithms and seller-facing interface for reports, campaign management & budget top-ups.
Ashish Mehta, CEO of OnlineSales.ai added, "Within a few months, we've seen several E-Commerce Marketplaces enabling hundreds of Sellers garner higher revenues than ever before. And the beautiful part is – any marketplace can leverage RevX's plug-n-play solution with very minimal tech effort and go live in 4 weeks flat! We are super excited to see the early traction with RevX and have an amazing roadmap to further our product suite for these Marketplaces in coming months."
Several popular E-Commerce marketplaces across South East Asia & Middle East are already on RevX, it now aims at expanding its presence in Europe & Latin America.
About OnlineSales.ai
OnlineSales.ai, founded by ex-Amazonians, is an E-Commerce marketing & data analytics platform. It's an AI-led platform for Retailers & E-Commerce Marketplaces globally that converges acquisition & retention marketing along with data-led applications on a single platform. Launched in 2016, it already services 100s of E-Commerce businesses globally.
Related Posts