OnlineSales.ai Wins Google APAC Award for Shopping Innovation!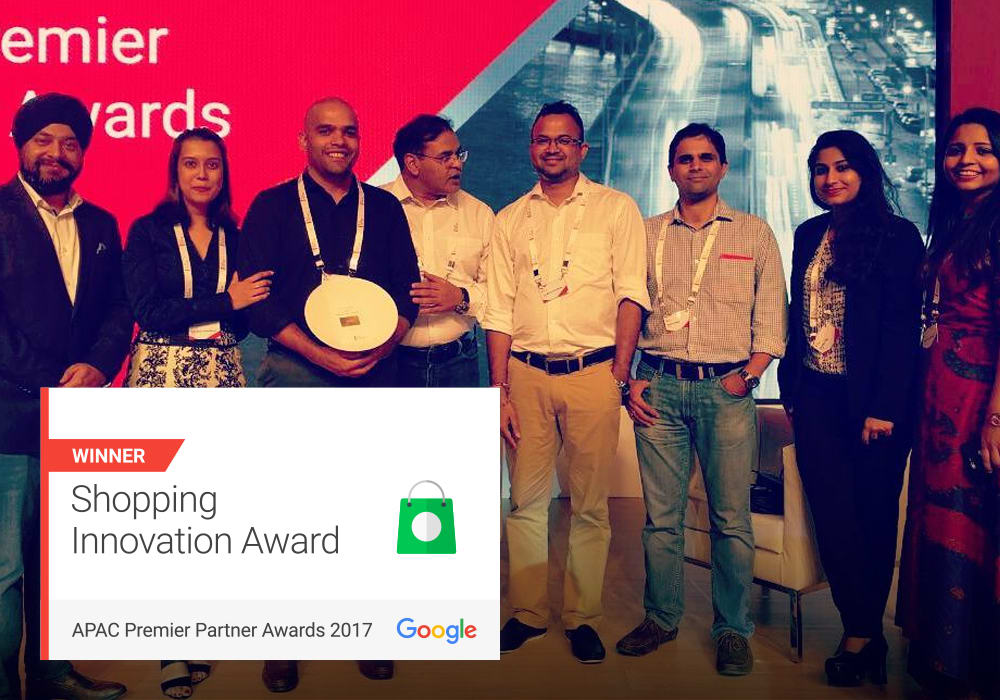 OnlineSales.ai, a leader in exceptional digital performance marketing automation and optimisation, is the winner of the Shopping Innovation Award at Google Premier Partner Awards 2017, India.
The Premier Partner Awards program, which launched globally this year, is designed to reward and recognize top-performing Premier Google Partners for their contributions to digital marketing, product innovation and client growth in 6 categories: Search, Display, Mobile, Shopping, Video and Growing Businesses Online. Over 300 companies entered the competition in Asia-Pacific.

"We are thrilled to receive this award," said Ashish Mehta, CEO of Sokrati & OnlineSales.ai. "Sokrati has been a Premier Google Partner since 2015. As part of the program, we benefit from Google's dedicated resources for account management, technical support and product and industry expertise that allows us to deliver great service and stronger performance for our clients."
Sokrati's SaaS platform OnlineSales.ai, which offers performance marketing automation to E-Commerce marketers across the globe, based its award submission around a recent campaign it created for one of its clients, PipaBella. PipaBella was looking to boost transactions and scale, and turned to OnlineSales.ai for help.
Sokrati's artificial intelligence-driven platform OnlineSales.ai scaled PipaBella with a three-pronged AdWords and Shopping Ads strategy on a limited budget, and achieved double the transactions at 40% lesser CPL within the first three months. The leads received via AdWords and Shopping Ads campaigns were twice more than from any other channel, while the revenue brought in from the Google leads were significantly higher, with the cost of acquisition being half, compared to the other employed channels.
"We effectively leveraged Sokrati's OnlineSales.ai to meet our goal of growing new acquisitions and repeat buyers with limited investments, while maintaining a high AOV. They've already over-delivered on our goals, something we have not witnessed while working with other partner agencies." – Shuchi Pandya, CEO, PipaBella.

"It's been exciting to see the submissions from digital marketing leaders across the India region. We're delighted to celebrate the Premier Google Partners who have made it to the winner list for Awards," said Sam Singh, Director – India Agencies, Google India.
Sokrati is part of a select group of digital specialists called Premier Google Partners. This is a program set up by Google specifically to help small– to medium–sized businesses (SMBs) get online and find new customers.
Related Posts