Persona Based Keywords for Online Shopping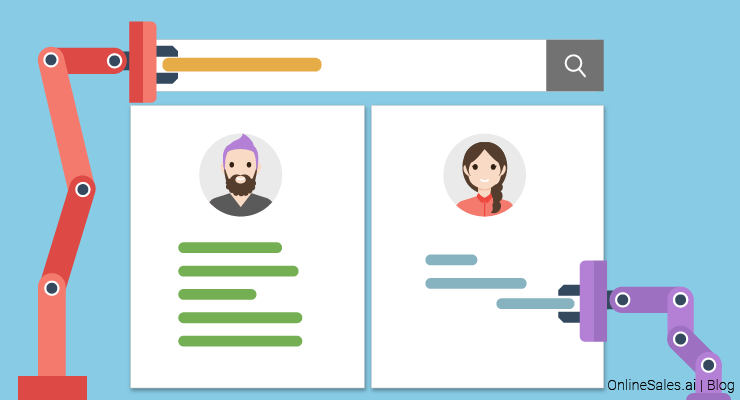 Search Marketers devote hours of research and study when determining keyword sets for new campaigns. Several "ideal" keyword grouping structures exist, each advocating a deeper level of segregation or, as we call it at OnlineSales.ai, "fine-graining". Today we talk about keyword grouping based on user intent or Personas.
What are Personas?
Picture your average online shopper. Between the ages of 25-40, disposable income, high awareness about branded products? If you thought thats where the profile ended, you're wrong.
Different online shoppers have different personalities, needs and wants. The 25 Year old young professional with a low level job wants to realise his aspirations on a budget. The busy 30 year old professional with the cushy banking job has no time for comparison shopping and the first time 40 year old online shopper is still experimenting and not sure about his intent to buy online.
The beauty of Search Engine Marketing means that each search query contains in it the users intent allowing us to bucket him/her into these personas. Based on our learning we were able to identify these 6 different types of online shoppers.
| | | |
| --- | --- | --- |
| Persona | Persona Description | Keyword Prefixes/Qualifiers |
| Online Shopper | A user who has made up her mind to buy the item only through the online space | "buy online", "online", "online shopping" |
| Ready-to-buy | A user who has decided to purchase a particular product | "buy", "purchase", "order" |
| Deal Hunter | A user who is looking for a good deal/discount on the product she is interested to purchase | "deals", "discounts", "offers", "clearance sale" |
| The Price is Right | A user who has a specific pricing range in mind for the product she wants to buy | "price of", "lowest price", "cheapest" |
| Meticulous | A user who will not purchase a product unless she has done enough research(features, pricing, product reviews,etc) on all the options available | "best", "quality", "compare" |
| Particular | A user who is searching for a particular attribute that describes the kind of product she would like to purchase | "trendy", "fashionable", "reliable" |
(To learn more about the personas that suit your business, you can contact us here)
Now you have your keywords grouped the way you like them. However, this is of no use if we don't map the right person to the right message. That is, the ad copies for these keyword groups should reflect the intent of the persona being targeted. For example:
Persona

Keyword

Ad Message

Online Shopper

(Has made up her mind about the product she wants to buy)

"buy acme mobiles online"

The Price Is Right

(May buy if she finds the Right Price. Should be shown the price upfront)

"acme mobiles lowest prices"
Thus, by properly identifying your target persona and grouping your keywords according to the persona, it becomes easier to compose messages appealing to them. This also helps you in evaluating which personas are more beneficial to your business in the long run.
What do you think about this form of keyword structuring? Do let us know in the comments section.