OnlineSales.ai Pricing Update: Everything You Need To Know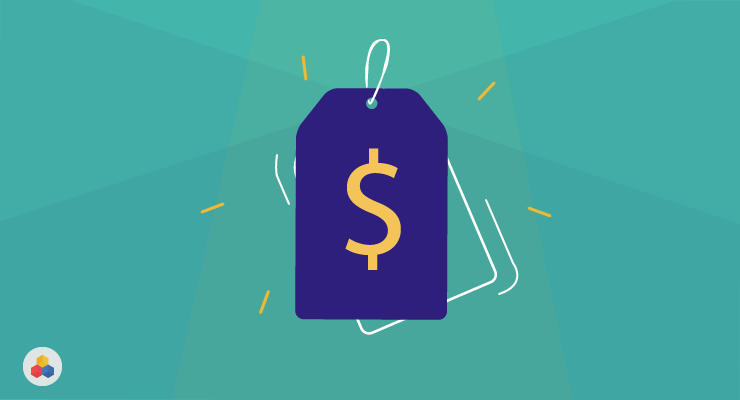 At OnlineSales.ai, creating a customer-first product is a marathon, not a sprint. Our product strategy is simple: we listen to our customers and only build features that they need to succeed.
This approach helps us develop better features that are easy to use while still keeping our prices competitive.
In fact, we've been able to add more than 15 new features over the past year.
Besides launching 15 major features, we made significant improvements to our infrastructure, improving the platform speed by 50%.
We never stopped building features that you need
For those of you who have been with us over the past few years, you've seen our product growth firsthand. We started as an easier way to create ad campaigns, and each year we've added new powerful features since then.
While there were numerous enhancements we did last year, here are some of the major features we released in 2018:
Track Your Store's Overall Health with the Hygiene Dashboard
This feature is a first of its kind in the ad-tech industry. It enabled you to track and fix all the critical issues related to your store's performance, product feed, funnel tracking and profile from a single place. Learn more about this feature.
Dynamically Retarget Your Shoppers with Responsive Display Ads:
We added the ability to create and optimize Responsive Display Ads with Dynamic Remarketing directly from the OnlineSales.ai platform. 😎
Responsive Display ads can fit in just about any ad space, and can be easily created and edited. These ads drastically increase the reach of your Google Display Campaigns. Learn more about this feature.
Fix Your Product Feed Issues With Our All New Product Feed Mapper
We understand the pain that comes along with your products getting disapproved on Google and therefore we worked on a solution that will help you fix all your product feed issues.
With this feature you could auto-correct all your product feed issues on our platform with 1-Click. Learn more about this feature.
Identify New Opportunities with Our Uber Dashboard
We introduced our all new Dashboard V2.0 that gave you smart actionable insights like: quick performance overview of all your channels, popular products and categories, top performing search ad, how you benchmark against the industry and more. Learn more about the uber dashboard.
Create Your Ad Campaigns in 60 seconds with Our Goals Launcher
If you've ever used Google Ads or Facebook Ads you know how cumbersome it is to launch a campaign, let alone launch multiple of them.
With our new Goals Launcher you were able to go live with multiple campaigns in literally 60 seconds. We needed just need 1 input from you. What's that? Your advertising Goal i.e visits, transactions or revenue. That's it! Learn more.
Avoid Creative Fatigue with our Ad Refresh Optimizer
With this new optimizer you can now avoid ad creative fatigue (over exposure of an ad to the same set of users) by intelligently rotating different products, images and messaging – thereby increasing CTR's by at least 30%.
Boost Poorly Performing Ad Campaigns with just 1-click.
With this new optimizer, OnlineSales.ai intelligently identified opportunities for you to relaunch campaigns which were draining your ad spend. All the prerequisites of launching a new optimized campaign could be acted with just one click.
Why the new pricing plans?
Our team works very hard balancing the operational and technical needs of the business with a clear focus on customer satisfaction.
As 2019 approaches, we've reached an inflection point where a pricing update is necessary to maintain our long-term investment in making OnlineSales.ai the most powerful, user-friendly and intelligent E-commerce marketing solution for you.
As our prices change and new features are added, we want to make sure that you are aware of the upcoming changes.
With that being said, these are our new pricing plans:
You can learn more about our pricing plans here.
Introducing Our New Premium Services
We are excited to announce 6 premium services that our customers requested in the past that will now become a reality starting January 2019.
Ad Creative Suite, Advanced Product Feed Optimizer, Custom Reporting, Tech Support, Phone Support, Performance & Strategy Consulting are separate services that you can add to your plan for a small additional cost.
You can learn more about our premium services here.
Maximizing value for our current & future customers
Our customers will always be at the center of our decision making. We are committed to investing our time and resources in the new product features and capabilities that will help you develop world-class Advertising for your store.
Who's affected by this change?
Since all these new features will be available for new and existing customers alike, we think it's only fair that the pricing update will be applicable to all.
Plan on making a change?
If you are still thinking of making a change, we would like to help you transition to your marketing service of choice.
We really hope that the value that we have created over the past few months exceeds the cost of the service. However, if for some reason you feel that these extra benefits don't justify the price increase for you – please email us on hi@onlinesales.ai or hit us up on chat, and maybe we can work something out.