Product Updates: September 2018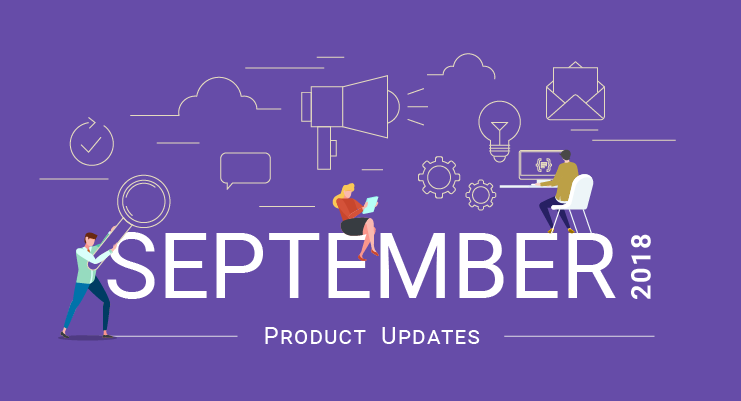 In September, we've worked towards simplifying the onboarding experience for BigCommerce customers and have improved the UX for OnlineSales.ai's Settings panel to provide our users with better control and transparency.
New Onboarding Experience for BigCommerce
BigCommerce customers can now onboard their store on OnlineSales.ai in under 90 seconds. We've streamlined the entire onboarding experience have made it super intuitive.
To complete the onboarding, you just need to link your ad accounts and specify your advertising goal. That's it!
No Technical Knowledge Required: From the feedback we'd gathered from our BigCommerce clients, we learned that placing the OnlineSales.ai pixel on your BigCommerce website was a cumbersome process and often needed some technical assistance.
In the new onboarding experience, we've worked on your feedback and are extremely glad to announce that BigCommerce customers won't need to place the tracking code anymore.
Yes, you heard that right. The OnlineSales.ai pixel will be placed automatically during the BigCommerce Oauth. Hurray!
Introducing the New and Improved Settings Panel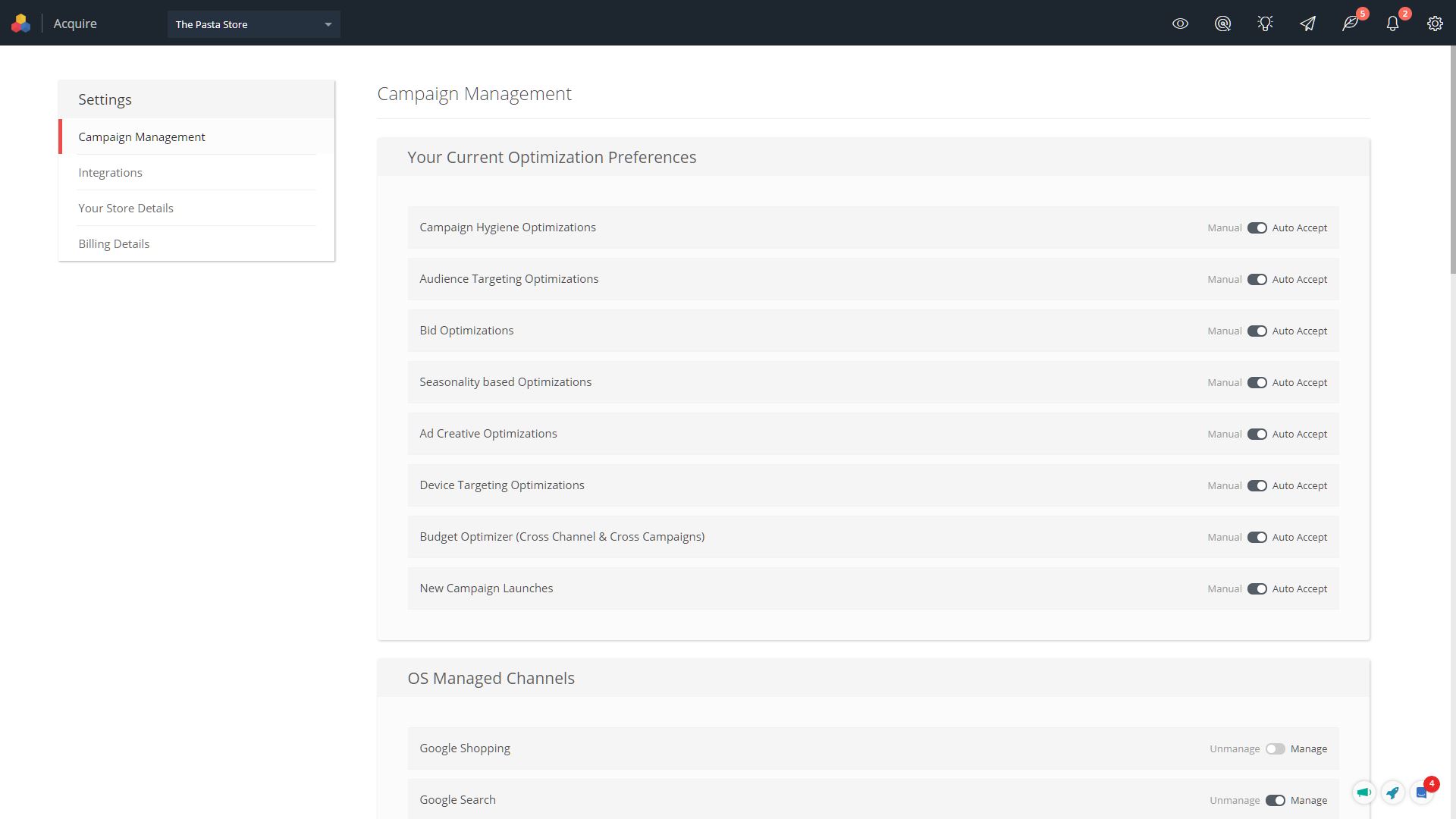 We've improved the UX of our settings panel, which means you can now find what you're looking for – quickly and easily. We've also added a lot of new options to provide you with more control and transparency.
You can use this tab to define your campaign management preferences.
Optimization Preferences: You can now select which optimizations you want us to automatically accept and which optimizations you will manually review.
Channels Managed by OS: We've added an easy toggle functionality that will allow you to decide which advertising channels you want OnlineSales.ai to manage.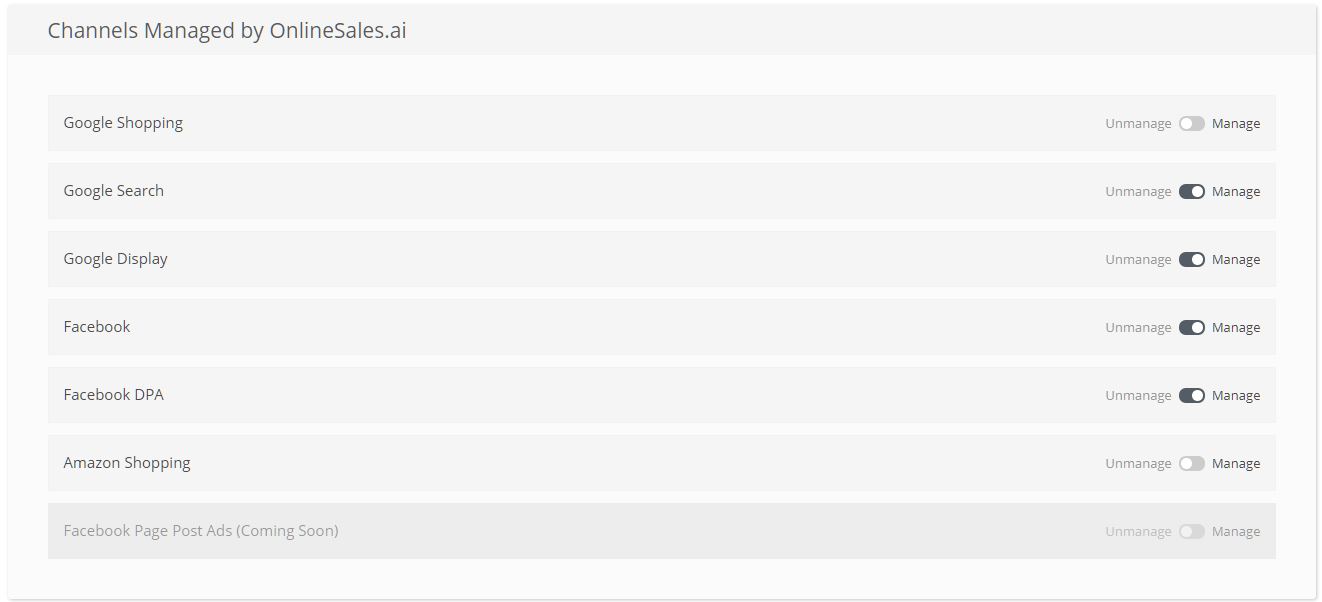 Preferred Source of Reporting: You can choose to view the data reported by OnlineSales.ai's pixel or by vendors i.e. Google, Facebook and Amazon.

These settings are only applicable to customers using our email marketing tool.
Creative and Brand Guide: You can specify the logo, header color, button color and button text color to be used in the emails here.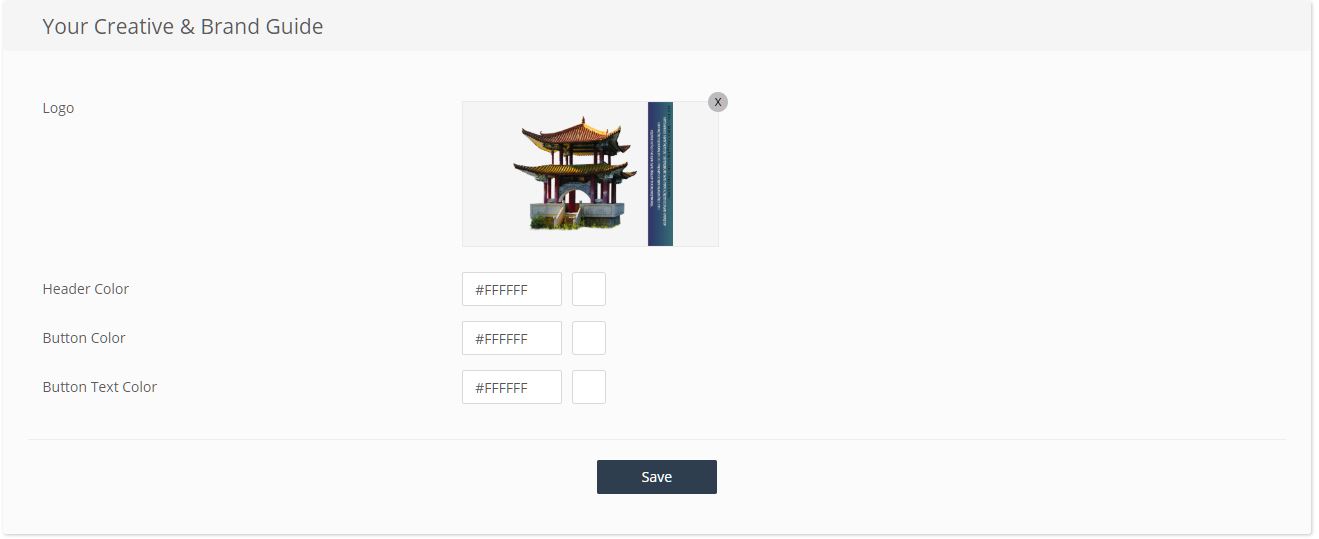 Creative Email Template: You can enter the content and the URL of the social channels you want us to include in the email footer.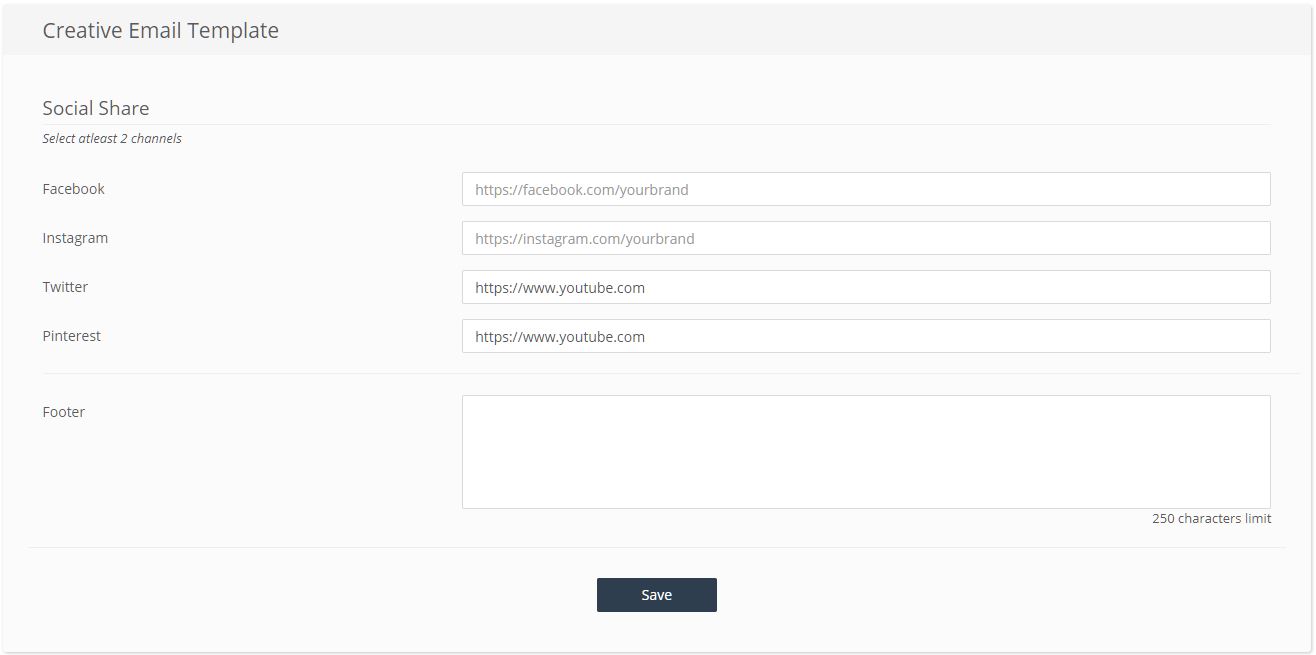 Creative Email Verification: You can configure your email preferences in this section like sender email, sender name, daily and weekly email frequency.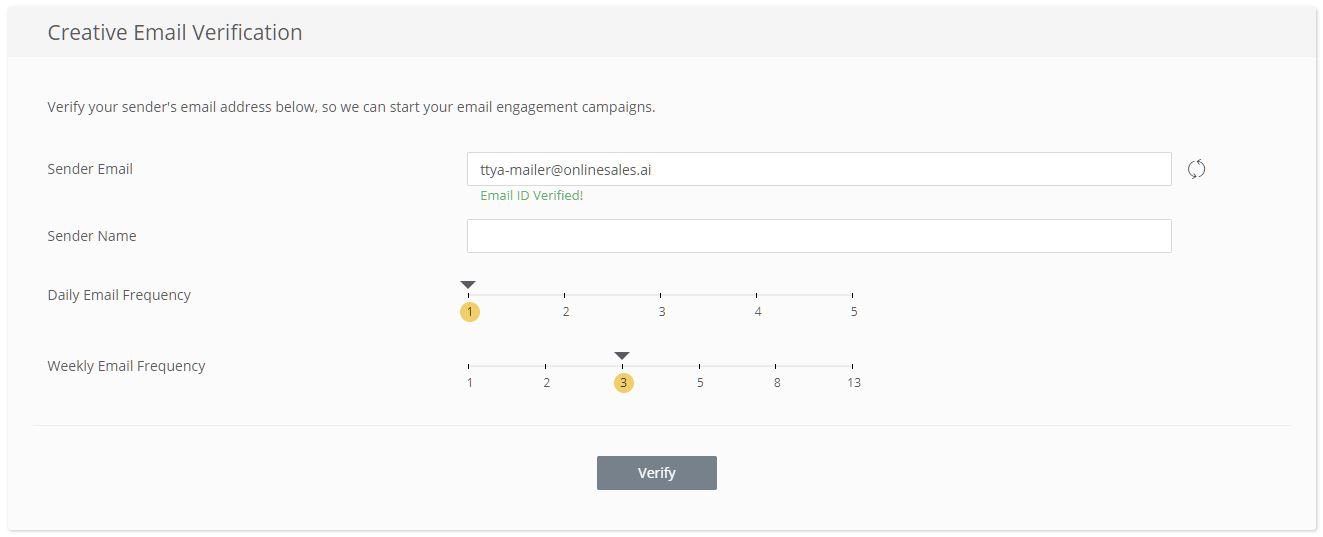 This tab houses all the settings that are necessary for your OnlineSales.ai account to function properly. Please ensure that these settings are properly configured.
Ad Account Access: You can use this section to manage to link or unlink your Google, Facebook and Amazon ad accounts.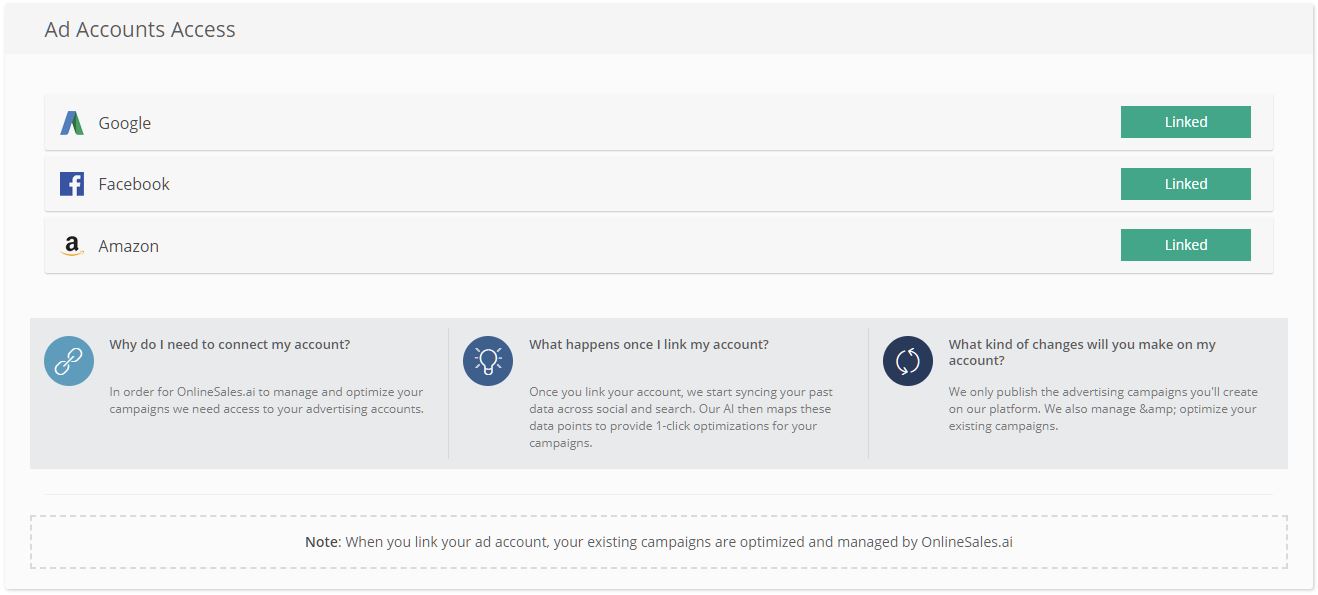 Tracking Code Details: Users on a custom platform can follow the details mentioned here to configure the OnlineSales.ai tracking pixel.

Product Catalog Sync: You can configure how you wish to share your product feed with us here. We currently support FTP and HTTP methods. For Shopify and BigCommerce merchants the product feed will be synced automatically.
Product Feed Mapper: You can use our Product Feed Mapper to map the columns in your product feed to OnlineSales.ai system and also fix any product feed related issues with 1-click.
We've also added the functionality for you to manually trigger a product feed sync.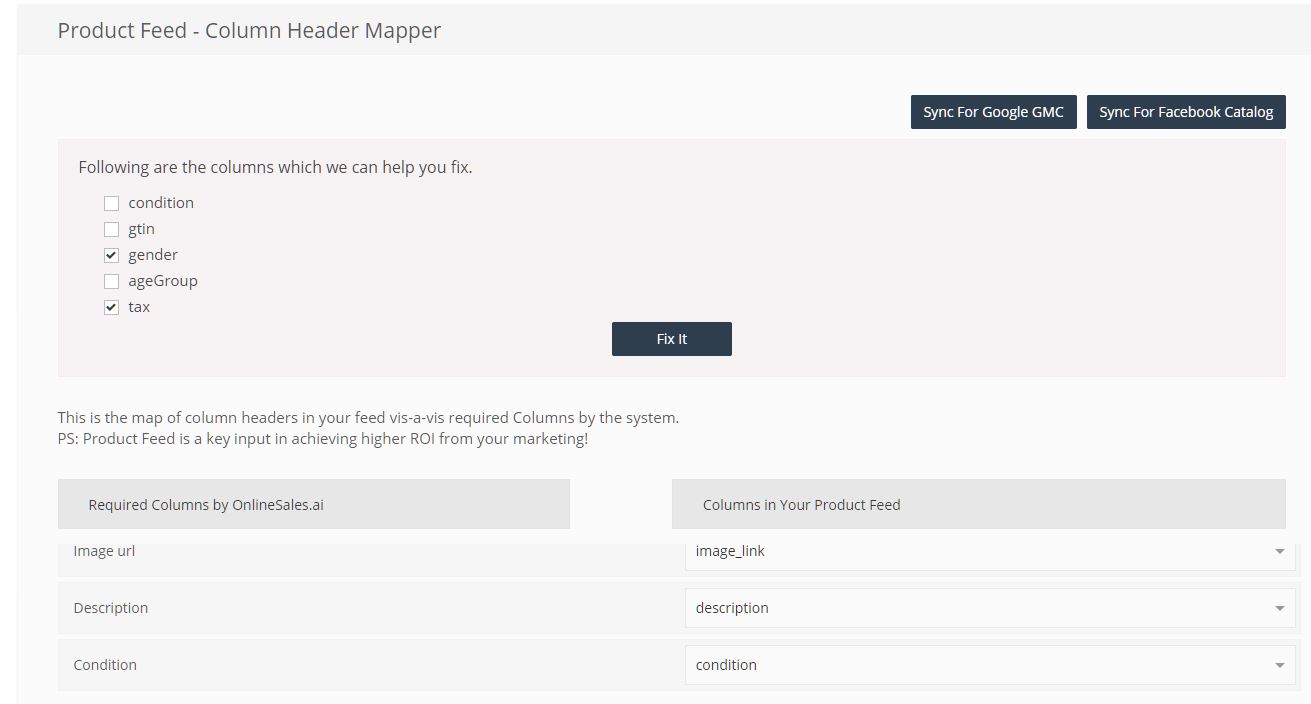 Note: OnlineSales.ai syncs your product feed every 24 hours.
Feed Sync Log: You can use this section to check when your Google and Facebook product feed was last synced and scheduled time for the next sync.

Product Feed Summary: This section gives you a quick summary at an overall level of your in and out of stock products.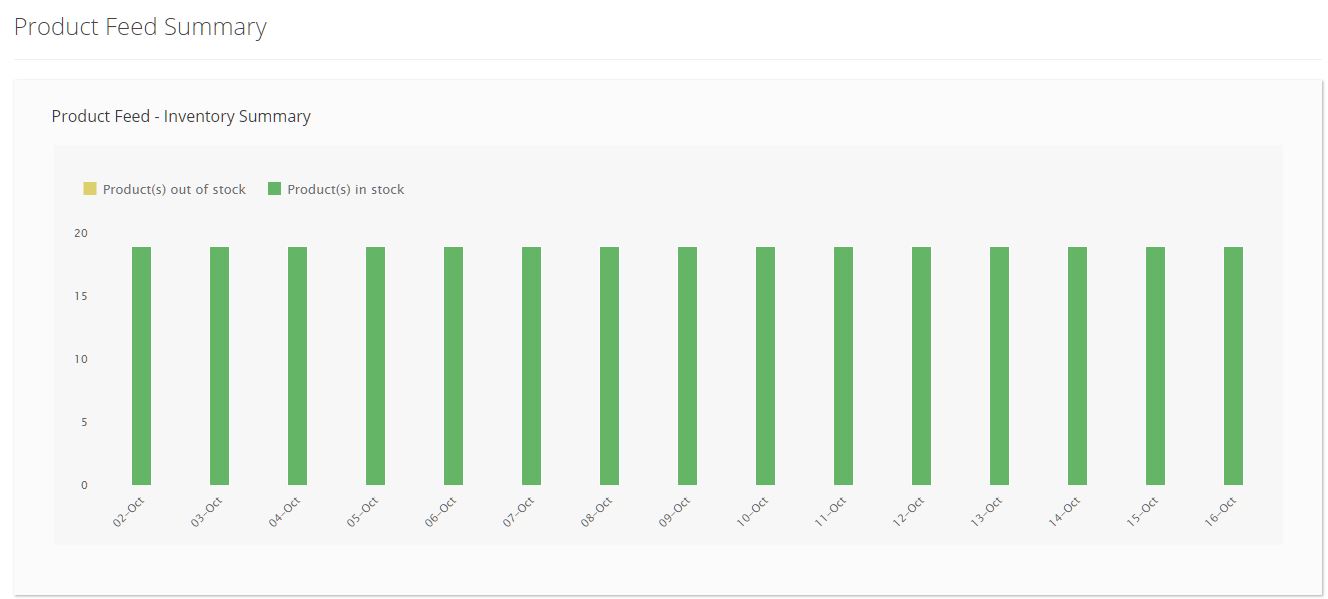 This tab will help OnlineSales.ai understand your business better.
Store Details: Using this section, you can keep us updated on your latest logo, communication email, search URL template and your advertising category.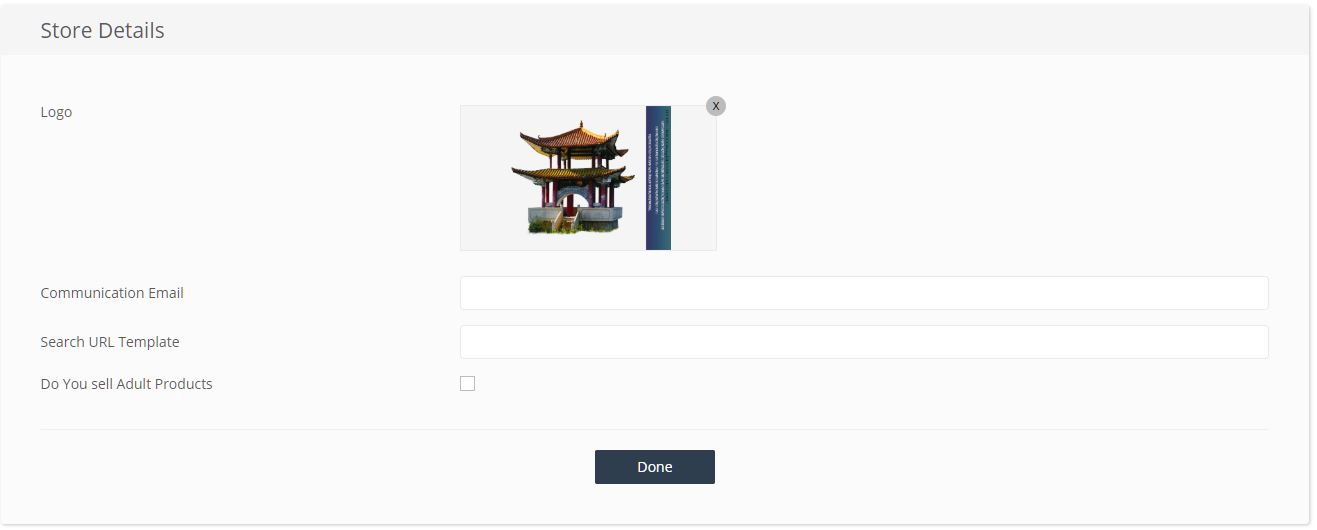 Help Us Understand Your Business Better: This section will allow us to better understand your brand guidelines, value proposition and target audience.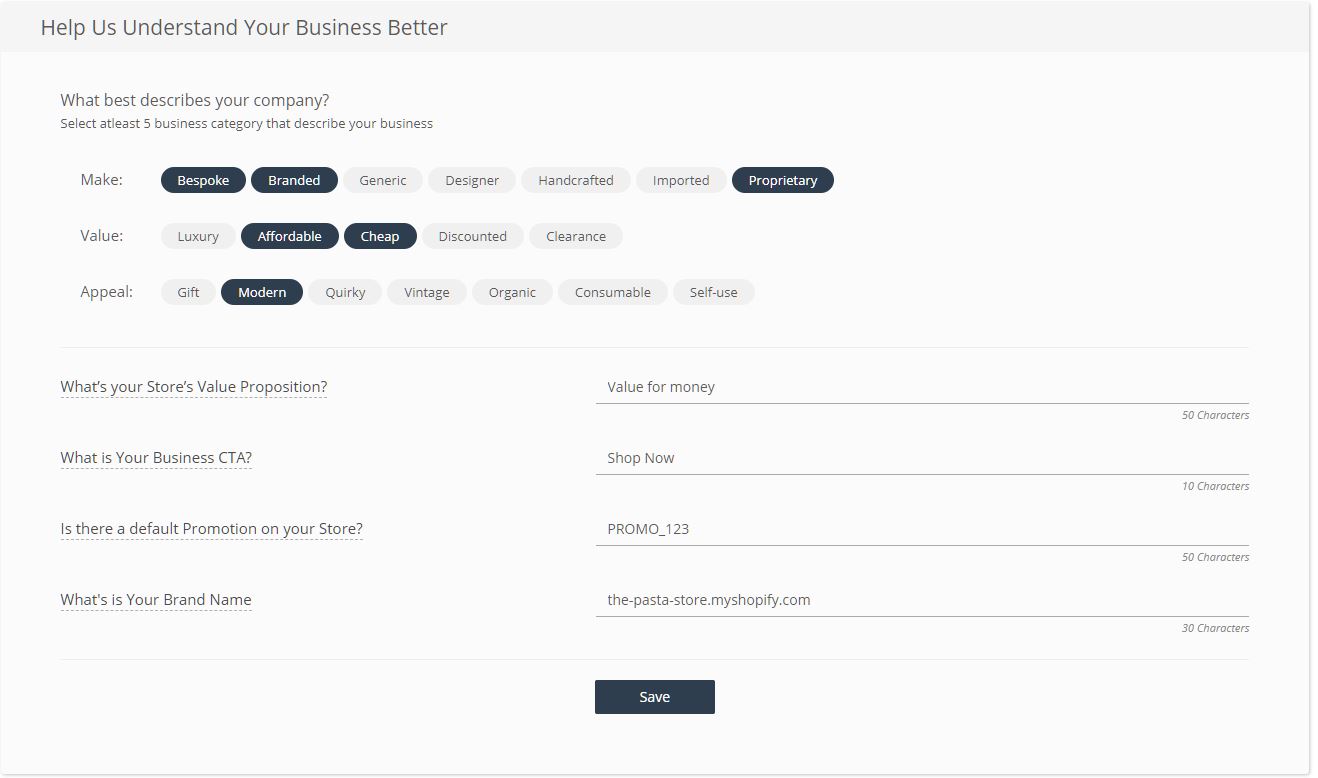 User List: You can use this section to manage the access levels of users associated with your store's OnlineSales.ai account.

You can use this tab to manage your subscriptions, view your past invoices and track the balance of your current OS credits.