Most Recommended Branding Activities on Facebook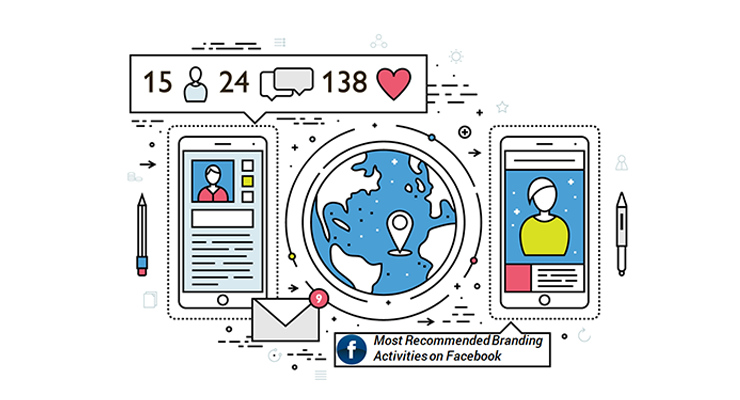 I am sure you must have heard the famous saying – 'Your brand is what other people say about you when you are not around'.
I think that one statement pretty much sums the answer to the question "Why branding is important?"
As a quick example, Amul as a brand would not have been so exorbitantly famous without the little girl mascot and the perfect catch phrases they use for contemporary events.
In today's world, where we literally eat, sleep and pray Internet, social media contributes a great deal when it comes to branding or uplifting a brand's image.  
The next big question will obviously be "How can we leverage the different social media platforms for branding" and that is exactly what the focus of this read would be.
For any vertical be it E-Commerce, Jewelry, Food etc. trust is one of the major factors that come into play when we are urging people to buy from the website. Hence in order to build that trust, we need to make sure that there is enough brand awareness among people. More so if you are relatively new to the online world, be prepared to face tough competition from players who have been in the market for a very long time. In a nutshell, you need to make sure your brand has a strong online presence. 
Here are some recommended features on Facebook that could help you build brand awareness:
Canvas Ads
Facebook has introduced a new ad format named as the Canvas Ads – these ads look like normal PPLA (Page Post Link Ad), but when clicked they open as a detailed story of sorts and occupy the entire screen. 
With Canvas, you have complete creative control to achieve any objective like telling your brand story, promoting a new movie and showcasing your products.
Since the creatives take up the entire space of the screen there is more product visibility and it allows us to show multiple products. In short, a win-win situation for us.
Brand Awareness Campaigns
Brand Awareness campaigns are the most recent addition to Facebook's ad platform. By evaluating how much time people spend looking at different ads, Facebook can now tell which people are more likely to watch and recall your ad and optimize the campaign accordingly.
The goal of Brand Awareness ads is to increase the recall of your ads among your target audience. It's not about generating immediate sales.
The result of Brand Awareness ads is the Estimated Ad Recall Lift – the additional number of people who will remember your ads if asked within two days.
What's really exciting is that we can have even more control on the frequency of your ads. We can choose not to display the ads to the same person for anything from 1 to 90 days!
Post Engagement Campaigns
These campaigns reach out to people who are very likely to engage with content on Facebook. Since people love informative posts, the posts should preferably be centered around giving out a lot of information which intrigues the audience whilst subtly promoting the products.
Video View Campaigns
This ad format is a MUST! A video that depicts a story whilst promoting our products is definitely worth a try. Video ads are very effective in branding and reach out to people who are likely to engage with the video.
To measure the performance of these ads, Facebook provides us with metrics such as video views, percentage of people who viewed the video till the end, percentage of people who viewed 75% of the video, percentage of people who viewed 50% of the video etc. This will help us analyze how captivating the video.
Website Click Campaigns
These campaigns will help us drive traffic to the website since when we choose our objective as 'Website Clicks', Facebook will serve the ads to the audience who are more likely to click on our ad as against the audience who won't.
Local Awareness Campaigns
Local businesses that want to build awareness, foot traffic or in-store sales can choose the local awareness objective in ad creation or Power Editor or the Ads API. Awareness suggests targeting a flexible radius around your business based on population density. People living in or visiting that area will be eligible to see your ad. Ads will appear alongside other stories and posts people see on Facebook on their computers, tablets and phones.
Local awareness ads include these buttons:
Get Directions

: People who see your ad and click the button will receive directions to get to your business.

Call Now

: People who see your ad and click the button will be able to call your business directly.

Send Message

: People who see your ad will be able to start a conversation by sending you a message.

Learn More

: People who see the ad and click the button will be taken to your website.
Facebook location targeting is based on information from sources such as current city from people's profile, IP address, data from mobile device (if location services are turned on) and aggregated information about the location of people's friends.
This completes our list of most recommended branding activities on Facebook! If you want us to do a quick performance audit of your Facebook account, you can reach out to us on hi@onlinesales.ai!
Related Posts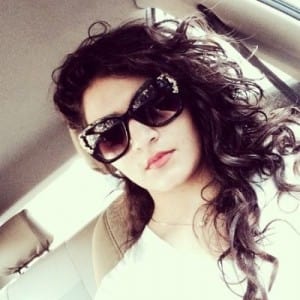 Authored by: Arushee Malhotra | Sr. Business Analyst