Rev Up – Aug 2017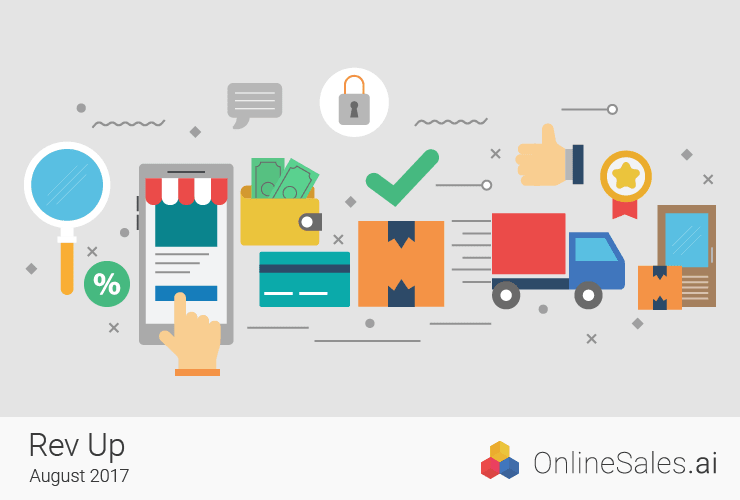 Introducing RevX
Say hello to RevX, an AI powered solution to enhance brand and seller experience on marketplaces. Enable native ads and power your sellers to increased sales, higher ROI and better revenues
Data Power – Awesome 4Some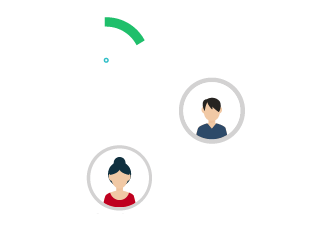 As eCommerce Marketplaces grow, it's imperative they innovate and find new ways of increasing revenues and bottom line. While serving ads on marketplaces has been on for years, few marketplaces have understood the power of user data and optimised that to ace their game.
Amazon
Name – Amazon Advertising / Sponsored Ads
Since – 2007
Products – Native, Brand, App
Yearly Revenue – $ 1.5 billion +
Rakuten
Name – Rakuten Marketing
Since – 1997
Products – Affiliate, Display, Native, Network
Yearly Revenue – $75 million +
eBay
Name – eBay Advertising
Since – 1995
Products – Brand, Promoted Listings
Yearly Revenue – $100 million +
Alibaba
Name – Ads Alibaba / Nothing Specific
Since – 2000
Products – Brand, Listings, Network
Yearly Revenue – $10 billion +
Fun Fact – Almost 30% of all digital ad spends in China are spent on Alibaba Group.
Vertical v/s Horizontal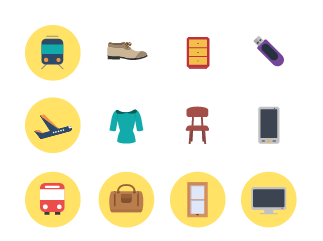 Ask anyone in India where they would buy a flight ticket and the answer would be MakeMyTrip, ask anyone in USA where they would start their shopping search and Amazon comes right up – can you spot the difference?
While MakeMyTrip is an online travel agent and hence a vertical, Amazon sells across categories and would classify as a horizontal. Both come with their own pros and cons but the fact of the matter remains what do shoppers really prefer.
A vertical marketplace is one where the depth and variety of a certain type or category of products is so vast that the shopper is flooded with choice and options. The span of choice is across colors, sizes, types, fits and so on. But apart from a few global names, there aren't many vertical marketplaces that have made a tangible mark and have sustained through years.
This could be because of a multitude of reasons. Being a vertical, it may only attract a certain type or section of shoppers thus may not enjoy the economies of scale that a horizontal does. Limited funds may affect its ability to discount, advertise and thus curtail the traffic and overall sales.
Most importantly, from a value creation proposition for an investor or shareholder, it may not be able to get the returns that a horizontal can. However, verticals will always attract an audience that knows what they want, trusts the marketplace to give the best range and prices and ships as needed.
A horizontal marketplace as the name suggests is a literal marketplace – it goes across categories and ranges from apparel, electronics, accessories etc. Its intent is to capture the shopper regardless of what they want by offering as much spread as possible. While this sounds great as a thought, the sheer logistical and merchandising strength needed to implement this successfully is massive.
As a horizontal, the marketplace cannot focus just on 1 category but needs to ensure that its shoppers are delighted whether they buy a pin or a designer watch, the experience, the variety and the user journey needs to be the same and just as good.
Hence, horizontals need to have heavy war chests to build successful supply chain flows, excellent logistics partners and great seller onboarding. Names like Amazon, Alibaba, Rakuten, Flipkart are some of the horizontal marketplaces that have successfully implemented massive scale and variety but customized it for shoppers of each category.
To sum it up, I think with the variety that's out there for shoppers, it will never be a scenario of one v/s the other, but a mix of the depth of a vertical and the width of a horizontal with the end user deciding what makes sense where.
Sendo Sends some Love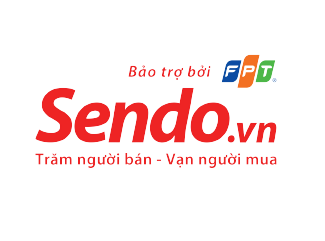 Our pilot partner for RevX, Sendo.vn hates us and has some really nasty things to say all the way from Vietnam – well not really.
What the Spam?
| | |
| --- | --- |
| 204 million emails are sent every minute with approximately 70% of it being spam. | |