Scaling Holiday Facebook Ad Campaigns to 3X Traffic & Conversions with Real Market Insights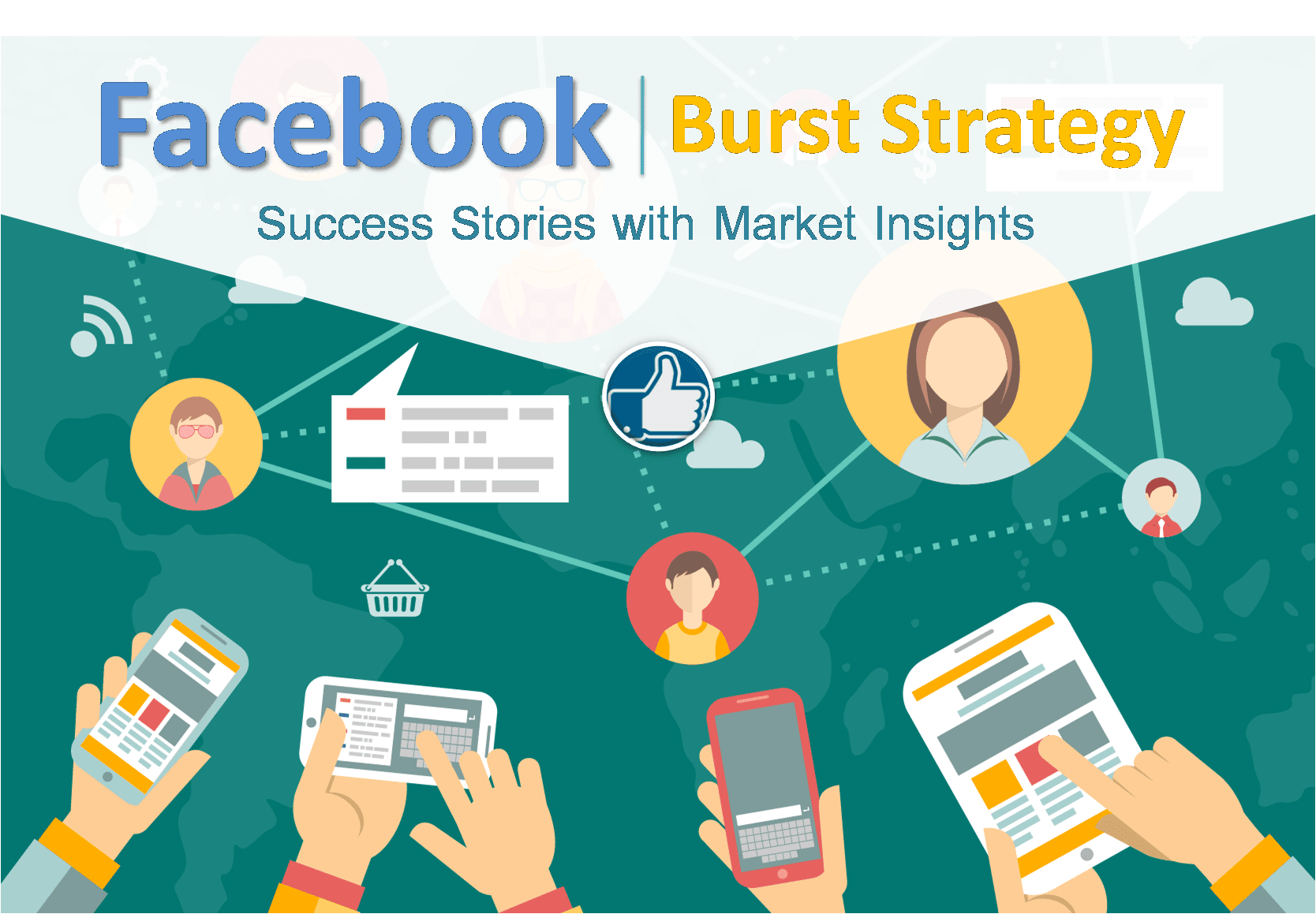 Take the festive season, intense competition from deep pocket players and a business where sales cycles are long and people prefer to touch and feel the merchandise, and you have a challenge that rivals nothing short of scaling the Alps. This post highlights solutions to a similar challenge from one of India's largest jewellery brands that set the goal of achieving 3X sales within just three days on Facebook Ads, during an auspicious Indian festival.
If you're looking at a 10+ day holiday season like Christmas time then you'll need to consider evolving your fighting strategy with budget scaling, Time Lag & other aspects like Benjamin explains from SEJ. However if you're looking for a 2-3 day burst campaign outreach, focusing on paid social media like Facebook Ads in a time-boxed scenario then read on.
The holiday occasion meant cutthroat competition on the Facebook Ad platform. The team had to focus on all campaign components starting from scaling up right audience buckets, adding relevant new ones, to deciding bids, budgets and even mapping creatives to audiences. Our teams have been used to scaling traffic & getting incremental conversions on Facebook to 1.5-2 times of normal traffic before but 3X traffic was a new challenge. Especially since the base traffic for SEM was already around 8K. Over the next three days of sleepless nights, multi-city coordination and intense ideation, OnlineSales.ai set a new precedent and helped the client achieve its goals.
At the base camp, the OnlineSales.ai team broke down the challenge into three buckets of expanding audiences, mapping the right audiences to channels and thinking differently with ad creatives. Talking to the strategy head helped us excavate how the team achieved this.
The right audience cluster helps drive conversions
The Crux:
Learnings from the past with similar campaigns on Facebook, these were redeployed to design audience clusters. Turning the festive season into an opportunity the team mapped offers with finely tuned audience clusters that helped boost relevancy and eventually conversions on Facebook. Similar interest segments and premium audience clusters were also introduced to ensure the brand was able to reach all relevant user segments based on their demographics and psychographics.
A Deep Dive with Our Strategy Head on Audience Clusters
Can you share with us how you evaluated which audience clusters to choose from?
Choosing the right audience clusters was the main game changer for us. Considering the Jewellery vertical and attractive discounts across a wide range of products, we went after the premium & semi-premium buckets on Facebook. We used predefined Facebook audience buckets & also relevant keyword buckets to reach the 3x traffic size. These facebook audiences were tweaked from time to time depending on the traffic quality & conversion rates they garnered.
Did you Strategize between Traffic Vs Conversion type Audiences on Facebook?
Traffic Vs Conversion split was done at a campaign level, where we expanded audience buckets with high relevancy around our key converting audience buckets. We also tweaked settings for these campaigns to now focus on clicks, which previously focused on conversions. This allowed our conversion campaigns to drive 75% of the user traffic. For the remaining 25% of the traffic, we launched relevant audience buckets & targeted clicks.
The Audience split was in close synergy to the Facebook Ad creative strategy, hence, there were audience segments based on the different collections being promoted, like festive wear, everyday wear, offer related etc. We also took into consideration basic demographics like city level, income level etc.
Showcasing the Right Ads to the Right Users
The Crux:
In a creative heavy, push marketing channel like Facebook, it becomes all the more important to have a detailed Ad creative strategy. The OnlineSales.ai team left no stone unturned as they compiled a historical creative analysis to map which creatives worked successfully for which audience segments. Further special attention was given to creative detailing, the offer text and the text to image ratio. These creatives were then set under the right ad formats based on historical data. This allowed the teams to foster maximum click through rates and ensured the campaigns picked up real quick.
A Deep Dive with Our Strategy Head on Facebook Ad Creatives & Formats
How important is it to focus on Creatives, which matrices do we focus on?
There are 3 major elements to an ad copy, the actual offer or discount, a clear call to action, and when required creating a sense of urgency. Our copies always mentioned USPs for first-time buyers. We also saw that creatives with attractive and detailed product designs with uncluttered backgrounds fetching a 30-40% higher click through rate and helped drive 25% more traffic on Facebook. Also, we kept on refreshing the creatives at intervals across the 3 days, to ensure there was minimum creative fatigue considering the scale at which we were operating.
Which kind of Ad formats did you use and what was the impact?
We used both Carousal & Newsfeed Facebook ad formats. Carousel ads were themed to showcase new products, products across multiple categories or simply building a story through ad images & text. Newsfeed ad format was used to showcase multiple product images. The carousel ads resulted in 15% higher CTRs.
The right optimizations give the push to reach the summit
The Crux:
Relevant audience buckets were targeted based on promotions as well as seasonality. These audiences were paused or scaled based on real-time performance. Budgets were moved across audiences based on cost. Bids were adjusted based on reach. New audience buckets were added based on response to different creatives and communication.
A Deep Dive with Our Strategy Head on Facebook Optimizations and Tweaks
Any Specific Facebook Campaign Launch Strategy based on Volumes & Incremental Costs?
While the objective was to drive transactions/conversions across various categories & collections, the goal during the festive period was to drive high traffic volume to the website. Considering the two-fold objective of both conversions & website, we created separate sets of Facebook campaigns each focusing on a single objective. Each campaign was scaled/paused/optimized basis its objective. The traffic driving campaigns were instrumental in bringing in the additional volume and did so at a 25% higher click cost.
Any Best Practices & Benchmarks you can highlight for our readers?
We ensured exclusive Facebook audiences were being used. Buckets were created such as to ensure minimum or zero overlaps. This ensured no cross-bidding across campaigns. Our CPC trends were still healthy during the burst campaign. Before the campaigns started our CPCs in the range of $.02 – $0.6 (mobile) and $0.16-$0.20 (desktop). During the burst, the CPCs increased by 40% on mobile and 17% on desktop. The traffic overall on regular days are in the range of 15K to 20K while during the festival it grew by 310%.
Any final tips you want to share to our readers for Holiday season burst campaigns?
Surrogate audience buckets were targeted for incremental traffic, which ensured that healthy conversion rates were still maintained. The best combinations of age buckets were targeted, gender segregation was followed at all times and campaign budgets and setting tweaks were micro-managed.
The beauty was how Facebook helped overall conversions to increase across multiple channels. Google Analytics showed how facebook ads helped increase assisted conversions across other paid and organic sources. This meant that even if users went and purchased across other channels like Google Search, it was the 1st interaction of the brand offerings with potential buyers on Facebook that helped scale up overall conversion volume.
Results
| | |
| --- | --- |
| | A well thought out strategy combined with rapid pace and exceptional efficiency helped the brand reach the 3X traffic growth and also set an unprecedented record of 3X of daily orders within just 3 days. |
Special thanks to our Facebook strategy head Ankita for sharing her insights with us. To know more advanced tips, tricks & hacks on Facebook Ad Campaigns write to us at hi@onlinesales.ai.