Email Marketing
Build Meaningful Connections with Smart Email Marketing.
Add personalized recommendations to your email campaigns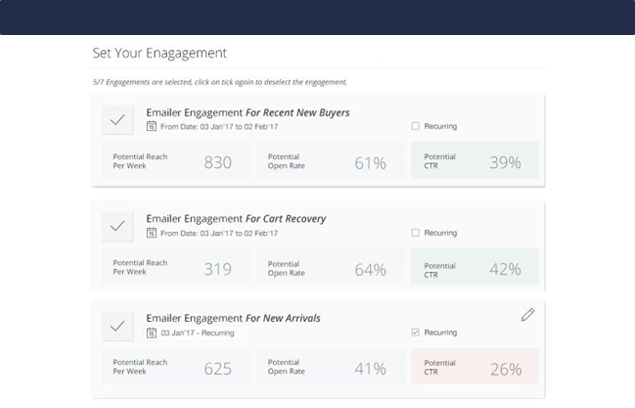 Increase Email Engagement
Say goodbye to ineffective email campaigns. Create engaging emails that capture click throughs with personalized content your customers will love.
Know Your Shoppers
OnlineSales.ai automatically segments and clusters your loyal shoppers from lapsed ones. Select the audience you'd like to target and you're set.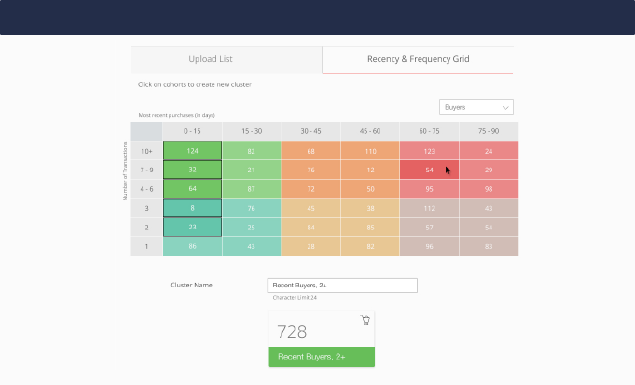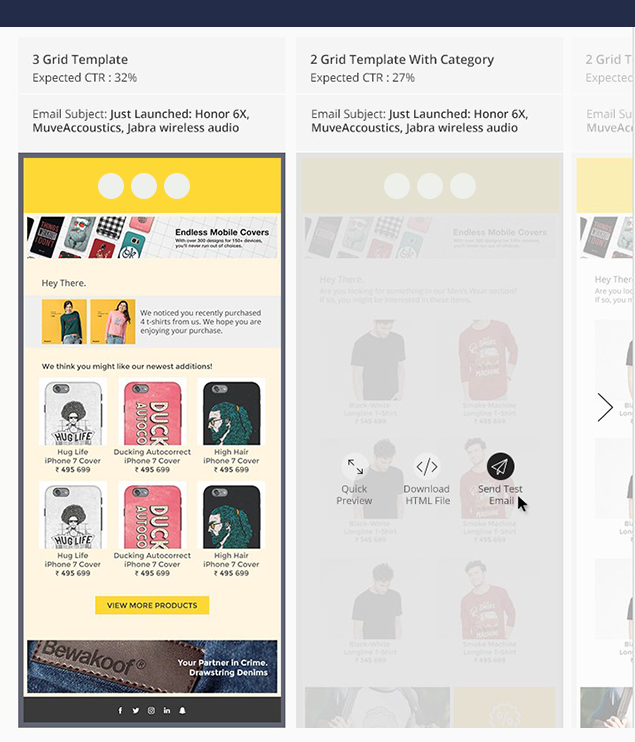 Create Beautiful Emails
With OnlineSales.ai's email creative suite you can send relevant emails based on the shopper's behavior on your website. You can use one of our many predefined email templates or can choose to upload your own HTML file.
Don't Just Acquire. Retain Your Customer.