Let's make conversations personal again
Engage your customers with relevant and timely communication with OnlineSales.ai
Never miss an opportunity to engage with your Customers
Set your triggers once, and let OnlineSales.ai automate the rest.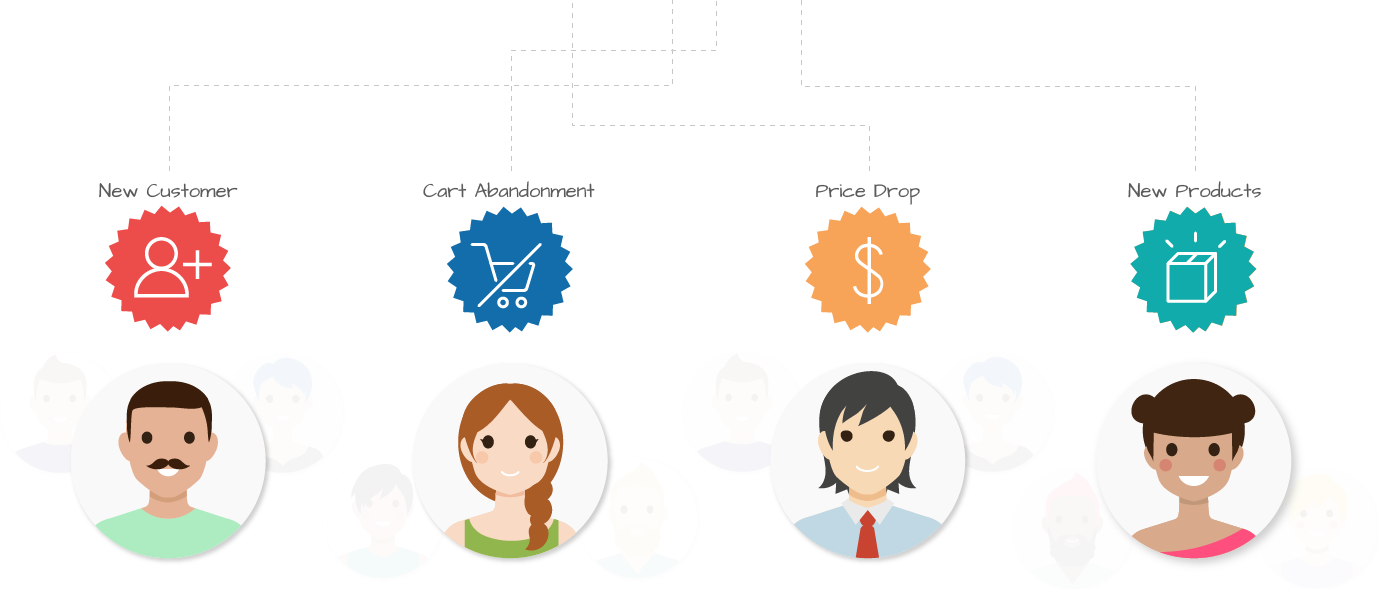 Let data science pave the way to better engagement

Cross sell merchandise that your customers would truly be interested in. Reach them at times they are most likely to respond.

Talk to your audience, not at them
Segment customers based on purchase behavior, recency and frequency of purchases.
Fine tune your communication for every customer segment.

Don't worry about logistics, we've got you covered

Use OnlineSales.ai's email delivery infrastructure or integrate your existing email delivery provider.


Features
An unbeatable combination of features tailored for ROI driven user engagement.

Event Based Triggers

Advanced Customer Segmentation
Smart Product Recommender

Frequency Capping

Customizable Email Templates

Unsubscription Management
OnlineSales.ai's intelligent CRM marketing solution delivers superior performance from the get go
Get in touch with us for a detailed product walkthrough and pricing information.
Monthly Minimum
Ideal for sending
upto 1,000,000 emails/mo
$ 0.60 per 1000 emails
Monthly Minimum
Ideal for sending
1,000,000-2,500,000 emails/mo
$ 0.50 per 1000 emails
Monthly Minimum
Ideal for sending
2,500,000 emails/mo
$ 0.40 per 1000 emails