Check out LIVE's Exciting Features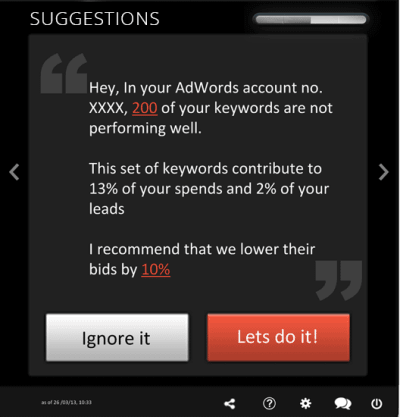 Meet Insights. Take Actions.
LIVE's intelligent suggestions puts insights and actions in the same interface. Review account, campaign and bid suggestions and make suggested changes with one click. As simple as that.
Realtime Marketing Needs Realtime Monitoring.
LIVE's realtime dashboard displays clicks, costs and conversions as they happen. View your campaign spends across channel or create custom views to monitor experiments. LIVE can do it all.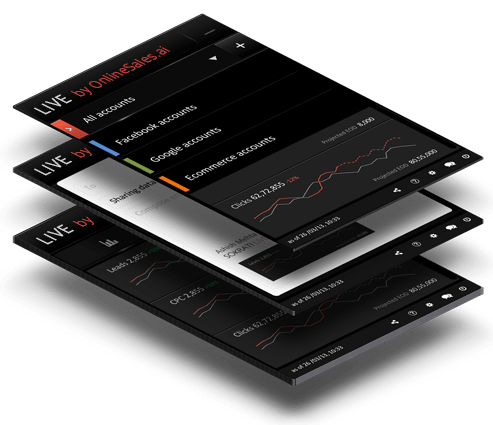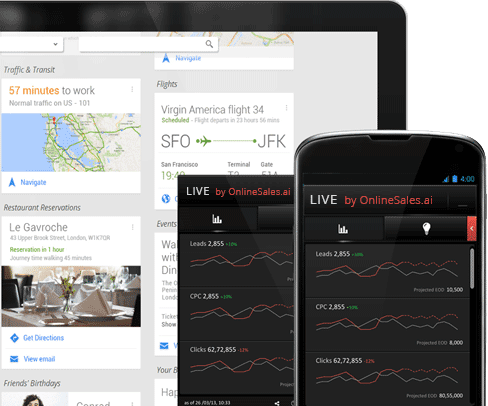 Find It Whenever You Need It.
LIVE's always on interface is easy to navigate. We've filtered it down to the essentials and made it pretty to match. Just your most important data where you need it, whenever you need it.
Get started with LIVE in 3 simple steps

1. INSTALL

2. Register

3. Monitor