Sponsored Display Ads
Showcase Your Audience Personas to Brands
Invite 100s of Awesome Brands to target high intent audience personas on your Marketplace
Let the Brands Choose Audience Segments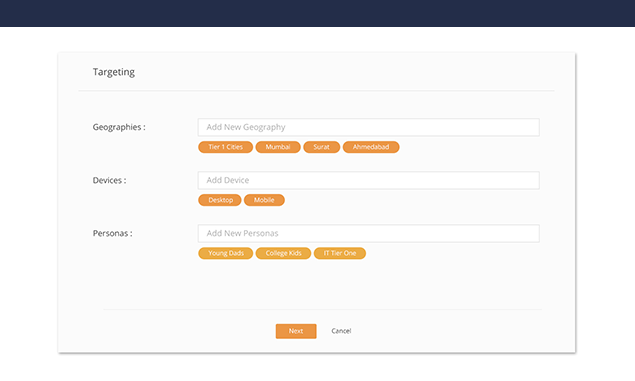 Choose Your Audience
Our Audience Management Interface lets the brands choose the audience bucket they want to engage with their ads.
Select Your Preferred Model to Sell Inventory
Sell at a fixed price or let the demand-supply auction kick in and choose the right price for your inventory. Increase overall revenues almost immediately.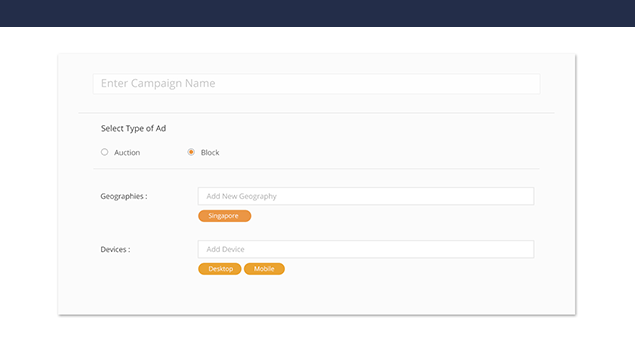 Your Own Pricing: CPM or CPC
Flexible pricing models allowing you to fix a lower or upper cap to ensure you never undersell or overprice your inventory.
Choose from Multiple Ad Formats
Scheduling of Ads across available Inventory made super-easy.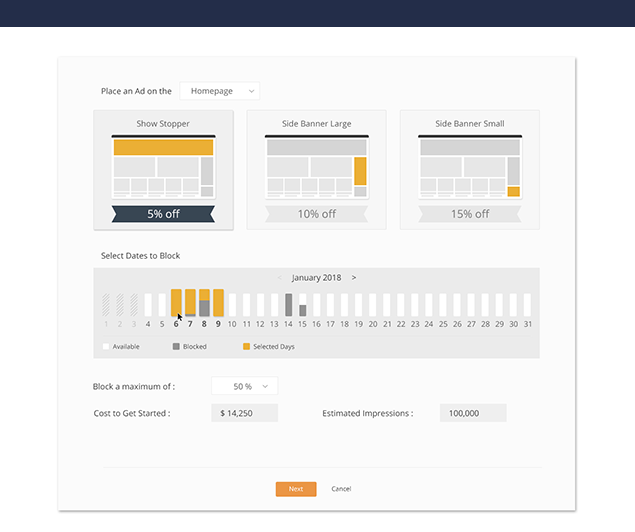 Increase Your Marketplace Revenues Today!