Grow Your Business with Google Ads
Get 100% Cashback* on first $100 of Ad Spend on Google, only with your Visa Commercial Cards
Get 100% Cashback* on First $100 of Ad Spend on Google,
Only With Your Visa Commercial Cards
Use Coupon Code
VISA100
to Avail the offer
Why Google Ads?
Reach potential customers precisely when they are searching on Google for the things you offer.
Drive more website visitors, boost online sales, capture leads or keep your customers engaged with Google Ads.
Multiple ad formats to showcase your offerings: text-based search ads, YouTube video ads, graphic display ads or in-app mobile ads.
Get Started with Google Ads in 90 seconds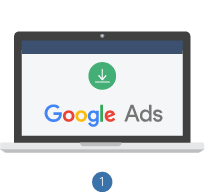 Sign up with OnlineSales.ai
Define your goals
Go-Live with your first campaign
OnlineSales.ai will create a Google Ads account for you automatically. You just have to tell us your goals and our AI will take care of everything from campaign launches to optimizations.
Over 5000 Online Retailers Can't Be Wrong
We're Proud Google Premier Partners
We're recognized by Google to have the highest level of experience and proficiency in developing, launching, and managing Google ads.
Being a Google Premier Partner you can stay assured that your money will be spent like our own. Wisely.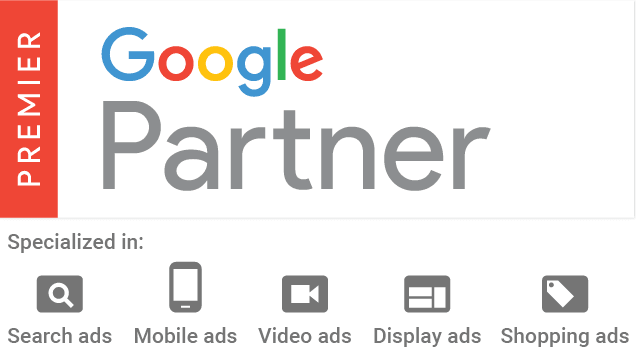 OnlineSales.ai Drives Jaw-Dropping Results on Google Ads
Increase in Conversions Rate
Reduction in Cost Per lead
FAQs:
How will I receive the Cashback?
The Cashback will be a combination of Google Ad Credits and OnlineSales.ai Fees Credit.
How long is this offer valid for Visa Commercial cards holder?
Visa Commercial Cards will be eligible for this offer from 1st Oct 2018 – 30th Sep 2019.
How will I be charged for using OnlineSales.ai platform?
OnlineSales.ai platform fees will apply as per ongoing pricing at that point in time.
Will I have to create a Google Ads account before signing up?
No. OnlineSales.ai will automatically create a new Google Ads account for during the sign-up process.
Get 100% Cashback* on Your Google Ad Spend with Visa Commercial Cards
Use
VISA100
during checkout to avail the offer